Business & Education
Business,
Mass Spectrometry
Mass Spec in Maastricht
Reflections on the The International Mass Spectrometry Conference 2022
Frank van Geel | | 4 min read | Discussion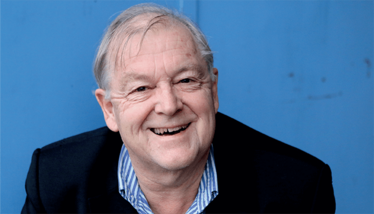 There were many happy faces at IMSC2022! "So glad to meet in person again…" "Sick of online meetings…" represent the overall mood of the meeting. The 2020 meeting – like many others – was canceled, so it was great to see both the 2020 and 2022 awards being presented all together in Maastricht, giving the audience an instant overview of the recent scientific developments in lipidomics, metabolomics, proteomics, healthcare, and more.

The scientists I talked to – young and old – shared with me the benefits of in-person meetings: unsought and unexpected conversations and thoughts that lead to new inspiration and ideas. "Expect the unexpected" is the famous phrase for serendipity.

The various talks on the past and present of mass spectrometry made clear to me that the culture has changed significantly over the past half-century. It started with simply trying to understand the dissociation processes of molecules to reveal the structure of intact molecules, but has changed gradually as instruments have become impressively precise, unlocking new and exciting applications: large molecules like proteins in extremely complex mixtures, single cells, organisms, and humans. At the same time, as online communication sped up, the culture and attitudes of scientists have changed. Inward-looking solo scientists are more willing to open up, share, and cooperate with many different professionals – medical doctors, surgeons, biochemists, and more. Collaboration is standard. Another famous quote is valid here: "If you want to go fast, go alone; but if you want to go far, go together."

The IMSC2022 meeting made that quite clear. The chairs, Ron Heeren and Albert Heck – both initiators of many global projects – "live" the culture of sharing and caring, just like many others; for example, Steve Blanksby working on global initiatives in lipidomics, where different areas of research and different perspectives are needed to solve the challenges. It's also evident that "solutions" are becoming increasingly visible in proteomics, lipidomics, and cancer research. We can be assured that the deeper understanding we obtain from all this research will not only help heal, but also bring fresh insights into the complexity and magical beauty of living organisms.

Finally, I asked some of those involved with IMSC2022 for their final thoughts.

"It was great to be able to gather again in Maastricht to strengthen the mass spectrometry community and to further advance the professional network," says Jan Commandeur. "With 1,300 participants, some 300 lectures, close to 700 posters and numerous short courses, lunch seminars and evening workshops IMSC2022 was a great success. The local organizing committee would like to thank all participants for their contributions, and we are looking forward to IMSC2024 in Melbourne!"

Ron Heeren says, "IMSC2022 was a celebration of international mass spectrometry and demonstrated how science can overcome big societal challenges and create unique bonds between people across the globe. Even better was to see young scientists – who for the first time attended an in-person conference – having so much fun around the science they pursue. That's what makes it all worthwhile!"

Last but not least, Albert Heck: "IMSC2022 in Maastricht was a fabulous inspiring and joyful event – a display of the breath and huge impact of mass spectrometry on our society."
Congratulations to the ISMS2022 Award Winners!

Ron Heeren and Alison Ashcroft picked up the Thomson Medal Award 2020 for their work investigating protein folding, function, and translational imaging mass spec, respectively.

Livia S. Eberlin won the Curt Brunnée Award 2020 for her work guiding medical decisions with the MasSpec Pen. A couple of weeks ago, subscribers to our Mass Spec newsletter will have seen how her team is branching out into new areas, such as poison frogs. And the 2022 Curt Brunnée Award went to Erin Baker for her groundbreaking ion mobility spectrometry work in the environmental/human health sphere. It's been quite the year for Erin, who also gave the Biemann Medal Lecture at ASMS.

Shane Ellis received the Jochen Franzen Award 2022 for his mass spec work imaging lipids. Last year, we spoke with Kim Ekroos, President of the International Lipidomics Society, who discussed Shane's enabling MS imaging technology.

The first Thomson Medal Award 2022 went to Vicki Wysocki. Vicki recently took over as editor of JASMS – you can check out her recently published thoughts and suggestions here.

Last but not least, for her outstanding contributions to the development of methods and instruments to study atoms and molecules, and especially inventing ESI, Lidiya Gall picked up the second Thomson Medal Award 2022 – on her 88th birthday no less!
For the latest mass spec research delivered to your inbox every week, sign up to the Mass Spec Newsletter here.
Receive content, products, events as well as relevant industry updates from The Analytical Scientist and its sponsors.