Business & Education
Business,
Professional Development
Peak Protection: Safeguarding Your Lab Gas Supply
For many labs, it is important to have an up-and-running gas generation system 24/7. We talk with Jim Warren, Field Service Engineer for Peak Scientific, about his role – and why the service his team provides needs to be "the best in the business."
sponsored by Peak Scientific
What does your job as a field service engineer (FSE) involve?

We're out there to provide the customer with a direct interface to Peak Scientific and our products. We have an extensive network of FSEs, so we can always get someone there to help our customers if they have any trouble with their equipment, resolving any problems quickly.
Most of our time is used performing annual preventative maintenance for our service contract customers. Regular servicing is essential to keep the machine in its finest upkeep, so that it will provide good, long-lasting service.
Despite this, our job still involves maintenance call-outs – sometimes a gas generator will need a repair and we will need to fix that problem. Whether it is something to do with the inevitable wear and tear of moving parts, or something out of the ordinary – we are problem solvers. That's what we're there to do.
How did you get into your role?

I was working for another company doing installation work for Peak Scientific. Peak looked like a great company to work for, so I joined them!
I enjoy working on equipment and I enjoy working with customers. The two together have brought me here to this point – it fits my personality.
What kind of training have you received at Peak?

Much of my career has been in rotating equipment and compressed gas. Here, we work on Peak equipment and only Peak equipment, so we are given extensive on-boarding training. You learn the principles of operation when you go through the corporate book training, and then you learn the physical properties of operation by shadowing senior FSEs. We do both annual and monthly testing to keep us current and fresh – and this makes us a really strong team.
There are also training and social events, which are great for team-building as well as being able to get together with your comrades and enjoy some time to catch up. Due to the nature of the job, none of us really interface with each other day-today – so it's nice to get together.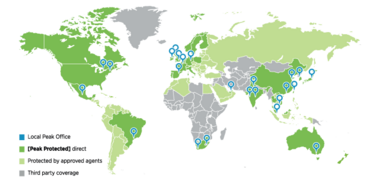 What do you enjoy most about your job?

I am a problem-solver, so I enjoy the challenges of maintenance calls. I really enjoy being able to go out and help the customers there and then – if the customer is down, they're losing money. I get to go out there and get them back online as quickly as possible, enabling them to perform at maximum potential again. That provides a lot of personal satisfaction for me.
I also enjoy industrial installations, because they're large, they're detailed, and they're a big solution for the customer. Where they once had maybe 10 small machines, we put in one large central system – it's a great challenge and very satisfying.
What is the reason behind most of your maintenance call-outs?

To be honest, most problems are caused by customers who either neglect their systems or attempt to service their equipment themselves – unfortunately, it never works out very well. It's not that the systems are incredibly complex, but if you don't understand the equipment fully, you can get into problems very quickly.
We'll get called out, analyze the problem and realize that someone's put the cup seals on the compressors upside down! The customer stands over your shoulder and you show them what you're doing, and they'll say, "Oh, that's actually a lot more complicated than I thought it was… We're just going to put you on contract next year!"
I know we're not flying rockets to the moon, but even a relatively simple system needs a deep understanding to get the best and most reliable performance.
Where are you and your colleagues based?

We have more than 94 FSEs in different cities globally in over 20 countries – across the US, South America, India, China, South Africa, Oceania and Europe.
I manage Houston and the Gulf Coast area, Louisiana, encompassing Baton Rouge, New Orleans and Lafayette, Louisiana. I also work in other areas in Texas, if we need extra coverage. We have around 20 FSEs across major cities in North America, including three here in Texas – so we can get to places quickly.
How quickly?!

We have a variety of contract levels depending on client requirements. The highest level is our Premium Protected contract, for customers who cannot afford downtime – it means we'll get an FSE to their doorstep within 24 hours (and, of course, it comes with annual preventative maintenance). The goal for us is to make sure we don't have to go back out there again, but for the customer, it's essentially an insurance policy. If they do have a situation, we will be there to resolve it, rapidly.
Here in the US, a large number of our customers are toxicology labs – they're high production, high throughput, and they need their equipment to operate. They need us to fix a problem within 24 hours and we make sure we get there – whatever it takes.
I personally see how tremendously valuable that is to customers. The less downtime they face, the more money they make.
How do your customers respond?

My customers tell me that we are unique in what we do – and that we do it very well. In this business, customer service is everything.
In my mind, we are the best in the business – we've set an industry precedent. We're noted for our ability to keep our promise of getting customers back online within 24 hours. For a business like ours to succeed, keeping promises is essential – our customers rely on us to maximize lab uptime and productivity, and we take that very seriously.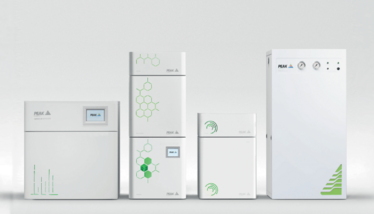 Receive content, products, events as well as relevant industry updates from The Analytical Scientist and its sponsors.