Business & Education
Spectroscopy
The Spectroscopy Superbowl
SciX unites analytical wizards from around the globe – but what makes the event so meaningful for attendees? And will the event maintain its collegiate feel in this year's virtual incarnation?
Matthew Hallam | | Longer Read
SciX, like many conferences, is trading its conference venue for chatrooms and virtual whiteboards in 2020. We caught up with five key members of the team – Mary Kate Donais, Linda Kidder Yarlott, Karen Esmonde White, Ian Lewis, and Becky Dittmar – to consider what SciX means to the analytical chemistry and spectroscopy community. Get ready to explore the past, (virtual) present, and (currently uncertain) future of this key event in the analytical calendar.

Our quarterbacks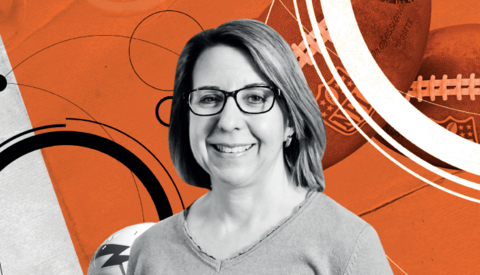 Mary Kate Donais

"My analytical chemistry career has seen me work across federal government, industrial, and academic settings. Now, as a professor at the Department of Chemistry of Saint Anselm College in Manchester, New Hampshire (a small, liberal arts college), I aim to broaden students' understandings of spectroscopy and wider (analytical) chemistry while exploring the application of these approaches to studying art and archaeological goods. I appreciate all the people I have the privilege to work with in my role as SciX Program Chair for 2020."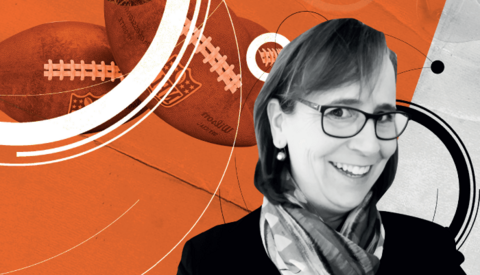 Linda Kidder Yarlott

"My professional passion is to match customer needs with analytical tools; as the Life Science Business Development Manager for Horiba, this is exactly what I do. SciX is the perfect venue to explore this intersection, and my decades-long affiliation with the conference has paved the way to a fulfilling career. I was first asked to organize a Raman session for FACSS as a postdoc. A word of warning: be careful what you agree to, as that one small role expanded over the years, leading to my involvement in the governance of several Federation Societies (SAS and Coblentz) and organizing the Molecular Spectroscopy program for seven years. In 2020, I'm proud to act as the General Chair of SciX, working alongside a great committee to deliver quality content to our attendees around the world."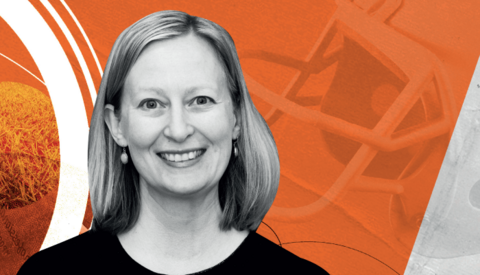 Karen Esmonde-White

"I am the current Marketing Chair of FACSS and SciX, which means that I am part of the FACSS executive committee and a co-chair of the biomedicine section of the SciX meeting. My career at SciX began in 2010, when I organized a new session in drop deposition. I've been organizing sessions in the biomedical, Raman, and 'Contemporary issues in analytical science' sections ever since! I've also taken on more responsibilities. I served as chair of the biomedical section since 2014, but took a break from the in 2018 to serve as the program chair. Outside of FACSS and SciX, I am a product manager at Kaiser Optical Systems, Inc., lead a Girl Scout Brownie troop, yearn to thru-hike the Pacific Crest Trail, and grow preternaturally delicious vegetables."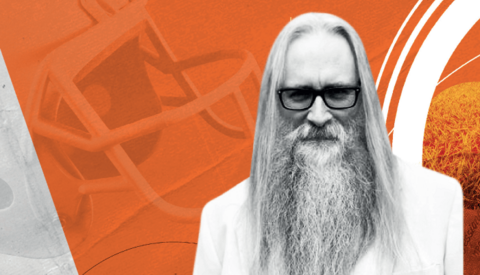 Ian Lewis

"I am the current FACSS Treasurer (on the FACSS executive committee), and I also act as a co-chair of the Raman section of the SciX meeting. My first organizational involvement with FACSS was as a session chair in 1994, and I also served as the conference program chair in 2007 and Governing Board Chair in 2012 and 2013. Outside FACSS, I am the Director of Marketing at Kaiser Optical Systems – an Endress+Hauser company. My role with Kaiser focuses on translating and delivering the potential of Raman spectroscopy into industry settings."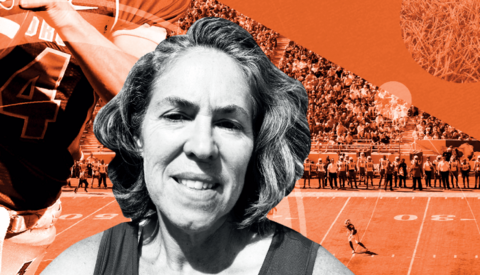 Becky Dittmar

"After being awarded a FACSS student award while in grad school, I soon became an active participant in SAS, the Coblentz Society, and FACSS/SciX, holding numerous voting-level positions in each organization. I joined 3M after graduate school as a spectroscopist in the corporate analytical lab, and after 10 years of lab work, I broadened out into management, Six Sigma, product development, and manufacturing quality over my 27-year career. I believe that a good analytical lab can make a huge impact on quality; a combination of good people, good equipment and – often – good luck is key to succeeding in this field."
Tell us a bit about SciX…

Karen-Esmonde White "The Federation of Analytical Chemistry and Spectroscopy Societies (FACSS) has been bringing together its member societies for an annual conference called SciX since 1974. The conference attracts approximately 1,000 scientists from around the world and is respected for its exceptional spectroscopy program, featuring over 35 sessions in fundamental research and industrial applications for molecular and atomic spectroscopy. Growth of the applied science program and expansion into the separation sciences in particular have allowed the conference to expand since it became SciX in 2012. As an example, I'm very pleased to have witnessed the biomedical, data sciences, process analysis, and pharmaceutical offerings more than double in the past 10 years!"

"We are also pleased that member societies make SciX the home of their annual meeting, including the Coblentz Society, the Society for Applied Spectroscopy, and the North American Society for Laser-Induced Breakdown Spectroscopy. And, in 2018, the AES Electrophoresis Society made SciX their annual meeting home, too. This new addition complements our strong spectroscopy program and brings cutting-edge research in separation sciences to SciX."

Becky Ditmarr "I think Karen covered most things! But I'll add that the aim of FACSS is to bring scientific organizations together for scientific exchange, and the aim of SciX conference is to provide a venue to allow that to happen on a personal level. An important element of SciX is that the program is put together by scientists with a variety of backgrounds and interests. Applied science is provided with just as prominent a position in the program as fundamental research, and scientists – whether in leading roles in academia, government laboratories, or industrial positions – are all featured and heard."
Read the full article now
Log in or register to read this article in full and gain access to The Analytical Scientist's entire content archive. It's FREE!
Login
Or register now - it's free!
You will benefit from:
Unlimited access to ALL articles
News, interviews & opinions from leading industry experts
Receive print (and PDF) copies of The Analytical Scientist magazine
About the Author
Matthew Hallam