Business & Education
Education,
Professional Development,
Metabolomics & Lipidomics
Where Are They Now? Episode 5: Tomas Cajka
We catch up with 2018 Power Lister, Tomas Cajka, who discusses his work at the Metabolomics Core Facility in Prague, Czech Republic, the development of a LC-MS-based workflow, and the creation of novel metabolomics and lipidomics atlases
Tomas Cajka | | 4 min read | Interview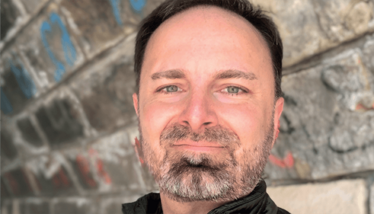 I joined the Institute of Physiology of the Czech Academy of Sciences in December 2017, after an inspirational five years of working at the West Coast Metabolomics Center at the University of California, USA.

The first part of my new mission was to establish the Metabolomics Core Facility. I remember it being an exciting but also challenging time for me. We pushed the limits to streamline the metabolomics and lipidomics workflow to develop a simple, fast, and robust protocol, which could be applied to diverse sample types. We also spent an enormous amount of time testing different solvents for sample extraction and preparation of mobile phases, glass vials, microinserts, vial cups, and extraction tubes to limit any background contamination. There was a time when, just as we solved one problem, two new ones appeared in its place.

Ultimately, we developed a LC-MS-based workflow called LIMeX (LIpids, Metabolites and eXposome compounds), for simultaneous extraction of simple and complex lipids, polar metabolites, and exposome compounds, that combines LC–MS untargeted and targeted analysis (1, 2). Over the last four years, we have analyzed more than 15,000 samples, each with two to six different LC–MS platforms. In my opinion, our lab serves as an example that even a small core facility can run multiplatform analyses as well as large metabolomics studies. Of course, as more and more samples are requested for the analysis, we are continuously transitioning to faster, high-throughput LC methods with less than 4.5 minutes injection-to-injection time.

Along with improving sample extraction and LC–MS analysis, we have also worked on a data processing pipeline. To this end, we optimized and found the best parameters for processing raw files using MS-DIAL software (3), which can be easily used for both metabolomics and lipidomics workflows. Of course, the curation of exported data was another challenge. Luckily, the in-house software developed by one of my programmers helped to remove all features or metabolites based on predefined criteria and quickly generate a professional report for clients or collaborators.

The second part of my new mission has been to implement all rules for OECD Good Laboratory Practice (GLP) certification because our institute is coordinating the program focused on preclinical testing of potential pharmaceuticals. For the certification process (successfully passed in 2020), we provided a study on method validation of mitochondrially targeted tamoxifen (MitoTam) in plasma and the liver. It has been shown that MitoTam suppresses renal tumors and metastasis by affecting mitochondrial function (4). In this multidisciplinary project, we have provided quantitative data on the distribution of MitoTam in different tissues in minipigs.

We have also combined the advantages of untargeted metabolomics and lipidomics methods with expertise in the targeted analysis of pharmaceutical compounds in two medically-oriented grants within my research lab. With colleagues from the Institute of Clinical and Experimental Medicine in Prague, we are working on the identification of factors influencing adherence to pharmacotherapy in patients with type 2 diabetes and mechanisms of pulmonary vascular dysfunction in heart failure.

Currently, I am also involved in building metabolomics and lipidomics atlases in cooperation with the Laboratory of Metabolism of Bioactive Lipids at the same institute. As many currently published research papers are limited to the number of examined matrices, the breadth and scope of metabolomics and lipidomics methods, and reporting a complete list of annotated metabolites, we assumed that such comprehensive, open-access atlases characterizing different biofluids and tissues would be valuable for researchers. So far, we have created two interactive metabolomics and lipidomics atlases in a form of web application called MetaboAtlas21 and GTTAtlas (5).

Taking all this into consideration, my last four years have been a lot of hard work but also very inspiring. Nothing that I have accomplished would be possible without the support of my current Institute, all my current and former lab members, as well as my family and friends. Four years ago, I advised, "Make use of every opportunity and challenge" – and I still stand behind this advice!

The Top 40 Under 40 Power List returns! Now's your chance to ensure gifted, inspiring, and perhaps overlooked young scientists get the recognition they deserve; fill out the nomination form.
Receive content, products, events as well as relevant industry updates from The Analytical Scientist and its sponsors.
Sistilli et al., Nutrients (2021). DOI: 10.3390/nu13020437.
Janovska et al., Journal of Cachexia Sarcopenia and Muscle (2020). DOI: 10.1002/jcsm.12631.
Tsugawa et al., Nature Biotechnology (2020). DOI: 10.1038/s41587-020-0531-2.
Stemberkova-Hubackova et al., Clinical and Translational Medicine (2022). DOI: 10.1002/ctm2.645.
Lopes et al., Cell Reports (2021). DOI: 10.1016/j.celrep.2021.109833.