Business & Education
Education,
Professional Development
Where Are They Now? Episode 7: Emma Schymanski
Catching up with the 2018 Top 40 Under 40 Power Listers, Emma Schymanski tells us about the growth of her research team and discusses the H2020 project ZeroPM and FAIR data exchange.
Margot Lespade | | 3 min read | Interview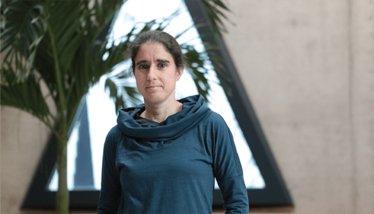 How has your career progressed over the past four years?

My research group has grown from two to 15 members, which has been incredible to behold. We are a very diverse set of individuals and I have learnt a lot from my team. I've had the privilege to witness many of my students submitting and publishing their inaugural first-author papers, and one of our Master's students won a prize for academic excellence for her thesis. We have developed lots of exciting methods and are currently transitioning from the start-up phase to consolidation, now applying these methods to broader scientific questions in our field of interest.
Are you working on anything particularly exciting at the moment?

Since October 2021, I have been working on the H2020 project ZeroPM which is a really exciting and energetic consortium looking at persistent and mobile pollutants. Additionally, as part of a collaboration with PubChem, we have released a PFAS and organofluorine collection of over six million entries, meeting the latest OECD PFAS definition – which is orders of magnitude above other PFAS lists. The challenge now is to work out how to make sense of these numbers for desirable regulatory and public health outcomes.

By making our efforts openly available, we are able to contribute our bit to making a difference, and improve access to chemical information for millions of scientists and researchers around the entire world. A driving goal is still the hope that, in the not-too-distant future, our collective community efforts in computational mass spectrometry and non-target analysis evolve into a routine non-target setting and that we will soon be able to tackle other exciting research challenges!
What has been your main lesson learned?

Academic life is full of highlights and setbacks, and while the setbacks are painful, always reflect on them, look for the lessons learnt and the positive aspects of these experiences to help find a better path going forward. Find and cherish those people who are supportive and a pleasure to work with, who help you through the tough times, who fill you with energy, and work with you towards amazing scientific progress!
What is the single-most exciting thing happening in your field today?

I am excited to see the momentum growing for open and FAIR (Findable, Accessible, Interoperable, Re-useable) data exchange, together with so many amazing resources for open-source developments. Over the past few years, opportunities have evolved that were not even conceivable reasonably recently. Community projects are now co-developed on GitHub/GitLab and other resources, served up through containers and web apps, and we can already write fully compilable papers that contain the entire publication contents and can re-run and reproduce the results. A new era of reproducibility, with a dramatic change in the way we publish science, lies ahead. It will be exciting to see where this goes, and whether the community can group together to take advantage of these opportunities in a collaborative spirit.
Any advice for young analytical scientists?

My advice for young people entering analytical science would be to ensure they get a data science background early on. It can really help transform your data analysis following instrumental analytical work. Data analysis still seems to take an under-appreciated amount of time – time that many would rather spend in the lab. These skills are absolutely indispensable!

Emma Schymanski is currently an Associate Professor at the Luxembourg Center for Systems Biomedicine, University of Luxemburg, Belvaux, Luxembourg.
Receive content, products, events as well as relevant industry updates from The Analytical Scientist and its sponsors.