Fields & Applications
COVID-19,
Mass Spectrometry
A COVID Coalition for the Masses
The COVID-19 MS Coalition is a new initiative bringing together analytical scientists from across the globe to fight the pandemic
Perdita Barran |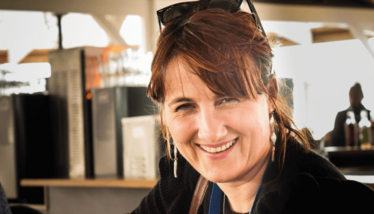 As I closed down my lab at the start of lockdown, I felt thoroughly dejected. I thought about all the amazing equipment sitting unused inside, in other empty labs around the world and the scientists sitting at home – so much potential going to waste. Once the initial feelings of despair had subsided, it dawned on me that perhaps this wealth of instrumentation didn't have to go to waste after all. Why couldn't we leverage it in the fight against COVID-19?
I recognized that MS could provide vital information about the SARS-CoV-2 virus – particularly at the metabolite and protein level. Though most current tests are based on genomic information, other "omics" approaches have tremendous potential to advance our knowledge of COVID-19. For example, proteomics and metabolomics offer insight into host responses to infection, and lipidomics is useful for profiling the inflammatory components of this response. In this way, MS offers rapid, precise, and reproducible results to inform our molecular understanding of the virus, which is vital for vaccine design.
I approached my colleagues with the idea and asked how we could contribute. The result: the COVID-19 MS Coalition (covid19-msc.org).
Written in the stars

Some fields, such as meteorology, are well-versed in sharing methods and data, but this is less common than I'd like in analytical chemistry. If there is a positive lesson we can take from this pandemic, it is that we can work together more – as scientists, organizations, or even pharmaceutical companies. And that is the basis on which we formed our coalition.
In brief, the COVID-19 MS Coalition is a collective effort to provide molecular-level information about the virus through MS, with the aim of reducing the harm caused by the disease. As analytical scientists, we understand the importance of replicate studies. By combining our resources, we are able to conduct replicate analyses at pace, maximizing the benefit of research conducted worldwide. More than 500 scientists from 28 countries are already contributing to the effort, and this number is growing all the time. We are also fortunate to receive support from Bruker, Thermo Fisher Scientific, Sciex, LGC, Pfizer and Waters, as well as other relevant organizations.
A deeper understanding

We've focused on a number of key areas where MS can make a difference, including omics, protein dynamics, in situ analysis, and data generation and processing (1). The aim is to understand why the disease affects some people more than others, to learn about its spread, and identify prognostic markers. Though structural studies of the virus are useful, they don't tell us about the glycan content or dynamics of the virus antigens. Being able to understand not just the structure, but how this structure changes, is a question that MS is well-placed to answer.
It is possible to examine individual infection responses using multi-omics approaches. By developing our understanding of why some individuals react more to the virus than others, we can identify prognostic biomarkers that may allow hospitals to profile patients going forward. In particular, biomarkers that signal the transition from a healthy to a harmful immune response will be valuable in identifying those at risk of experiencing complications such as cytokine storms. Finding biomarkers that predict an individual's response to the virus will also allow us to track disease progression and uncover vulnerabilities that will ultimately help prevent future pandemics.
We are also exploring the SARS-CoV-2 viral spike glycoprotein, which is key for host–cell attachment. It represents a major target for vaccine development, but the functional role of these viral spike glycans remains undetermined. Advanced MS methods can provide information about the glycosylation of this protein and associated conformational dynamics. Coalition members will work on "quality control" experiments on the recombinant forms of the spike protein being used to develop antibody tests.

The key aims of the COVID-19 MS Coalition:
To use MS to minimize the harm caused by COVID-19
To form a coalition of MS labs with national points of contact
To share methods and protocols and all data
To map the viral antigens in blood and other biofluids to inform serological testing
To assay (QC) compounds produced for serological tests kits
To use MS to inform vaccine and therapeutic developments (mapping viral proteins and their interactions)
To develop methods to determine disease prognosis
To develop methods to determine the lifetime of infective particles in the environment.
Action plan

How is the coalition facilitating this important work? First, we are selecting "national champions" to streamline the research process and rapidly disseminate best practices across the group. We recognize the difficulty of obtaining patient samples and differing ethical guidelines surrounding this practice between countries; we hope that sharing success stories will help others benefit from the available information.
We will also share sample collection and processing protocols on our website, as well as the data obtained from experiments. We've put a lot of energy into making a simple protocol that will work across many labs, not just in the current crisis situation but in the long term, too.
Reproducibility is another important focus for us. Under normal circumstances, scientists might prefer to publish a paper and then see if others can repeat the results, but the current situation necessitates much more rapid data and method sharing. Our coalition will assist in this.
The final part of our initiative is to establish what we refer to as a "data catalog." This open data repository, hosted on our website, will allow access to information generated from international studies, aiding the understanding of antigen response mechanisms, informing vaccine development, and enabling antiviral drug design. We won't be holding all of the data ourselves, but instead listing the accession numbers. We suggest collaborators use repositories such as PRIDE for proteomics datasets and MetaboLights for metabolomics. Once the data is deposited, we will record the accession number and the requisite metadata for identification. This will allow comparisons between different labs, countries, and patients.
Get involved!

The support we're receiving from instrument and pharmaceutical companies means we're not limited to a particular kind of lab – anyone who wants to be part of the coalition is very welcome. We want to be able to promote and collect all clinical MS studies of COVID-19, so we encourage anyone who would like to contribute to our initiative to get in touch. Simply reach out to the representative from your country, or contact us directly to let us know about any published data or pre-print data via the website (covid19-msc.org/join).
This pandemic has proven just how vulnerable our society is – not just in terms of our health, but our economy. All around us, we face powerful common threats – I hope that realization will galvanize the scientific community to find new ways to collaborate and share data.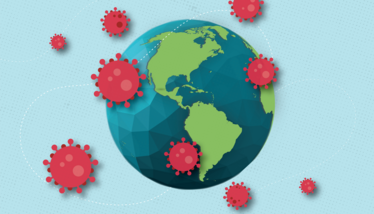 Receive content, products, events as well as relevant industry updates from The Analytical Scientist and its sponsors.
W Struwe et al., "The COVID-19 MS Coalition—accelerating diagnostics, prognostics, and treatment", Lancet, 395, 1761 (2020). PMID: 32473097