Fields & Applications
Pharma & Biopharma,
Technology,
Clinical
A Driving Force
Sitting Down With... Kelly Zhang, Principal Scientist, Genentech, South San Francisco, California, USA.
Kelly Zhang |
Why analytical chemistry?
I've been interested in science since high school – one of my teachers had a great influence on me, and he always said that "science is beauty". During my studies, I explored several different areas including polymers, organic synthesis, and even programming, but ultimately analytical chemistry was the area I enjoyed the most. Everything starts with a good analytical tool.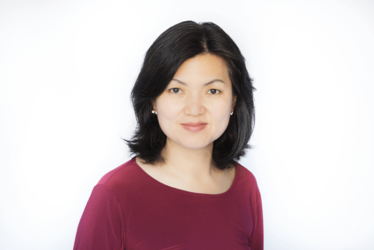 What's your role at Genentech?
As an analytical scientist, I partner with different groups in drug research and development, including chemists, formulation scientists, toxicologists, regulatory affairs, and clinicians, to move new drugs from discovery, to clinical and ultimately to commercialization. I also work on new analytical technology evaluation and development. As a manager, I spend time hiring the best people and working together with them on their career development, to amplify the impact we can have.
What drew you to the pharmaceutical industry?
It is an area of science that has an immediate impact. My work brings me close to patients and I can see that the drugs we have made are making a difference to people's lives – it makes me feel that all the blood, sweat and tears are worth it.
What made you choose a career in industry rather than academia?
In industry, you have less freedom than in academia on choosing the topics you want to study, but there is a tangible reward. An example that springs to mind is a cancer patient who came to talk to us and shared how a Genentech drug, which I was involved with for 7 years, saved her life. We hugged and thanked each other. The feeling you get when you know patients are counting on you is quite different from other achievements.
That's not to say that academia isn't important and rewarding. I believe that to move knowledge and technology forward, industry, academia and instrument vendors need to collaborate.
We have to communicate and collaborate more – there shouldn't be any boundaries.
What are the analytical challenges in pharma?
In pharma, we always want things better and faster – we want best-in-class and first-in-class drugs, and we want better and faster technologies to deliver the enabling data. The drug R&D timeline is still too long. In a dream world, we would just push a button and get all of the data we need! So we need methods that are quicker, but also more robust – when working with patients there's no room for compromise in quality. Drug modalities are getting more and more complex, so we need better analytical technologies to help us characterize drugs and predict drug activity. Analytical technology is moving forward, but compared to other fields, the progress is slow. From an R&D point of view, we need to think of more creative ways to handle the challenges facing us.
How can we speed things up?
People have to be creative and take smart risks. We have to communicate and collaborate more – there shouldn't be any boundaries. You may fail – but if you don't try, you will never know. At Genentech, we say we live in the future, because we are creating things for ten years ahead. We value mastery, we encourage people to be innovative, and we try to foster creativity. We said, "We need to have the guts to rewrite the textbook" – and it did happen.
You have spoken before about the importance of a multidimensional approach…
The samples we are working on are increasingly complex – there isn't one method that can handle it all, and you can lose a lot of time on method development and sample characterization. With multidimensional separations, if something co-elutes on the first column, you can use a specific column for that group of compounds in the second dimension for further separation. This cuts down on the time needed for method development and lets us analyze complex samples quickly. It helps us better understand the chemistry and interactions of the drug, and improve the formulation and drug delivery technology.
Where would you like to see technology heading?
Firstly, I think miniaturization is the future. Miniaturization not only means saving our lab space, but also tech that is faster and more environmentally friendly, producing less waste. Secondly, it would be exciting to have integrated technology that is multiplexed-platform and generalized – it is time-consuming and inefficient to have multiple separate methods and detectors for one sample. Thirdly, I'd like to see smarter, more user-friendly software, with deep learning capability. Smarter software would mean we start every day a little further ahead, based on past data.
Receive content, products, events as well as relevant industry updates from The Analytical Scientist and its sponsors.