Fields & Applications
Clinical,
Pharma & Biopharma,
Translational Science
Act Fast Against Infection
A united front against antimicrobial resistance requires rapid diagnostics.
Matthieu Legrand | | Opinion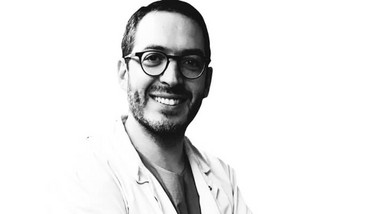 The death toll from antibiotic-resistant infections in Europe is approximately 33,000 per year, according to statistics from the European Centre for Disease Prevention and Control. This number is alarming in itself – and that's even without adding on deaths associated with antifungal-resistant infections, or those that take place in the rest of the world. With such a stark view of our current infectious disease reality, it's clear that there is a need for clinicians and healthcare professionals to take action against antimicrobial-resistant infections. And, with European Congress of Clinical Microbiology and Infectious Diseases just around the corner, now is an especially relevant time to examine the situation from the infection management perspective – from blood draw to pathology.
Clinicians may learn – after days of treatment – that the initial drugs they used were not effective.
As a critical care and burn unit anesthesiologist who has a special focus on resistance and laboratory work, I often care for patients with harmful infections, many of which are drug-resistant and some of which even lead to sepsis. I know how crucial the efficiency of the initial infection diagnosis and treatment plan is and how it impacts all of the healthcare professionals involved in a case, regardless of specialty.
Under the current standard of care, clinicians start their patients on broadspectrum antimicrobial drugs while they wait for positive blood cultures to confirm or rule out a bloodstream infection. These results take one to three days (sometimes longer), and if the patient does have an infection, we then need subsequent testing – and even more time – to determine pathogen susceptibility to specific medications. As a result, clinicians may learn after days of treatment that the initial drugs they used were not effective. In fact, initial empiric therapy is often ineffective in patients with sepsis, where too many delays can lead to death. Furthermore, each unnecessary use contributes to building antimicrobial resistance and requires de-escalation – and clinicians may find that the medication they've selected isn't working because their patient's pathogen is resistant to that therapy, leading to poorer overall outcomes.
Multidrug-resistant bacteria threaten patients in a variety of ways (1,2), which is why it's so important for clinicians to identify and treat them quickly. But, with today's infection diagnosis and treatment process, one of the key issues associated with antimicrobial resistance is the time it takes to receive information vital to selecting the correct treatment. Fortunately, scientific advancements can help diagnose and treat patients more quickly. For example, a study conducted in 2016 on the detection of circulating Mucorales DNA (cmDNA) for the early diagnosis of invasive wound mucormycosis (IWM), "suggests that the detection of cmDNA allows earlier diagnosis of IWM in severely ill burn patients and earlier initiation of treatment. (3)" There is now also lab technology that can rapidly diagnose infectious pathogens in bloodstreams and identify their resistance to specific antimicrobial drugs. In fact, we will soon be able to provide both of these results directly from patients' blood draws in a matter of hours, rather than days. Not only can this type of innovation help to properly treat resistant pathogens sooner, but it can also inform the research and development of new drugs to sidestep resistance.
At a time when improving clinical outcomes is of the utmost importance, investing in technology that can help fight antimicrobial resistance should be a united priority among healthcare professionals. In addition to saving more lives, such innovations have the potential to streamline workflow for laboratorians and pathologists who would no longer have to rely on the time-intensive blood culture process. They can encourage continuous, dynamic interaction between clinicians and pathologists to guide treatments – potentially reducing inappropriate treatments, antibiotic resistance, hospital stays, and readmission rates. Rapid diagnostics are no longer a whim of the future – and it's the responsibility of clinicians and healthcare executives to recognize that implementing them should be the new standard of care.
Receive content, products, events as well as relevant industry updates from The Analytical Scientist and its sponsors.
AL Meunier et al., J Hosp Infect, 97, 226–233 (2017). DOI: 10.1016/j.jhin.2017.07.020
T Vauchel et al., Am J Infect Control, [Epub ahead of print] (2018). DOI: 10.1016/j.ajic.2018.09.010
M Legrand et al., Clin Infect Dis, 63, 1312–1317 (2016). DOI: 10.1093/cid/ciw563