Fields & Applications
Pharma & Biopharma
Advanced Medicine's Analytical Wish List
Which analytical techniques could revolutionize cell and gene therapy development? Rakel Lopez de Maturana, Qualified Person & Quality Control Director at VIVEbiotech, reveals her wish list
James Strachan | | Interview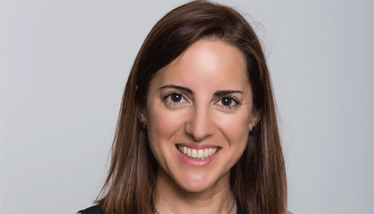 Broadly, what are the main analytical challenges in cell and gene therapy?

Advanced therapy medicinal products (ATMPs), or lentiviral vectors in VIVEbiotech's case, are so inherently complex that they pose a huge analytical challenge. Of all hurdles, I would underline two.
First, the availability of sample volumes for testing is very limited. Lentiviral vector batches manufactured at early pharmaceutical development stage have a rather small size so it is critical to optimize any use of this very costly and scarce product. As the demand for the number of release tests and assays linked to stability studies increases, this is clearly a limiting factor for thorough product characterization.
Second, there is a lack of rapid analytical methods for in-process control (IPC) testing. Lentiviral vector manufacturing is a continuous, multi-step process. To monitor productivity, total viral particles can be quantified in hours by certain techniques, such as ELISA or interferometric light microscopy (ILM), but measuring infectious particles – the "real" active product – takes days, so it cannot be used as an IPC. Similarly, some safety assays – for instance, sterility – also require incubation. In other words, the manufacturing process is performed from beginning to end with little knowledge on yield or product quality; on-line analytical testing would greatly help to adjust production parameters to increase productivity.
As the cell and gene therapy industry matures, is analytical science becoming more important for the field?

In addition to the two obstacles mentioned above, alternative testing approaches using small sample sizes and rapid analytics for IPC testing, there are increasing regulatory requirements to characterize ATMPs, with an emphasis on a more extensive list of release assays and the use of fully validated, accurate, and robust techniques.
Moreover, there is a trend towards customized, project-specific assays; for example, we are noticing that in addition to lentiviral vector titration, product characterization requires measuring the expression of the particular transgene by a relevant bioassay. Analytical scientists play a key role in developing assays and methods with good performance that are aligned with their phase-specific regulatory demands.
What are the main techniques used in cell and/or gene therapy analysis?

Most batch release assays tend to be compendial methods or well-recognized techniques that are relatively easy to validate, so they are favorably seen by regulatory bodies. At VIVEbiotech, we mainly use cell-based assays for viral titration or for the detection of viral contaminants; nucleic acid testing (NAT) as the key quantitative tool in many tests (for example, infectious titer, residual DNA, mycoplasma); ELISAs for the quantification of viral proteins or process contaminants; and physicochemical assays for the measurement of parameters such as pH or osmolality.
What techniques used by analytical scientists in other fields could help cell and gene therapy developers?

There are a number of techniques that could help overcome analytical challenges in ATMP characterization; for example, mass photometry, interferometric light microscopy (ILM), micro-flow imaging (MFI) microscopy, dynamic light scattering (DLS), and multi-angle light scattering (MALS) coupled to separation technologies (size exclusion chromatography [SEC]-MALS, field-flow fractionation [FFF]-MALS) can be used to assess physical titer, full/empty ratios, size, and aggregation or subvisible particle impurities.
Other methodologies that are routinely used in other fields but with a low profile in viral vector characterization include next generation sequencing (NGS) (for example, RNA-Seq for lentiviruses) to detect all DNA/RNA variants in a sample and liquid chromatography-tandem mass spectrometry (LC-MS/MS) to analyze vector identity at the protein level.
What other challenges do you face with viral vector characterization?

Besides the analytical challenges already pointed out, I think the main difficulty in lentiviral vector characterization is testing biological activity (or potency). This is a cell-based assay with, as expected, high variability. Great efforts are continuously being made to optimize and improve intermediate precision of this method.
On top of this, there is no harmonization of protocols and no reference standard for potency testing, making inter-laboratory comparability very difficult. Thanks to the Lentivirus Vector Reference Material Initiative from the ISBioTech (International Society for Bioprocess Technology), such reference standards may be available in the not-too-distant future and managed by an unbiased repository at minimal cost. In the meantime, we have developed our own internal controls at VIVEbiotech to overcome the problem in the near term.
What will the future of cell and gene therapy analysis look like?

I believe we are moving towards a more quantitative and more automated future. Automation will bring rapid, accurate, and more reproducible characterization with lower-volume samples. Molecular biology will also continue advancing. On the one hand, there will be a wide switch from qPCR to digital PCR, improving sensitivity and precision of data. On the other hand, Sanger sequencing for assessing identity will be replaced by NGS. Finally, some of today's state-of-the-art techniques may become more mainstream, proving effective/feasible for ATMP characterization to substitute (or at least complement) traditional assays.
Receive content, products, events as well as relevant industry updates from The Analytical Scientist and its sponsors.