Fields & Applications
Spectroscopy,
Micro/Nano-scale,
Mass Spectrometry,
Environmental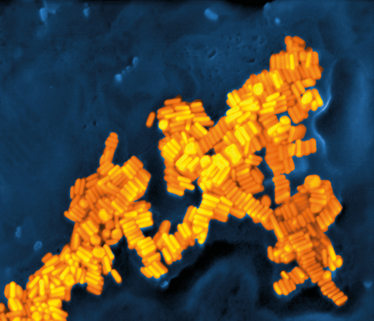 SPLAT!
At PNNL, scientists are collaborating with physical chemistry scientists to push the frontiers of quantitative imaging of natural and artificial nanoparticles, by using single particle laser ablation time-of-flight mass spectrometry – more affectionately known as SPLAT II. The photo shows a scanning electron microscope image of a gold nanorod array used to calibrate the SPLAT II system.
Photo credit: PNNL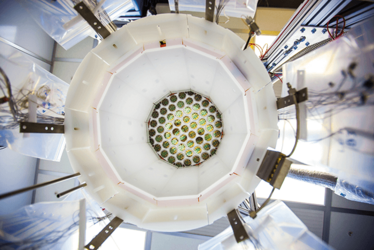 Kept in the Dark
Photomultiplier tubes at the top of the LUX detector. Scientists aim to use the 370 kg liquid xenon time-projection chamber to directly detect galactic dark matter in a laboratory – one mile beneath the earth's surface. "Welcome to my underground lair..."
Photo credit: Matthew Kapust/Sanford Underground Research Facility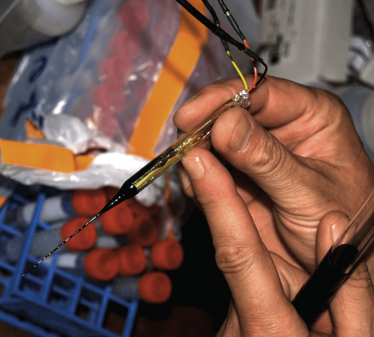 Deep-Sea Sulfide Sensor
Custom-made sulfide sensor held by Dirk de Beer (Max Planck Institute for Microbiology) at NEPTUNE, Canada's Marine Technology Centre. The sensor, along with nine others, is used to study deep-sea sediment chemistry.
Photo credit: Ocean Networks Canada (Flickr)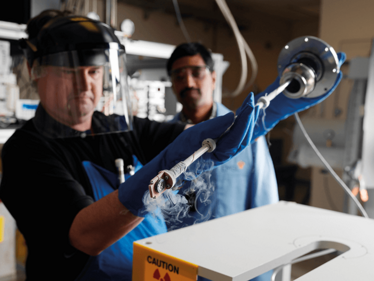 Mössbauer Magic
Environmental Molecular Sciences Laboratory (EMSL) scientists use a highly sensitive Mössbauer spectrometer to investigate valence state, coordination number, and crystal field strengths for a wide range of samples.
Photo credit: EMSL (CC 4.0)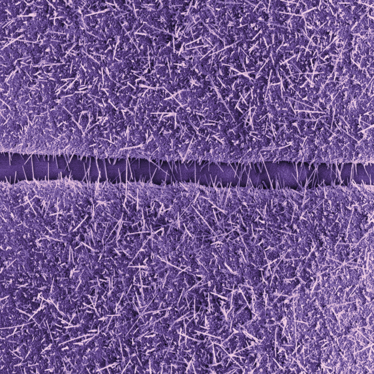 Bridging the Gap
Adaptation of a scanning electron microscopy image of copper oxide nanowires that bridge the gap between neighboring copper microstructures in a carbon monoxide nanosensor.
Photo credit: Okinawa Institute of Science and Technology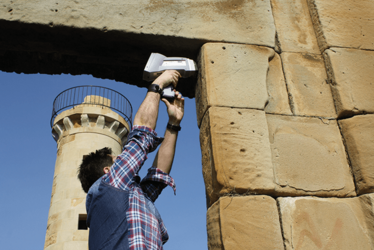 Sea Change
Portable spectroscopy instrumentation is being used to analyze the deterioration processes caused by the sea in various construction materials at the Galea Fort, Getxo, Basque Country, Spain.
Photo credit: Hector Morillas, IBeA research group, Department of Analytical Chemistry, University of the Basque Country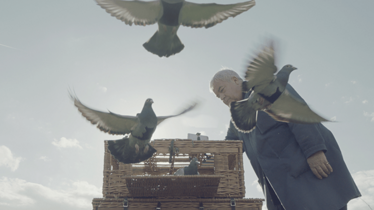 Pigeon Patrol
Pigeons donned tiny pollution sensor vests and took to the skies of London to measure ozone and nitrogen dioxide as part of a collaboration between marketing company DigitasLBi and Plume Labs. Here the pigeons are unleashed...
Photo credit: Plume Labs
Receive content, products, events as well as relevant industry updates from The Analytical Scientist and its sponsors.