Fields & Applications
Forensics,
Spectroscopy
Bruker's Bavarian Benchtop NMR
Joerg Koehler explains how Bruker is working with Bavarian police to develop new spectroscopy-based tools for forensic narcotics analysis
James Strachan | | 5 min read | Interview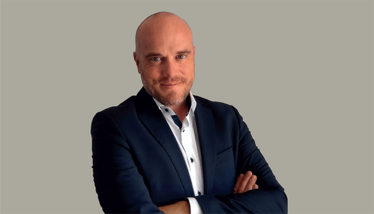 Introducing: Joerg Koehler, Head of Business Unit Industrial at Bruker BioSpin

I studied physics and hold a doctoral degree from the Institute of Biophysics and Physical Biochemistry of the University of Regensburg, Germany. My research focus was on high-pressure nuclear magnetic resonance-based studies of folding intermediates of biochemically active macromolecules. After several positions in sales, sales management, and business administration, I joined Bruker as Head of Business Unit Industrial. Today, I am accountable for Bruker's global activities in magnetic resonance in various industrial market segments and for applied forensic solutions.
What are the main analytical challenges faced by law enforcement agencies?

Law enforcement agencies face several challenges when it comes to analyzing suspicious drug substances – either with the analytical methods themselves or with the substances being tested.

For greater quantification and identification, agencies in most countries have to apply at least two analytical methods, whether that be nuclear magnetic resonance (NMR), mass spectrometry (MS), infrared, Raman spectroscopy, or X-ray diffraction. And that slows down the time to results and causes bottlenecks in the testing facility. When using chromatographic methods coupled to MS to perform analyses, coelution can make separation and identification difficult. With MS specifically, you first have to know what you want to quantify and then a compound specific reference substance has to be available – and for new psychoactive substances (NPS), you're on your own!

Even if there is no legal requirement for orthogonality, authorities still want comprehensive testing methods that capture the widest range of narcotics at the lowest possible cost of ownership. Enter benchtop NMR coupled with sophisticated software solutions to automatically interpret the data.
Explain how Bruker's new Narcotics Profiling solution works…

The Fourier 80 CrimeLab, with NMR Narcotics Profiling module, is an end-to-end solution that helps legal authorities and forensic laboratories around the world crack down on drug trafficking. The automated workflow, from sample analysis to data processing and interpretation, is capable of untargeted identification and quantification of all constituents known to the database in a mixture. Checks are then performed to either show that all compounds are in the current database entries (meaning nothing unknown is present) or show a clear indication that there is an unknown substance, such as a new formulation agent, booster, or filler. If the latter occurs, the sample is passed to the closest collaborating laboratory for more sophisticated analysis by a floor-standing Bruker Avance Series NMR system. After characterization of the new substance, the underlying database can be updated, and the system adapted to the new threat. These reports constitute admissible evidence in legal proceedings and add significant value to criminal investigators as they can cluster cases and assign different street seizures to one drug lab.

The device's benchtop size means that it's suited to almost any facility, including border force and law enforcement, and to any user, regardless of NMR expertise. Forensic laboratories are now implementing the unparalleled analytical capabilities of NMR without needing data interpretation, which would require an NMR expert.
What challenges did you face during development?

Bruker implemented a new algorithmic approach to match NMR spectra to existing database entries to quantify the detected substances. The new solution had to be able to deal with a variety of degrees of freedom, such as chemical shift, concentrations, pH value, and knowledgebase expansion in an NMR non-expert operation environment.
What is your aim for the collaboration with BLKA?

The Bavarian State Criminal Police Office in Germany (BLKA) is able to measure real-world samples – such as NPS and other substances not yet known to authorities, as well as classic narcotics – taken from the streets. By collaborating with BLKA, Bruker is able to gain access to these samples, which normally wouldn't be available. The samples are then tested by NMR to detect substances within the mixtures, and the results are added to the database and software, to be cross-checked against future samples. The intense and frequent exchange strongly supported the development of the new solution and ensured it was easy to use in this specific environment.
What other projects in the forensics space would you like to highlight?

None for the public domain at the moment, but we are continuing to closely work with our customers and partners in the forensic segment. There are more than 100 Bruker NMR systems running at authorities in more than 40 countries. These long-standing relationships foster exchange and understanding of both new developments from an instrument point of view, and new trends and needs from an analytical perspective.
What's the single biggest analytical challenge facing the forensics field today?

NPS are by far the biggest one. NPS have become a global phenomenon, with 134 countries and territories from all regions of the world having reported one or more NPS (1). NPS rates are increasing at an exponential rate, with around 50-100 occurring per year, globally. These substances are designed to mimic the effects of classic drugs but have minor differences in the chemical structure to pass detection methods. And because each NPS has a unique molecular structure, it can be almost impossible for drug enforcement officers to detect and analyze a sample correctly without applying NMR.

Another challenge is time-to-result – especially as the reports generated are usually key pieces of evidence in legal proceedings. With our solution, reports are generated minutes after a sample has been analyzed.
Overall, how could analytical science change the forensics field over the next decade?

The compact size of benchtop instruments means that many more forensic laboratories, law enforcement agencies, and border forces are able to access detailed information provided by NMR, without the need for a complex installation. The widespread availability of NMR could lead to better analysis of substances – known and unknown – and contribute towards the monitoring, assessment, and control of new and potentially threatening narcotic and psychotropic drugs.

The inherent advantages of NMR, including identification of structural isomers, quantification without specific reference material, and quick time-to-result typically require spectroscopic specialists to run the analysis and interpret the data. By removing this burden and providing comparable, robust, and operator independent final results, the analytical landscape has been changed forever.
Receive content, products, events as well as relevant industry updates from The Analytical Scientist and its sponsors.
United Nations Office on Drugs and Crime (2022). Available at: https://bit.ly/3bmBzLA.