Fields & Applications
Food, Beverage & Agriculture,
Mass Spectrometry,
Business
Citizen Science and Food Safety
Public food safety testing is in our sights – but we must prepare accordingly to ensure that faith in experts persists.
Michel Nielen | | Opinion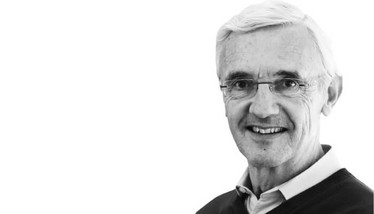 Food safety was once considered a given, but the widely reported scandals of recent years have refocused the public's attention and brought to life the reality that food adulteration is an ever-present risk. Accordingly, food analysis acts as a front line of defense against such dangers. But current approaches are only partly effective.
In the September 2019 issue of The Analytical Scientist, Chris Elliott, Hans-Gerd Janssen and I discussed these issues in light of the hot topics to be discussed at RAFA 2019. The consensus: while current approaches offer a high level of protection against food fraud, these services are costly and inefficient. Though we do a good job of detecting non-compliance in about 1 percent of all samples collected, is that a good enough hit rate? If 99 percent of samples are compliant, is the administrative and logistical effort undertaken to assess them wisely spent?
Consider another angle: reducing food spoilage is of the utmost importance across the globe. But how do consumers know if food is good to eat or a danger to health with vague statements on the package such as "best before...." or "may contain...."? The human nose is not always good enough...
I estimate that analytical power will reach the hands of the public in as soon as five to ten years.
I believe that both of these issues could be tackled by the availability of devices that provide near-real-time food quality data acquired at critical points in the appropriate supply chain. In fact, simplified handheld analytical instruments with wireless connectivity and GPS-dependent positioning capabilities would be a valuable asset; such devices could be developed for use by non-experts, who could even use infrared scanners hooked up to their smartphones for instant results. In this arena, near infrared food scanners, smartphone readers for dipstick immunoassays and even transportable mass spectrometers connected to laptops or tablets are already commercially available.
The advantages of this approach are obvious – as are the disadvantages. At the cost of efficient monitoring, reduced spoilage and a much-widened pool of food testing data, we open the door to the potential use of poor-quality equipment and poorly performed tests to obtain and spread inadequate data via social media, leading to a reduced level of public trust in analytical approaches as a whole. In that sense, the rise of so-called "citizen scientists" – able to produce their own data using devices of which they have little-to-no real knowledge – may harm our field; the opinions of experts may be replaced by those of the next fraud discoverer wielding their fit-for-all monitoring device, with no regard for the quality or method of functioning of the device itself. Charlotte Barker explored the point in her editorial, noting the scope for both risk and potential.
Moving forwards, both the food industry and food inspection labs must maintain an in-depth knowledge of the quality and validation status of handheld devices available to the public, and should also continue to identify currently unknown food contaminants through profiling and metabolomics-like workflows; handheld devices will need to be adapted to include these contaminants as soon as they are discovered. Coupled with appropriate training for technicians and researchers, such steps may truly allow the significant shift from benchtop screening to handheld, on-the-go testing.
I estimate that analytical power will reach the hands of the public in as soon as five to ten years. Beyond the food industry, those designing the analytical instruments must incorporate quality-by-design principles in their manufacturing processes, leading to fool-proof measurements that eliminate (where possible) false-positive and false-negative results with strict quality control features. Thanks to wireless connectivity, poor data may (and should) be automatically flagged by a remote central laboratory expert prior to viewing by the stakeholder to minimize the negative consequences of sharing them.
Perhaps most importantly, however, analytical scientists must further develop their communication with the general public to improve attitudes when dealing with doubts regarding laboratory testing. Though some such doubts may be justified, we are clearly aware that the large majority are not. Allowing the public to share in this faith will be key to the safe implementation of layman food testing – ultimately, improving food safety as a whole.
Receive content, products, events as well as relevant industry updates from The Analytical Scientist and its sponsors.