Fields & Applications
Education,
COVID-19
Coming Together (Two Meters Apart)
In the face of a novel threat, how can we keep up-to-date on emerging data and still work on solutions?
Matthew Hallam, Charlotte Barker, Rich Whitworth, Frank van Geel, Lauren Robertson | | Quick Read
It's been a while since we penned a joint editorial, but the COVID-19 pandemic very much highlights the need for combined efforts – something we wanted to replicate in house.
An estimated 20 percent of the world is now living in lockdown. As some countries begin to contemplate a return to something approaching normality, others are becoming new epicenters of the crisis. Uncertainty is one disturbing aspect of the fast-evolving situation; outcomes are difficult – if not impossible – to predict. We are currently viewing the situation from within the engine of the pandemic, unaware of the wider machinery dictating its movement. Cogs are turning – but in which direction? And to what end?
Analytical scientists live by data and its logical extrapolation into information. Right now, the data streams are variable – in quality and quantity. Never before has the word "testing" appeared so much (outside of routine analytical labs). And yet, testing is what is most seriously lacking as we write. Efforts in the USA, for example, have been hindered by faulty reagents, while regimes in other countries are crumpling under high demand. We must bring together our greatest minds to increase the reliability, speed and affordability of such tests. Until we have sufficient (quality) data, information will continue to be in short supply.
As the COVID-19 crisis deepens, we may find ourselves obsessively seeking any research that can shed light on our invisible foe. And there is a surprising amount of emerging literature. The scientific community, quick to grasp the scale of the crisis and already accustomed to collaboration, have dispensed with formalities and rivalries to share work in the public domain as rapidly as possible. To that end, the whole Texere editorial team is collaborating to keep you apprised with The COVID-19 Curator – a quick, weekly round-up of the most exciting and impactful developments (subscribe free: texerenewsletters.com/covid19newsletter).
And yet, as communities join forces, conferences succumb to cancellations across the globe (Riva and HPLC 2020, to name but two), trampling traditional efforts to network and exchange ideas. The Analytical Scientist team is working hard on novel initiatives that can help fill some of the gaps…
COVID-19 represents the greatest threat that mankind has faced for decades, and it will require all of our expertise and ingenuity to tackle it. To those of you working personally on the issue: we thank you dearly. And to all of you: stay safe.
Enjoy our FREE content!
Log in or register to gain full unlimited access to all content on the The Analytical Scientist site. It's FREE!
Login
Or register now - it's free!
You will benefit from:
Unlimited access to ALL articles
News, interviews & opinions from leading industry experts
Receive print (and PDF) copies of The Analytical Scientist magazine
About the Authors
Matthew Hallam
---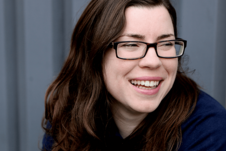 Charlotte Barker
---
Rich Whitworth
---
Frank van Geel
---
Lauren Robertson