Fields & Applications
Clinical
Connecting Separation Science
Sitting Down With Pat Sandra, Chairman of the Research Institute for Chromatography and Emeritus Professor of Organic Chemistry, University of Ghent
Richard Gallagher |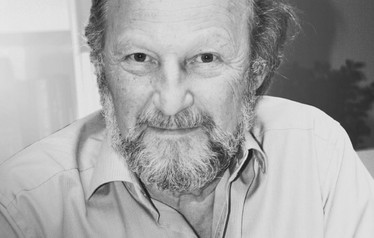 You coupled an academic career with running a commercial operation. What's more exciting to you, blue skies research or solving a practical industrial problem?
I have never been a scientist who has developed things that could not be applied. At RIC, we try to combine good science with business, but scientific quality is paramount and if you start there, the business works out fine. I approached my academic position in a very similar way – being very precise in selecting what to develop and implement, and tackling real practical problems.
Is this a way of focusing science and making it much more relevant?
Not really, I think you need both basic and applied research. But in analytical chemistry, the first task is to solve problems. You should only develop things if you need them or if you cannot provide a solution. I have a bit of a problem with some of the recent literature: there are too many publications on things that will never be applied, either because they are too complicated or because they are not using state-of-the-art instrumentation.
How did RIC come about? It was unusual for the 1980s.
Yes, at that time it was extremely unusual for university staff to have contact with industry – it was not appreciated. But analytical chemistry is partly about problems in industry and I decided to start the institute to handle more of those challenges. A special arrangement was made: the university allowed me to take two years sabbatical leave to start RIC. After that time, they offered me a 50% professor position, which was ideal.
One of the great advantages is that most of the staff are my ex-students. At least 10 of them work at RIC today, which illustrates the high level of our research. They are all happy to work on challenging problems and know that when we start on a project, we keep going until we find a solution.
"I have a bit of a problem with some of the recent literature: there are too many publications on things that will never be applied"
What niche did RIC carve out?Initially, the company was intended to be a small consultancy, with no involvement in developing instruments, after-sales support and so on. But, on the request of industry, it became all of those things. We began developing methodologies that often combined instruments from different manufacturers. But if there was a problem for the customer, the companies would blame each other. So we took over full responsibility: we developed the method, provided the instrumentation and service, transferred know-how and followed up continuously to ensure that the data was always very good. This complete service became one of the success stories ofthe institute.
Looking at analytical science today, if you could change three things, what would they be, and why?
First, the new generation should try to understand better what they are doing. They don't know or remember the fundamentals, making it difficult for them to make good selections. Second, companies are now so pushed into doing marketing that it sometimes seems more important to them than the science. That's a little bit shocking. Third, there is a problem with software. You can't operate a system without spending a day with the software manual; each instrument and manufacturer have their own software, which is frustrating – it should be uniform across all the analytical techniques to make it easier. Thirty years ago, I could work with all the instruments immediately without any problem. It was all so logical. But now all the logic is in the software and not on the instrument. This connects back to the first problem: I see my students at the university spending much more time on the computer than on the instrument. In my day, it was completely the reverse.
What's really exciting to you in the field at the moment?
Despite what I said above, instrumentation today is extremely powerful; especially the hyphenation of chromatography and mass spectrometry. Chromatography is doing well, although we presently struggle with all the different columns and column formats in liquid chromatography. We only need a dozen of high quality columns like we have in GC. Once that issue is resolved, we will have all the tools: sensitivity and selectivity, good chromatography and excellent mass spectroscopy. In my opinion, the bottle-neck that needs attention is sample preparation. It's not easy. In all fields – food analysis, environmental analysis, pharmaceutical analysis, even in the life sciences – we should concentrate on good sample preparation, which if at all possible should be automated.
To hear about Pat Sandra's most memorable projects, and the highlight of his career, see the video here.
Receive content, products, events as well as relevant industry updates from The Analytical Scientist and its sponsors.