Fields & Applications
Mass Spectrometry,
Proteomics,
Metabolomics & Lipidomics
Core Collaborator
Sitting Down With... Jessica Prenni, Director of Research Core Facilities, Director of Proteomics & Metabolomics Facility, Colorado State University, USA.
Jessica Prenni |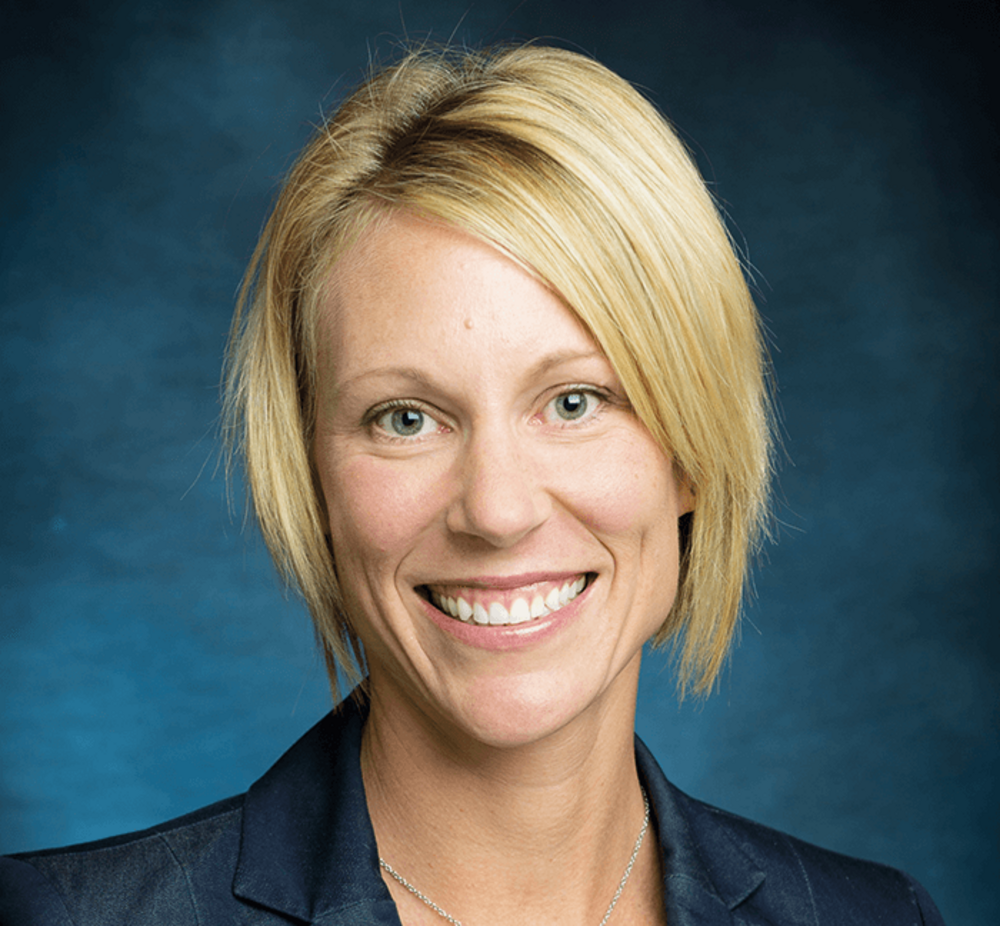 What sparked your interest in analytical science?
I've always been interested in science, in part because that's what came easy to me. I started out as an engineering major, but found chemistry and basic science the most compelling. I got my first taste of analytical science and mass spectrometry when I did an internship at the US Fish & Wildlife Service Forensics Laboratory. They had a great set-up and we used one of the early electrospray instruments for species identification from dried blood spots collected at crime scenes – apparently it was and still is the only lab in the world dedicated to crimes against wildlife.
The experience gave me the research bug and so I switched gears for graduate school and embraced analytical chemistry. I had a fantastic advisor – Kathy Rowlen (University of Colorado Boulder) – who taught me how to be a good scientist. And my post-doc at Scripps Institute was where I really got serious about mass spectrometry – and where I got my feet wet with omics technologies.
How did you end up as a core facility director?
When I moved to Colorado State University, they didn't have the same kind of omics infrastructure on campus that I had experienced during my post-doc. I was charged with establishing a proteomics service – with one instrument. I had a good handle on the workflows and technology, but running a core facility is a lot like running a small business. You have to figure out what the users need, and I quickly found out that most of the users didn't know what they needed! I also learnt that data must be presented in the right way, and that the quality of the data is super important; once it leaves your hands, researchers can do what they want with it.
Today, my lab is split into proteomics and metabolomics projects – but more and more, we're finding that the two are coming together. One current challenge is integrating those two data streams. Over the years, we've grown substantially, and can be working on 60-70 projects at any one time.
Can you give us an example?
We have a very long-standing collaboration with an epidemiology group at Uppsala University. The really cool thing is that they have access to huge biobanks of clinical samples – we've probably done metabolomics analysis on more than 6000 serum samples over the years by both LC-MS and GC-MS. They have multiple cohorts for population studies (one of which is a twin study) – so we're getting the chance to process some really interesting data. One recent paper focused on coronary heart disease and we found a couple of lipids that turned out to be potentially more predictive than what's currently used.
Are there any tools missing?
The technology that we have in our lab is amazing. The limitation is not in the analytical tools. Downstream is where more development is needed – so we're back to informatics. That said, I know that there are new tools coming out all the time and very smart people working on the problems. In fact, that's the reason we developed RAMClust – an open-source clustering method that facilitates annotation of metabolomics data in an unbiased way.
We're also open to working with instrument manufacturers to ensure that we get the tools we need! In fact, we were involved in the development of the Waters ionKey/MS system, which I believe has the potential to be particularly transformative in proteomics.
New technology that we're hoping to implement in the lab is ion mobility mass spectrometry, which adds another key – and highly consistent – physical parameter that we can measure and add to our metabolite annotation workflows. In metabolomics, full transparency in the identification process is the only way the field can move forward.
How else will metabolomics evolve?
Right now, metabolomics tends to take a 'snapshot' approach – and that certainly gives us interesting information, but it doesn't give us the full picture. Ultimately, we need to move toward flux measurements. I think this area will really blossom – and that will place even more emphasis on informatics. The real key for translational success will be integration with the other omics.
The real key for translational success will be integration with the other omics.
How do you stay motivated?
I can see the huge potential and I know where we need to be – so it feels like we're on a very positive journey. And every project gets us a little closer.
I feel very fulfilled by the collaborative path I've chosen. And I strongly believe that core facilities with concentrated expertise in increasingly sophisticated measurement technology are essential for real success in translational science. Making a mass spectrometer easy enough for anyone to use is great for certain applications, but experience – and understanding the limitations – is essential, especially for complex samples. I'm not a biologist and a biologist is not an analytical chemist – and we might both need informatics support. In other words, we need to work together. Modern science is very much a team game.
Enjoy our FREE content!
Log in or register to gain full unlimited access to all content on the The Analytical Scientist site. It's FREE and always will be!
Login
Or register now - it's free and always will be!
You will benefit from:
Unlimited access to ALL articles
News, interviews & opinions from leading industry experts
Receive print (and PDF) copies of The Analytical Scientist magazine
Register
Or Login via Social Media
By clicking on any of the above social media links, you are agreeing to our Privacy Notice.
About the Author
Jessica Prenni