Fields & Applications
Clinical,
Technology,
Translational Science
Dammit, Jim – I'm a Doctor, Not an Analytical Scientist!
The road to improved clinical decisions is paved with increasingly accessible information derived from increasingly complex data - introducing the first 2020 Special Series: Advanced Clinical Analysis
Ron M. A. Heeren | | Opinion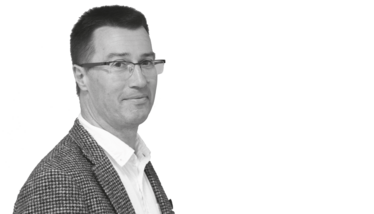 The journey shared by a patient and a medical professional – from disease to treatment – begins with the collection of information. Along the way, the clinician will have to make difficult decisions that may have a major impact on the patient's life. Those decisions will involve elements of uncertainty, complexity, high-risk, ethics...

Innovation from across the breadth of analytical chemistry provides detailed molecular information on biological samples taken throughout the journey, increasingly impacting the decision-making process – and, in tandem, unraveling the molecular complexity of health and disease. And so, today's clinicians face a wealth of information that can drive more specific, better-tailored treatment plans – but only once complex analytical data have been translated into something actionable.

Other revolutions are on the horizon. And all of them target the increase of (molecular) information density. Advanced in-vivo imaging technologies, targeted bedside antibody-based assays, LC-MS in the clinical diagnostic lab, molecular pathology, or even whole genome screening – all these techniques generate more and more detailed molecular data in shorter and shorter timeframes. And these technologies contribute to personalized diagnostics – a prerequisite to personalized and precision medicine.

Seeing clear need and opportunity, analytical scientists are continuously improving the tools of their trade – and producing larger quantities of higher quality data, faster. As a result, we must make difficult decisions about data reduction for true clinical utility – what can be condensed or even lost? Other questions arise: how do we link an individual's data with population-based averages, personal behavior, and disease incidence? How should the combined data affect a personalized treatment plan where everything is connected? Many are looking for the answers in artifical intelligence and machine learning. Radiomics has demonstrated that an algorithm can outperform a radiologist in finding small lesions on thousands of CT images… And similar approaches are being evaluated in the interpretation of histological images as well as infrared and mass spectra.

Analytical technologies can also play a role in the most time-critical decision-making processes; MS- and spectroscopy-based intraoperative diagnostics can provide immediate feedback to surgeons during tissue resection (see our February feature). And perioperative molecular pathology with MS imaging provides pathologists with better cellular stratification.

Undoubtedly, analytical innovations will improve patient outcomes. One could argue that the enthusiasm for new approaches indicates just how much uncertainty still exists in the clinical decision-making process. And that's why I'm delighted to kick off "Advanced Clinical Analysis" with this guest editorial.

I believe we are only at the beginning of personalized diagnostics based on multilevel analytical technologies. The best is yet to come.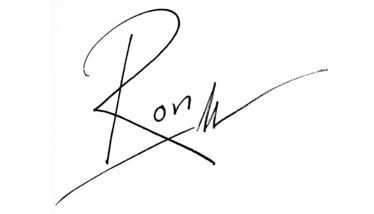 Receive content, products, events as well as relevant industry updates from The Analytical Scientist and its sponsors.