Fields & Applications
Clinical,
Sample Preparation,
Translational Science
Diagnostics Everywhere
Remote self-sampling may improve diagnosis and prognosis while reducing costs, but numerous factors must be considered for appropriate implementation
Kimia Sobhani, Jennifer Van Eyk | | Opinion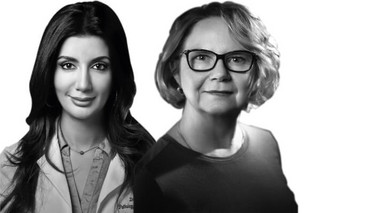 The precision diagnostic tests that often inform essential treatment decisions can take years to develop and validate – and even then their applicability is often limited to specific indications. Companion diagnostics, for example, are useful for predicting safety- and efficacy-related responses to treatment, but may be considered niche in their window of application. Broader diagnostics that harness the utility of previously validated, well-studied circulating biomarkers can be used to address disease-specific diagnostic and prognostic questions, both in and out of the clinic.
Continuous or semi-continuous biomarker assessment relies on our existing knowledge of changing biomarker concentrations over time and/or in response to disease development. For many clinically established analytes, however, the expected shift in concentration over time is poorly defined, especially in early disease. These days, artificial intelligence can be applied to help pinpoint disease risk and progression from routine lab tests, and – in some cases – routine monitoring can enhance the power of these approaches.
As the quest for novel and clinically relevant biomarkers continues, the most promising discoveries can be combined with existing markers through algorithmic approaches. Such tests that incorporate multiple biomarkers in algorithms have been dubbed "Multianalyte Assays with Algorithmic Analyses (MAAA)," and can receive their own Current Procedural Terminology codes. The untapped potential to develop MAAA tests is vast. But to see the paradigm shift towards enhanced disease prevention by early diagnosis, we will likely need to implement semi-continuous sampling of blood (and other body fluids), thus creating a need for collection devices that are usable by anyone, anywhere, and at any time.
Given the need for intuitive and reliable collection devices, numerous companies have developed methods to enable patients to self-collect blood. In doing so, the following considerations are of the utmost importance:
the amount of sample to be collected (and how many tests can be performed as a result)
the reproducibility of the collection method/device
the sample matrix (whole blood versus cell-free plasma or serum fractions)
the location from which the sample is taken (e.g., fingertip vs other capillary blood draw sites)
which biomarkers can be measured from the sample type
shipping requirements and sample stability
cost
ease of use
Serum and plasma represent the critical matrices for measuring most blood-based biomarkers, and are classically obtained by centrifuging blood – a challenge in remote settings. Filtration-based approaches are available, but these often correlate poorly to centrifuged samples. As such, there has been some focus on dried blood samples, because they are simpler to transport and sometimes have greater stability than liquid samples. However, the number of analytes that can be accurately measured from dried blood is limited (because of hemoglobin interference and/or inability to differentiate intracellular from extracellular analytes in whole blood lysates) – and established blood-based diagnostic methods are designed to work on liquid samples. So, if a dried whole blood sample is collected, it must be extracted in an appropriate liquid medium and correlated to liquid results.
It is imperative that every group developing and validating diagnostics make an effort to refocus major stakeholders [...] on the utility of diagnostics and democratizing access with appropriate clinical oversight.
As such, we propose that a combination of sampling approaches should be applied to suit the types of analytes being measured and individual patient needs. Of course, this means that additional preanalytical considerations (such as the sample collection method), extended biomarker validation studies, and informatic and statistical support (particularly when establishing MAAA utility) will be needed – but this extra effort is more than worth the benefits for patients.
Healthcare affordability and disease prevention remain at the forefront of the minds of our medical community, government and public in the US. And yet, approaches to improve the situation have not centered on the most obvious tools at our disposal: well validated laboratory diagnostics. The Centers for Medicare and Medicaid have recently cut reimbursements in many areas (including laboratory testing) through the Protecting Access to Medicare Act. Considering the major costs in healthcare, including doctor visits that could have been handled remotely and procedures that could have been avoided with earlier diagnosis, one might consider cuts to laboratory reimbursement counterproductive because of the effects on diagnostic development and patient monitoring.
All things considered, it is imperative that every group developing and validating diagnostics make an effort to refocus major stakeholders (patients, clinicians, payors, and the government) on the utility of diagnostics and democratizing access with appropriate clinical oversight.
Receive content, products, events as well as relevant industry updates from The Analytical Scientist and its sponsors.
---