Fields & Applications
Mass Spectrometry,
Pharma & Biopharma
MALDI Imaging's Clinical Research Advantages
Now's the time to realize the many advantages of mass spectrometry imaging in clinical research
Mike Easterling | | Opinion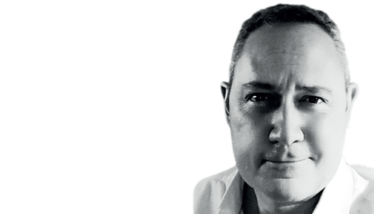 All pharmaceutical scientists share a common goal – to accelerate drug discovery and development efforts through a deeper understanding of biomarkers and the etiology of a disease. Matrix-assisted laser desorption/ionization (MALDI) imaging is becoming increasingly important in clinical research, particularly when we consider its impact in the study and management of cancer. Over the past couple of decades, as we have uncovered specific molecular markers of disease, we have gradually augmented traditional diagnostic histopathology with the use of molecular labels and probes. If we combine this with the knowledge provided by the Human Genome Project in the 1990s and early 2000s, The Cancer Genome Atlas (TCGA) program that began in 2006, and the development of accessible sequencing technologies, we create a new discipline – clinical molecular diagnostics.
Looking back on these developments, one review stated that "pathologists will become pilots for precision medicine cancer therapy through their unique ability to combine morphological and molecular findings (1)." Put simply, pathologists are pioneers in bringing new cancer drugs to life.
Current tools to analyze the tissue microenvironment of disease and determine the locations and interactions of cellular components that dictate disease outcomes include immunohistochemistry, spatial transcriptomics, and imaging mass cytometry. Although each of these techniques offers useful targeted information about proteins in tissues, they also have challenges – for instance, their inability to capture the variety of post-translational modifications in the proteome.
The technique provides true untargeted molecular analysis in a spatial context.
In contrast, MALDI imaging presents a label-free tool that captures information about the spatial proteome and additional spatial omic signatures unique to the local cell neighborhood. No prior knowledge of the compounds is required – the technique provides true untargeted molecular analysis in a spatial context. Equally as important, tumor-associated biomolecules that are missed at the gene level can be visualized. Further to this, the MALDI imaging workflow is compatible with standard histological procedures, maintains spatial resolution of around 10 µm, and preserves the tissue section under examination for further study. Its in-depth spatial proteomic, lipidomic, and metabolomic insights complement traditional genomic and transcriptomic methods and can help identify new predictive or prognostic biomarkers and classify heterogeneous tumor subpopulations, yielding important contextual clues to tissue-level communication networks integral to cancer growth and treatment success.
Two recent technological breakthroughs are now being applied to MALDI imaging. First, ion mobility separation has greatly broadened the range of biomolecules that can be analyzed by pre-separation ahead of mass analysis. Second, novel laser-induced post-ionization technology has delivered a quantum leap in MALDI imaging sensitivity – by up to three orders of magnitude.
Clinical research has led the way in using MALDI imaging technology, taking advantage of a label-free analytical tool that can fill in the broad gaps left by spatial transcriptomics and genomics in molecular investigations on tissue samples. It can provide valuable information when it comes to protein modifications after gene expression and visualize additional compounds, such as metabolites, glycans, and lipids – all of which play a role in disease pathology.
In my view, it's not hard to see the potential of this technology in providing a top-down, disease-centric view of tissues that can inform therapeutic strategies, support diagnosis, and improve patient outcomes. Additional developments to the technology will boost measurement speeds, increase sensitivity (without compromising spatial resolution), and even offer deeper molecular content – important factors that may help accelerate the adoption of MALDI imaging in the routine clinical environment.
Receive content, products, events as well as relevant industry updates from The Analytical Scientist and its sponsors.
L Müllauer, "Milestones in pathology—from histology to molecular biology," Memo, 10, 42 (2017). PMID: 28367253.