Fields & Applications
Spectroscopy,
Clinical
Mending a Broken Heart
Spectral mapping could help treat serious heart arrhythmia
Lauren Robertson | | Quick Read
The only way to treat ventricular tachycardia – a serious type of abnormal heartbeat – is by using radiofrequency ablation to prevent abnormal signal transmission from troublesome areas of the heart. But to precisely target such treatment, clinicians face the challenge of differentiating between fat and muscle tissue.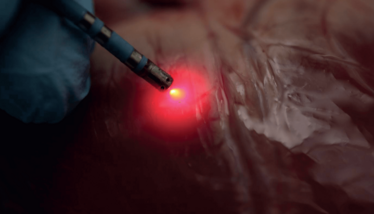 With a solution in mind, researchers have developed a catheter that incorporates near-infrared spectroscopy (NIRS) mapping (1). "The technique lets us distinguish various types of tissue within human hearts because fat, muscle and ablation lesions all have different scattering and absorption wavelength-dependent properties," said research team leader Christine Hendon (2).
The approach could also help researchers develop new computational models to better understand arrhythmia. But in the more immediate future, the team hopes to create an improved catheter and test their technique on large animals.
Receive content, products, events as well as relevant industry updates from The Analytical Scientist and its sponsors.
The Optical Society (2020). Available at: https://bit.ly/3gEZN1y
RP Singh-moon et al., Biomed Opt Exp, 11, 4099 (2020). DOI: 10.1364/BOE.394294