Fields & Applications
Spectroscopy
Methane on Mars?
The ESA's ExoMars mission finds new gas signatures on the Red Planet
Lauren Robertson | | Interview
The Trace Gas Orbiter (TGO), part of the European Space Agency's ExoMars mission, has been studying the Red Planet's atmosphere for over two years. Specifically, it has been searching for methane – a sign of biological or geological activity – to substantiate previous sporadic observations of the gas. Though methane is yet to be found, unprecedented ozone and CO2 signatures have recently been detected (1,2). We spoke to Kevin Olsen, who led one of the studies, about the findings.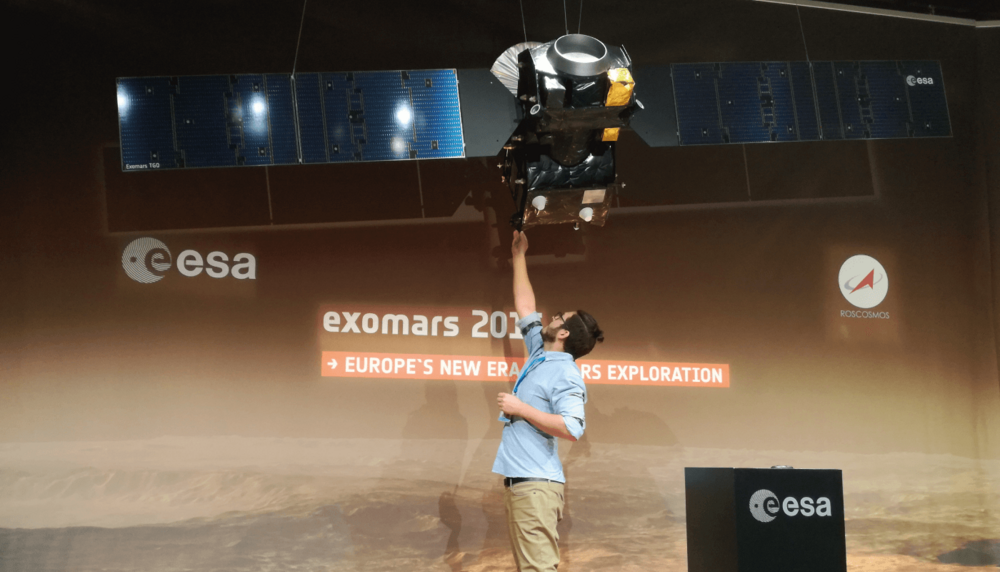 What's the ExoMars mission all about?
ExoMars (or Exobiology on Mars) is a flagship mission in the ESA's Aurora program for human exploration of the solar system. Broadly speaking, we're trying to determine whether life can, or has, evolved on other planets and to use this knowledge to prepare for human exploration of Mars.
The TGO analyzes trace gases in the Martian atmosphere to refine our understanding of the dynamic processes that affect it. Previous observations of methane have been criticized for their sporadic nature and are as yet unexplained. We want to definitively show whether methane is present and, if so, where it is coming from and how it behaves.
Why are your recent findings so important?
Thanks to new tools available on the TGO, we now have much finer spectral resolution, lower instrument noise, and stronger sensitivity to gas absorption than ever before. Although we didn't detect methane, we found unexpected ozone and CO2 signatures in the exact wavelength range (mid-infrared) where we would expect to see methane.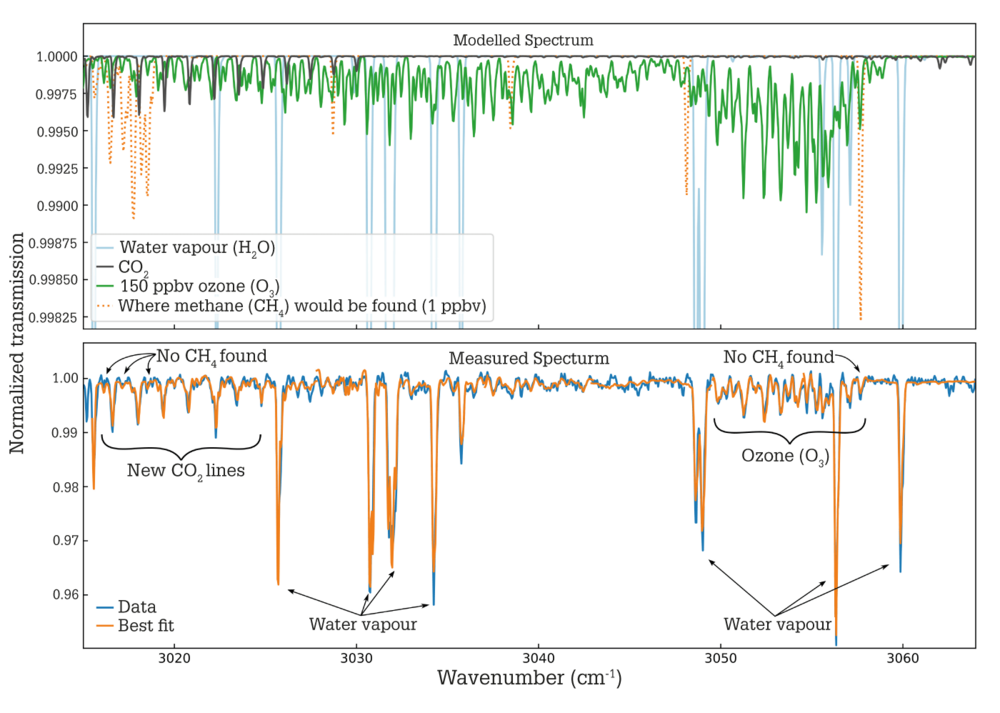 To our knowledge, these two spectra have not been found in methane's place before – in fact, the CO2 spectral features have never before been observed on Earth, or even in a lab – so we expect this to have some impact on other teams studying Mars. Based on spectroscopic modeling of past results, the signatures could not have been mistaken for the large quantities of methane previously observed – but they could have had an impact on smaller, background levels.
Our results also show that ozone can be mapped in the infrared, meaning its behavior can be analyzed at lower altitudes than before to build a more detailed understanding of its role in Mars' climate.
How did you make these unprecedented measurements?
We used the Atmospheric Chemistry Suite on board the TGO – three spectrometers that operate in complementary wavelength regions and viewing geometries. There's a small Fourier transform spectrometer, a near-infrared channel, and a mid-infrared (MIR) channel.
The MIR channel is a completely new concept for atmospheric science. It's a cross-dispersion spectrometer that combines a large reflective echelle grating (to disperse infrared light) with a secondary steerable diffraction grating. This is a powerful technique for detecting rare gases. The sun acts as a strong light source and we can look through the atmosphere tangentially (rather than straight up or down). This means we have a very long optical path through the atmosphere, increasing the likelihood that sunlight will be absorbed by a gas.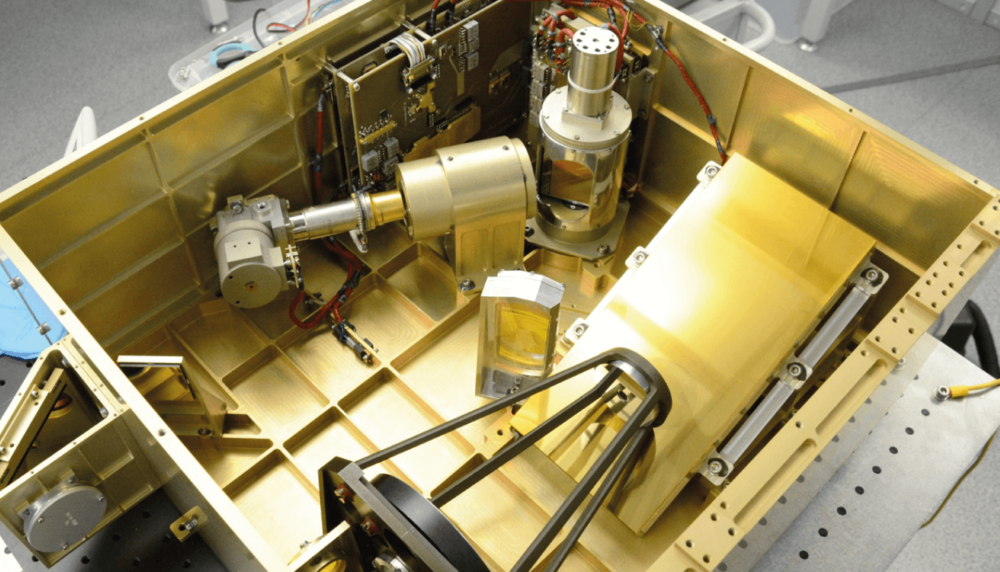 So no methane yet. What's next for the mission?
We hope to observe ozone in other seasons, and to continue to analyze the data from our second year of observations, which had a much more transparent atmosphere. We also have several papers in the pipeline about major atmospheric constituents, and we are continuing to search for trace gases other than methane. Later this year, we plan to publish a paper taking a closer look at the TGO's non-detection of methane after one full Martian year (or two Earth years). What we really hope is that our findings will encourage further analysis of the available data so that we might one day soon uncover the mysteries around methane on Mars.
Enjoy our FREE content!
Log in or register to gain full unlimited access to all content on the The Analytical Scientist site. It's FREE!
Login
Or register now - it's free!
You will benefit from:
Unlimited access to ALL articles
News, interviews & opinions from leading industry experts
Receive print (and PDF) copies of The Analytical Scientist magazine
KS Olsen et al., Astronomy & Astrophysics, 639, A141 (2020). DOI: 10.1051/0004-6361/202038125.
A Trokhimovskiy et al., Astronomy & Astrophysics, 639, A142 (2020). DOI: 10.1051/0004-6361/202038134.
About the Author
Lauren Robertson