Fields & Applications
Environmental,
Business,
Education,
Professional Development
Painting the Lab Green
Giving analytical chemistry the sustainable spotlight it desperately needs
Janusz Pawliszyn | | 3 min read | Opinion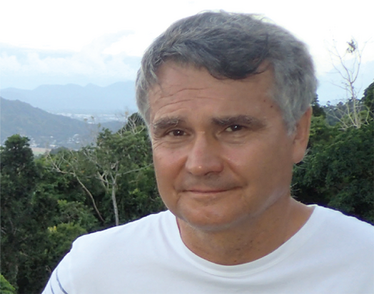 Speaking to analytical scientists about sustainability often feels like preaching to the converted – the majority agree that we need to move towards greener, cheaper, and faster processes across the analytical lab. Indeed, there have been many new green and fully functional analytical technologies developed over the past few decades that aren't all that difficult to implement. But when it comes to actually adopting new technologies, I often encounter legal and/or mental barriers.

One can argue that analytical chemistry contributes little to the broader environmental picture, but the reality is quite different. There are vast numbers of analytical labs across the world, with almost every chemical synthesis and production controlled by analytical methods. These methods are also typically traditional methods using copious amounts of organic solvents.

We, the analytical community, need to seriously concentrate our efforts to adopt greener alternatives.

Analytical scientists in academia need to ensure courses are up to date and emphasize the importance of new developments in sustainable technologies. Meanwhile, when training young employees, industry scientists should make an effort to build labs in agreement with their economic goals, the company's policy, and a conscious care for the planet.

Unfortunately, there hasn't been much progress outside academic labs to push this green initiative. To be fair, introducing new sustainable technology requires time and direction from supervisors. Many companies are making attempts to reduce use of organic solvents by reducing the size of separation devices and implementing other green ideas. However, the list of validated and reputed solutions is still too short. We're missing regulation-approved methods based on sustainable protocols and technologies.

With the increasingly destructive impact humans are having towards our environment, the aim is to strive for the optimal balance of performance, practicality – and greenness.

To address these challenges, and highlight the efforts of sustainable change in the analytical lab, I would like to draw attention to my latest project: the Green Analytical Chemistry journal (1). There is a need in our industry for a journal that focuses on the promotion of sustainable analytical methods, protocols, and related technologies. Our objective is to engage readers and join efforts to overcome and reverse the worry of environmental trends we're seeing today.

The original idea behind the Green Analytical Chemistry journal was prompted by the lack of a title that promoted sustainable analytical chemistry technology and methods, despite the increasing demand in the community. In fact, the existing green chemistry journals dominated by organic chemists don't fully appreciate the advances in analytical chemistry – despite analytical chemists working at micro and nanogram levels for more precise results.

Green Analytical Chemistry was launched in June 2022 and it remains an open access web-publishing journal. All articles published in the journal will support the development of greener analytical methods – contributing to the reduction of our species' carbon footprint. We seek to promote the development of on-site instrumentation, novel approaches to eliminate or reduce the use of organic solvents and toxic reagents, and complete solutions – particularly validated green analytical protocols.

Additionally, the journal assists in the development of educational programs, providing researchers in academic and industrial sectors with solid support for adopting greener solutions as conveniently as possible.

To accomplish this task, we encourage all members of the analytical chemistry community to submit contributions and propose special issues. We welcome work from scientists across all disciplines, with a special appreciation for methods dealing with characterization of environmental pollution and investigations of human impact on the environment.

Both novel green analytical chemistry approaches and modified traditional schemes fit in line with the journal's themes. The greenness of the method must be transparently assessed considering reagent toxicity, waste production, energy consumption, and user safety. In addition, a comprehensive assessment of the method is required in terms of balancing greenness with functionality. Alongside typical contributions, the Green Analytical Chemistry journal welcomes details of developed sustainable method opportunities from scientists who wish to share their results for convenient adoption across fields.

The details of the Green Analytical Chemistry journals can be obtained through ScienceDirect.
Receive content, products, events as well as relevant industry updates from The Analytical Scientist and its sponsors.
Green Analytical Chemistry (2023). Available at: http://bitly.ws/RCM3.