Fields & Applications
Food, Beverage & Agriculture
Partnering Up for Food Harmony
We cannot underestimate the power of international collaboration, when it comes to ensuring food security
Martin Rose | | Opinion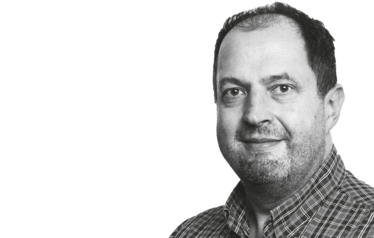 China is now Europe's largest source of imports, and the second most important export market overall (behind the USA). Bilateral European Union (EU)–China trade amounted to €520 billion in 2015, and this is expected to reach €700 billion by 2020. Part of this – of course – includes the trade of food items. Yet, consumer trust in the food industry across both the EU and China has been damaged by numerous accidental and deliberate food contamination and adulteration incidents, such as the 2008 Chinese melamine incident, and the 2013 EU horsemeat scandal. The ability of EU companies to export foods to and import foods from China has been hampered by these safety, traceability, regulatory, and fraud issues. And Chinese companies trying to export to Europe face similar obstacles.

Twenty-first century food supply chains are increasingly complex and highly vulnerable to safety and fraud threats. Increasing demand and growing markets then enhance the likelihood of food safety incidents and deliberate contamination, which in turn ruins consumer trust and undermines legitimate trade at domestic and international levels. Furthermore, laboratories in Europe and China are often working to different quality standards and using different analytical methods for data production towards certification and confirmation purposes, which can lead to protracted trade disputes and embargoes. An analytical partnership between the two bodies is needed to ensure consumer safety and fruitful trade.
The EU-China-Safe project aims to satisfy this need. The project is looking to develop a partnership between European and Chinese organizations involved in food control, with the aim of delivering a shared vision for food safety and authenticity based on "mutual recognition" in food standards and testing and certification (as has been achieved in other areas between these regions). There are 16 participants from the EU and 17 from China, including key research organizations from both government and industry, that will work together to combat issues with food safety and fraud known to exist between the two trading blocks.

The collaboration will be enabled through the development of an EU-China Joint Laboratory Network, operating through a state-of-the-art virtual laboratory (the virtual "Reference Laboratory 2020") with interchangeable staff from two continents, and using shared data systems to enable cooperative method development. The lab will be used as a "showcase" to communicate and demonstrate best practice through a "twinning model" that promises alignment between the two bodies. Innovative traceability tools will strengthen the most vulnerable supply chains, while improved detection of chemical and microbiological hazards and food fraud will be implemented through standard operating procedures, validation, quality control measures, and laboratory web conferences for best practice examples. Trade barriers caused by food safety and fraud issues will be analyzed, and recommendations on how to predict and prevent future events disseminated.

Where are we so far? We have started by collecting reference documents, such as a laboratory inventory, the regulations of both regions, and standard analytical methods. We identified that both regions had partners who were interested in validating GC-MS/MS methods for dioxins analysis (as a more economical alternative to sector instrumentation), and so we have been working jointly to validate one. Major instrument manufacturers are (thankfully) lending their support, so we can work with confidence that identical technologies will be available to both regions for such exercises. The next stage will be to test the virtual laboratory where there is more variation in analytical approach.

I believe that working in partnership is always preferable to working alone. Sometimes corporate or other barriers can get in the way, but breaking these down is well worth the effort. Sometimes we have preconceived ideas or prejudices about what to expect when working with others, but my experience is to be prepared to have those illusions shattered! There are great partners out there, and there is much to be gained for all involved if you are prepared to put in that extra effort to form an effective and functioning partnership.
Receive content, products, events as well as relevant industry updates from The Analytical Scientist and its sponsors.