Fields & Applications
Forensics,
Mass Spectrometry
Pot Cemetery
Residue from an ancient burial site in Eastern Asia – and the cannabis use that time forgot.
Matt Hallam | | Quick Read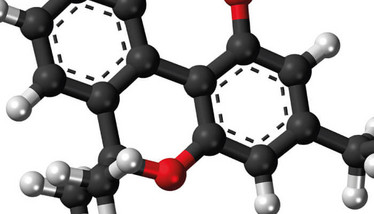 Who inhaled in East Asia circa 500 BCE? Yimin Yang and colleagues applied GC-MS analysis to ten wooden braziers bearing burning traces from the Jizankal Cemetery of the Pamir Plateau to find out (1). The team certainly had a hunch – but would the samples be viable? "We were afraid that all the biomarkers would be completely burned or degraded following 2500 years of burial," Yang says. Fortunately for the researchers (and their study), most of the samples had stood the test of time, bearing relevant compounds.
Using ancient cannabis (dated 790-520 BCE) from another site to provide reference signals for cannabis metabolites cannabinol (CBN), cannabidiol (CBD) and cannabicyclol, researchers were able to identify CBN – an oxidative metabolite of THC – on all but one of the wooden vessels exhumed from the burial site. Other cannabis markers were also identified but, interestingly, one was suspiciously absent. "CBD and its degradation products were not detected in the burning residues, indicating that the burned cannabis plants expressed higher THC levels than typically found in wild plants," says Yang.
The investigating team believes that the high altitude of the site was more conducive to the growth of high potency cannabis of this evolutionary group, and that the stronger cannabis may have been actively selected by the people smoking it – perhaps explaining the prominence of ritual sites in such locations. Alternatively, the high CBN:CBD ratio could hint at domestic hybridization to select for potency.
With plenty of scope for further study, Yang says the team will next analyze human tissue or other artifacts, such as pottery, to confirm exactly how these ancient people consumed psychoactive plants. Answers to such questions will enhance our understanding of this ancient culture and their practices – and of humankind's longstanding relationship with a plant that still causes so much discussion around the world.
It seems we're on a recent roll with archaeological studies of illicit substances in The Analytical Scientist – if you liked this, why not check out Experimenting with Psychedelics, which digs into South American ayahuasca.
Receive content, products, events as well as relevant industry updates from The Analytical Scientist and its sponsors.
M Ren et al., "The origins of cannabis smoking: Chemical residue evidence from he first millennium BCE in the Pamirs", Sci Adv, 5, eaaw1391 (2019).