Fields & Applications
Proteomics,
Clinical,
Microscopy
Resolution Revolution Realized
Breakthroughs in cryo-electron microscopy provide atomic-level protein information that may transform drug development
Jonathan James | | Quick Read
Atomic-level structural resolution has driven major breakthroughs in drug development by gifting pharmacologists with ever-increasing knowledge of potential drug targets. Cryo-electron microscopy (cryo-EM) represents a valuable tool for extracting this information, rivalling classic techniques like X-ray crystallography and earning Jacques Dubochet, Joachim Frank and Richard Henderson the Nobel Prize in Chemistry in 2017 for their work laying the foundations for this technique in the high-resolution structural determination of biomolecules.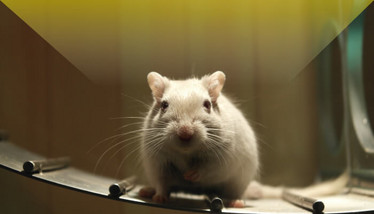 Zongli Li and colleagues recently took up this (admittedly rather cold) torch, having determined the structure of the mouse transient receptor potential canonical subfamily member 5 (mTPRC5) (1) – a nonselective calcium cation channel – at an unprecedented level of detail: 2.8-Ångstroms. The key findings – a unique extracellular pore domain coupled a disulfide bond (2) – highlight mTRPC5 as the "black sheep" of the larger TRPC sub-family, and may explain the divergent physiological role of this channel. Li believes these findings give credence to the idea that human TRPC5 is a promising target for drug development – particularly for psychiatric disorders: "These channels are highly expressed in the brain – providing a promising pharmacological target ripe for exploration," he says.
Li is quick to pinpoint the success of the study on the "resolution revolution"- a movement over the last decade that has facilitated major improvements in cryo-EM technology. "The field really took off around 2013, with the first near-atomic resolution imaging of membrane proteins," Li says. "This was driven by major improvements in camera technology and data processing software, as well as better cryo-electron microscopes."
Against a backdrop of ongoing technological advancement, the team have wasted no time plotting their next steps. "We are talking to a couple of companies, exploring ways in which we might work together," says Li. "Unsurprisingly, due to TRPC5's role in disease, it is of considerable interest as a drug target." But before that tantalizing lead can be followed, Li concedes that the team will need to characterize the entire length of the protein: "To identify potential drugs, we need to fully understand the structural elements of the protein we are targeting with small molecules, irrespective of whether we intend to activate a channel or block it."
Looking ahead, Li is optimistic; "There is a real opportunity for those in academia, who have been crying out for years for improved technology, to really begin to understand macromolecules at an atomic scale," he says. "No doubt, this will provide vital new information that will prove crucial in treating diseases."
Receive content, products, events as well as relevant industry updates from The Analytical Scientist and its sponsors.
J Duan et al., "Cryo-EM structure of TRPC5 at 2.8-Å resolution reveals unique and conserved structural elements essential for channel function", Sci Adv, 5, (2019). DOI: 10.1126/sciadv.aaw7935
J Li et al., "The structure of TRPC ion channels", Cell Calcium, 80, 25 (2019). DOI: 10.1016/j.ceca.2019.03.005