Fields & Applications
Pharma & Biopharma
Safety Guaranteed
Sitting Down With… Nadine Ritter, President, Global Biotech Experts, Maryland, USA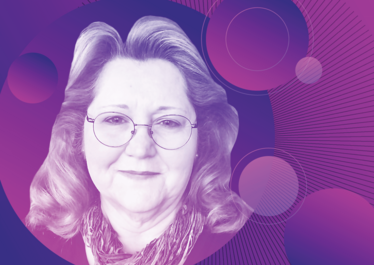 Who inspired you to pursue a career in science?

Back in the 1960s and 1970s, children's after-school cartoons in the USA were accompanied by a mascot-type character. New Orleans had a mascot known as "Morgus the Magnificent." Morgus wore a lab coat and had a gothic laboratory filled with bubbling beakers and funny-looking lab assistants. I was totally engrossed by it all. Ever since then, I longed for a life in the laboratory.
How was the landscape for women in science back then?

Women faced many difficulties in the early 1970s – particularly in funded academic research. Funding was difficult to acquire and women's research was rarely reviewed. In the 1980s a group of women from the NIH formed a professional society to combat the issue: The Association for Women in Science. I became actively involved during my college years in Houston. I soon found myself leading the Houston chapter, and later the chapter in Chicago. We focused on mentoring young women in science by helping them to obtain the information and skills needed to conduct their research. We also advised on how to deliver talks, organize meetings, and manage teams; many pioneering women scientists were involved in this effort, and I was fortunate to work alongside them and learn from them.
When did you move into pharma analysis?

I trained as a protein chemist and molecular biologist at Rice University in Houston, and worked for over a decade at one of the biggest medical complexes in the world: UTHSC-Houston. There was no modern recombinant biotechnology industry at that time, but the1980s ushered in a boom regarding our ability to scale up and express target proteins like monoclonal antibodies. It was then that I made the switch from academia to industry to work in biopharma analysis, after being recruited to work as a protein chemist at Abbott Laboratories.
Did you ever anticipate the move from academia to industry?

No – I thought I'd spend my entire career in academia, eventually becoming a beloved faculty member at a prestigious university, giving profound lectures to adoring students – just like my own favorite professors! But NIH funding was tight. It was a challenging time and a future in academic research was uncertain. It made sense to move to a new position in industry with people whom I trusted, but it was a scary transition. At that time, leaving academia meant you no longer existed. Many colleagues warned me that I was "giving up." I'd say that I wasn't giving up. I was going to do the same protein chemistry, just in a more applied manner.
How did you find the move to applied biotechnology?

This area is both intellectually challenging and essential. The basic research I had been conducting could never help a patient without going through product development and clinical trials. Academic research and developmental research are complementary; one cannot exist without the other. In my new role, analytical methods developed and validated in our group monitored the quality and purity of materials used in clinical trials to establish safety and efficacy in patients. When a product was approved, these methods continued to monitor quality and stability of each batch. I eventually started training others in protein analytics and lab quality practices. Ironically, I've probably ended up giving more lectures than I would have if I had stayed in academia! It's all been great fun.
You have your own business now – how did that happen?

In the late 1990s biopharma CROs began to emerge for contract analytical testing. I moved from Abbott Laboratories to become Director of Analytical Services at BioReliance (Maryland). After several years the company reorganized and that lab was closed. I started applying for normal lab jobs again, but my phone kept ringing with consulting requests from previous clients. It turned out many folks needed a biologics analytical expert to help with other product development or lab inspection issues!

As President of my own consulting company – Global Biotech Experts – I provide consulting and training on technical, quality and regulatory issues for all types of analytical issues for biological products. These are areas in which I've got a tremendous amount of personal experience, and it's very rewarding to share my expertise to help others understand which analyses are needed and when. My goal is to help them avoid making the same mistakes as others have made (including me!).
Do you have any roles outside of your company?

I act as President of the California Separations Sciences Society – a group of biotechnology CMC regulatory and technical experts with whom I've been involved for over 20 years. We host meetings with regulators from agencies such as the FDA (US), EMA (EU), HC (Canada) and MHRA (UK), and also host the CASSS CMC Strategy Forums – annual meetings to discuss biopharmaceutical products with invited experts. The result is an annual publication outlining our recommendations for best practice. I'm also involved in the Parenteral Drug Association, am on the Editorial Board of BioProcess International, and was a member of the Biologics Advisory Board (BioAB) for several years.
Receive content, products, events as well as relevant industry updates from The Analytical Scientist and its sponsors.