Fields & Applications
Forensics
Michelle Wood on the Future of Forensics
Michelle Wood has headed up the Forensics and Toxicology R&D team at Waters for more than two decades; here, she talks us through some of the biggest challenges and trends in the forensics field today
Michelle Wood | | 6 min read | Interview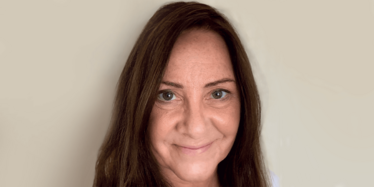 What's the main challenge facing the forensics field today?

Forensic science (and forensic toxicology in particular) is continually evolving, so new challenges come along all the time. Whether it's a new drug or analogue, a need to respond to new legislation, interest in a different specimen type – every day brings something new.
If there's a "main challenge," it's the all-encompassing challenge at the analytical bench level and includes all the work that is required to keep up the service for both current and new drugs. It requires efforts on many fronts:
A finger on the pulse of drug use and emerging trends within the service area and beyond (drugs that are already in, and those that may be coming, into the region)
Continual development of new methods or expansion of current panels
Validation studies to assess the effect of the method changes or instrument upgrades
Maintenance of current analytical technology and continual assessment of the scope of these methods to avert false, but forensically significant, false positives and false negatives
Assessment and implementation of newer technologies that may expand the scope of testing
Automating high volume methods to improve sample throughput and lab efficiency
The forensic defensibility and certainty of the first level screening and the second level confirmatory test that ultimately leads to a reportable finding
Maintaining compliance with forensic standards of practice and the appropriate regulatory agencies that oversee the laboratory's testing services
How will modern tools and analytical breakthroughs drive forensic science?

Thankfully, analytical tools improve all the time – and there are some great companies out there with the know-how to deliver some fantastic innovations. The company that I work for has been innovating for over 60 years and is a leader in mass spectrometry (MS)-based technologies. In this regard we, and other manufacturers who are active in this field, are continually making improvements in the specificity, as well as the sensitivity, of the instruments, but also in ease-of-use, which can really make this technology accessible to a wider audience. As an example, the screening of seized drug material used to be performed by low-tech methods, such as chemical color tests or thin layer chromatography (TLC); nowadays, very simple mass detectors can provide a much more accurate result in less than a minute – that's less time than the color test but with more specificity.
As mentioned, any competition between vendors/manufacturer's is healthy – and ultimately drives the development of better products for the end users (usually, analytical scientists). For example, improved analytical sensitivity is always welcomed as it can translate into an ability to make use of more simplified sample preparation procedures for some labs (such as sample dilution where previously extensive sample clean up may have been required) or it might open up an ability to analyze other types of specimens, such as saliva/oral fluid or hair. These alternative specimens can be very informative as they may extend the detection window of drug substances – detecting drugs earlier after usage and for a longer period after usage – or even capturing a single use/or administration of a substance, instead of multiple or repeated usage of drugs.
Are there any researchers you admire in the forensics space?

I'm excited by the work of Olof Beck (Professor at the Karolinska Institute, Sweden) and his coworkers on breath analysis – specifically the use of exhaled breath for determination of drug substances. We are all very familiar with the use of alcohol breathalyzers at the roadside as a preliminary indication of whether the proportion of alcohol in the breath is likely to exceed prescribed limits. However, Professor Beck, and other investigators, have demonstrated that it's also possible to use exhaled breath to measure drugs and metabolites. As the concentrations of drugs in breath are relatively low, there is a need for highly sensitive analytical systems, such as mass spectrometers, to accurately detect the substances.
The potential benefits of developments in this area are wide-ranging; as a specimen, the investigators have demonstrated that breath can reflect very recent use/exposure of drugs and therefore offers potential for screening drivers suspected of driving under the influence of drugs at the roadside or for testing overdosed or intoxicated patients in a hospital setting. Devices that capture the exhaled breath have now been developed, and also offer ease and convenience of collection for this very interesting specimen.
Overall, how might analytical science (and scientists) change the forensics field over the next decade?

In the next decade, I believe that we will see significant advances in two key areas: i) an increased use of automation and robotics to improve laboratory efficiency, and ii) the development of more field-based mass spectrometry solutions. Automation is increasingly applied in forensic laboratories facing an ever-increasing volume of cases. We are seeing this trend in all forensic areas – from forensic chemistry labs, who receive hundreds of seized drug materials to analyze, to forensic toxicology labs with an increasing number of biological samples to analyze and turnaround. Unfortunately, there is not always a commensurate increase in laboratory staff; automating tasks frees up personnel to focus on other activities.
I also believe that we will see the development of more mobile, and more transportable mass spectrometry systems. There is an increased need to take this highly specific, highly sensitive technology closer to the action and outside of the traditional laboratory environment. The present limitations are related to the requirement of a high vacuum within the mass spectrometer for optimal sensitivity; currently this is easier to achieve within a conventional laboratory environment; however, if we can develop highly sensitive systems that can reach the appropriate operating vacuum very quickly (minutes instead of hours), such systems can be fitted into mobile units, transported where they are needed, and quickly operational.
Is there a particular technology that you wished you could have used earlier in your career?

One technology that has increased in popularity over the last 20 years or more is time-of-flight mass spectrometry – and high-resolution mass spectrometry in general. Of course, high resolution MS systems were around more than 20 years ago, but they were not ready for "prime time" – in other words, they were not mature enough (nor simple enough) to be used in a routine toxicology laboratory. This has changed completely. The technology is now accessible to all and allows determination of masses to four-decimal places, which analytically provides exceptional high specificity (reduced ambiguity) for identification of drug substances and so much more besides! I wish that I'd had this technology years ago…
Receive content, products, events as well as relevant industry updates from The Analytical Scientist and its sponsors.