Fields & Applications
Microscopy,
Metabolomics & Lipidomics
The Limits of Life
New evidence emerges in favor of an extraterrestrial origin for life on Earth
Lauren Robertson | | Quick Read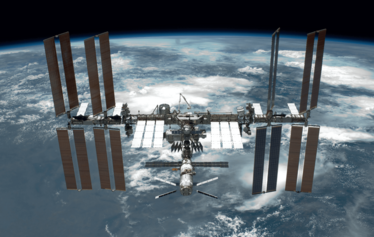 It's a question scientists have been chasing after for years – just how did life begin on Earth? From panspermia to primordial soup, an abundance of theories exists, but evidence is often hard to come by. Now, researchers have added weight to the panspermia hypothesis – the idea that life came to Earth from space – by studying the effects of such harsh conditions on a living entity at the molecular level.
Using a combination of omics and electron microscopy (EM), Tetyana Milojevic and her team investigated the extraordinary mechanisms that allowed the most extreme of the world's known extremophiles, Deinococcus radiodurans, to survive one year outside the International Space Station. EM showed that the morphology and cellular integrity of microbial cells was perfectly preserved even after long-term space exposure. Transcriptomics, proteomics, and metabolomics allowed the team to gain further information about the biologically active molecules responsible for the bacterium's recovery from damage induced by outer space.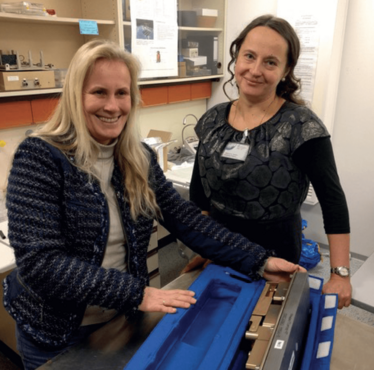 Their key finding is that the revival of D. radiodurans is a multilayered process. The microorganism uses DNA repair systems, specific molecules to neutralize and deactivate reactive oxygen species, elements of a cell envelope, and various metabolic rearrangements to keep cells in "low-energy mode" and help repair damaged molecules.
"Extremophiles such as D. radiodurans have outstanding molecular capacities to perform interplanetary journeys," says Milojevic. "Our results emphasize that life in outer space and its transfer across the universe is possible, but these results should also be considered in the context of planetary protection concerns and the development of new sterilization techniques for future space missions."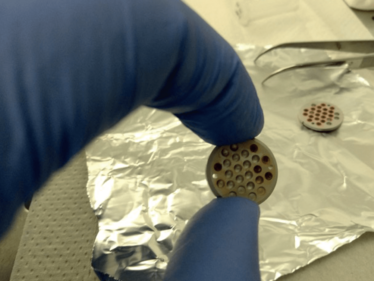 So what are the team's next steps? "We are currently exposing an ancient microbial form of life, metal-encapsulated Metallosphaera sedula, to Mars-like conditions to further study whether mineral encapsulation serves as a natural cellular shield to protect microbes during interplanetary transfer," says Milojevic. This would help scientists evaluate the likelihood of lithopanspermia – the theory that rocks spread biological material from one solar system to another.
Receive content, products, events as well as relevant industry updates from The Analytical Scientist and its sponsors.
E Ott et al., Microbiome, 8, 150 (2020). DOI: 10.1186/s40168-020-00927-5.