Fields & Applications
Pharma & Biopharma,
Business
Towards Bioprocessing 4.0
Merck joins forces with Agilent Technologies to develop process analytical technologies for downstream bioprocess monitoring and control
James Strachan | | 4 min read | Interview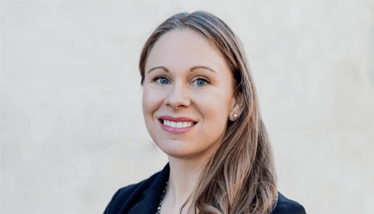 Digitalization is a hot topic for the biopharmaceutical industry, as companies seek to lower costs and expand access to lifesaving biotherapeutics. The digital transformation of biomanufacturing processes – commonly referred to as "Bioprocessing 4.0" – imagines future facilities consisting of intensified, connected, or continuous processing, seamlessly coupled with uninterrupted data acquisition and analysis.

Great. But how do we get there? Merck and Agilent believe process analytical technology (PAT) is key, so they are collaborating on the development of tools that enable on-line downstream bioprocess monitoring and control (1).

Here, Stacy Shollenberger, Senior Manager, Process Analytical Technology, Merck, tells us more about PAT, Bioprocessing 4.0, and the collaboration.
What major challenges facing biopharmaceutical manufacturers could new PAT tools solve?

PAT can reduce the burden of off-line testing, help eliminate process hold steps, and move the needle towards making real-time release a reality. Through real-time monitoring and automated process control of critical process parameters (CPPs) and critical quality attributes (CQAs), customers can increase their process understanding, which in turn, can lead to more consistent product quality and increased assurance of product safety and efficacy. It can also improve process productivity, resulting in faster release and potentially reduced manufacturing costs.
Which emerging analytical technologies could make a difference?

In bioprocessing, PAT typically involves the use of spectroscopic, chromatographic, and/or mass spectrometric sensors that are integrated into upstream and downstream unit operations in an in-line, on-line, or at-line fashion to enable real-time monitoring and control of the process.
Spectroscopy is a powerful tool for monitoring processes because of its fast response time, possible elimination of sample taking, and its tendency to maintain sample integrity. Particularly for bioprocessing, Raman spectroscopy has become attractive for PAT applications given its high molecular specificity and weak water bands, which enable high-quality analysis in aqueous solutions. Raman spectroscopy offers great potential for real-time and in-situ measurement of relevant cell culture CPPs and CQAs.

High-performance liquid chromatography (HPLC) is also a proven tool for CPP/CQA monitoring. Historically, HPLC has been performed in an off-line fashion – a process that can often take days or weeks to complete. By moving the HPLC technology to the manufacturing floor as an on-line PAT tool, bioprocessing scientists now have access to this data in a matter of minutes. In addition, HPLC can be coupled with mass spectrometry (MS) to implement a streamlined workflow for biopharmaceutical analysis, using a multi-attribute method (MAM). MAM allows direct and simultaneous measurement of CQAs, such as amino acid sequence, post-translational modification, glycoprotein structures, sequence variants, and impurities, allowing consolidation of multiple analyses.

In addition to the sensor-based and analytical technologies, automated sampling is a key enabling technology for PAT. Automated sampling systems can take a sample from the process while maintaining its sterility and deliver the sample to a variety of analytical instruments for real-time analysis without the need for human intervention. Such technology can increase the availability of process data while significantly reducing the manual burden of sample acquisition and processing.
What details can you share about your collaboration with Agilent?

Merck has been a key driving force of the industry's evolution to Bioprocessing 4.0. However, Bioprocessing 4.0 requires the convergence of a number of disciplines, including process technologies, automation, and analytics – and expertise in these disciplines is often spread across vendors and departments. To bring the best solutions to biomanufacturers, in the shortest possible time, we felt it was the right time to join forces with an external analytical industry leader. By combining Merck's bioprocess portfolio with Agilent Technologies' advanced analytical products, Merck will be able to offer integrated capabilities for enhanced downstream process monitoring and control, filling an industry gap in downstream PAT.

More specifically, the collaboration aims to implement on-line HPLC on the bioprocessing floor to provide access to real-time insights and process data and facilitate automated process control. As an initial use case, the Agilent 1260 Infinity II Prime Online LC system will be implemented as an on-line PAT tool to monitor aggregate levels after flow-through frontal chromatography using Merck's Eshmuno CP-FT resin. Upon detection of aggregates in the column effluent, automated column switching will be initiated to ensure effective and efficient continuous removal of aggregates.
How does PAT fit in with wider trends in the biopharma industry, such as digitalization?

PAT is a key pillar in digitalization and the adoption of industry 4.0 principles in biopharma as well as for the movement towards the facility of the future. As the biopharmaceutical industry shifts from batch to continuous manufacturing to improve product quality and reduce manufacturing costs, it will need to employ a plant-wide control strategy to manage impurities or other disturbances in the process. Thus, biomanufacturing will pivot to a manufacturing approach centered around digitalization. To support this, real-time data from various PAT tools will be used in the development and validation of first principles and data-driven models for the biopharma manufacturing process, which will increase our understanding of multivariable interactions as well as correlations between various unit operations. These models will ultimately facilitate the design of advanced control algorithms to ensure the production of a consistent and high-quality product.
Receive content, products, events as well as relevant industry updates from The Analytical Scientist and its sponsors.
Merck, "Merck Announces Collaboration with Agilent Technologies to Fill Industry Gap in Process Analytical Technologies for Downstream Processing," (2022). Available at: https://bit.ly/3bktvLP