Fields & Applications
Food, Beverage & Agriculture,
Pharma & Biopharma
What's in The Cannabis Scientist?
The last 12 months have been momentous for the cannabis field– and our mini magazine The Cannabis Scientist has been there to tackle the big issues. Here, we present the people and technology to watch out for in cannabis analysis.
Charlotte Barker |
What's New in Cannabis Analysis?
It's an exciting time for a growing field, with continuing developments in medical research, regulations, and even molecular tracking of cannabis products. Here are some of the analytical angles we have covered in The Cannabis Scientist.
Taking Research to the Streets
Frustrated by restrictions on studying the acute effects of cannabis in the lab, a team from the Institute of Cognitive Science at the University of Colorado Boulder decided to take their lab to the people. Meet the CannaVan – a mobile laboratory that takes the somewhat incongruous form of a Dodge/Mercedes Sprinter van, modified to include a phlebotomy and assessment station.
Cannabis Science: The Next Generation
With market projections for the sale of cannabis at $10billion, and an increasing demand for robust scientific testing, the cannabis industry is looking like an increasingly attractive career choice for young scientists. Tapping into this interest is the Medicinal Plant Chemistry program at Northern Michigan University, which aims to meet the "renewed and enthusiastic interest in medicinal plant chemistry as it relates to the herbal extract market and more recently to the emerging cannabis market"…
In Cannabis We Trust
A survey carried out at the Seattle Cancer Care Alliance discovered that 21 percent of their patients use cannabis to help deal with symptoms of cancer – confirmed with GC/MS analysis of urine. And a quarter of those users believe it helps treat the cancer itself – despite lack of scientific evidence. Steven Pergam, Principal Investigator at Fred Hutchinson Cancer Research Center, tells us about the motivation for the survey, and how it might impact patients (and healthcare practitioners) in the future.
The Problem of Pesticides
As California and other states open up cannabis for recreational use, regulators are clamping down on quality, including strict new standards for pesticide testing. We sat down with four experts to talk about the analytical hurdles that need to be cleared – and the technology required to do it. This is just a taster – read the full discussion at tas.txp.to/tcs/pesticides
Chris Hudalla, Founder and CSO, ProVerde Laboratories, Massachusetts, USA
On the importance of pesticide analysis:
"Pesticide residue analysis is probably one of the most daunting and critical components of testing today. Because there has been a historical lack of regulation, people are using all sorts of pesticides. Plus, even pesticides that are considered safe for ingestion may have a very different safety profile after heating and combustion."
Jingcun Wu, Senior Strategic Scientist, PerkinElmer, Canada
On the analytical challenges in cannabis:
"Because of the diversity of sample matrices and the fact that the sample matrix without analytes is difficult to find, the dilute-and-shoot method is the simplest and most cost-effective approach to reduce matrix effects, although this methodology requires highly sensitive and robust instrumentation."
David Egerton, VP of Technical Services CW Analytical, California, USA
On improving residue analysis:
"The breadth of the pesticides that the California regulations have asked us to detect not only necessitates using two instruments – LC and GC triple quads – but can also create difficulties in designing multi-residue methods. Figuring out a sound chromatographic way to get around the interference created by the cannabinoids would certainly make pesticide analysis – and indeed, many of our other analyses – much easier."
Heather Krug, State Marijuana Laboratory Sciences Program Manager, Colorado Department of Public Health and Environment (CDPHE) Laboratory Services Division, USA
On the future of pesticide testing:
"The biggest challenges from a regulatory perspective are the absence of established tolerance limits for pesticides in cannabis and the lack of any approved registrations of any pesticides specifically allowing use on cannabis – but regulators are working hard to establish appropriate requirements, despite the lack of information available. The key moving forward will be to foster collaborative efforts between testing laboratories, regulators, and researchers to optimize the analytical techniques being used."
Enabling Technology
2017 saw several exciting new analytical tools specifically designed for the cannabis industry. Here's our Top 3.
G908 3-in-1 Cannabis Analyzer, 908 Devices
Leverages "ballistic" GC and high-performance MS to perform three state-required cannabis tests on one multi-column device: residual solvents, terpenes and total potency.
https://908devices.com/products/g908/
Cannabis Analyzer for Potency, Shimadzu
HPLC system to determine levels of 11 cannabinoids, complete with column, mobile phase, certified standards, methods, batches, and reports.
https://www.ssi.shimadzu.com/products/product.cfm?product=hplc_cannabisAnalyzerPotency
Cannabis Breathalyzers, Hound Labs and Cannabix Technologies
Legalization of cannabis has led to fears of a spike in road traffic accidents caused by people driving under the influence of the drug, creating demand for roadside testing. Two labs have THC "breathalyzers" under development; the Cannabix Technologies device is based on high-field asymmetric waveform ion mobility spectrometry (FAIMS), while Hound Labs are keeping their proprietary technology under wraps for now
http://www.cannabixtechnologies.com/
Ones to Watch
We present ten influential cannabis scientists – making waves in analytical chemistry, biomedical science and plant biology. Cast your vote online to help The Cannabis Scientist pick our scientists of the year (tas.txp.to/TCS218/vote).
Pesticide Pioneer: Reggie Gaudino, Steep Hill Labs
As Chief Scientific Officer at one of the best known testing labs in California, Gaudino is a thought leader and long-time advocate for a more scientific approach within the industry (see tas.txp.to/tcs/gaudino). Steep Hill was among the first to speak out about the risk of pesticides in cannabis, and in 2017 highlighted the little-known problem of pesticide contamination in clones (https://landing.steephill.com/cleanclones).
Team Effort: Committee on the Health Effects of Marijuana, National Academies of Sciences, Engineering and Medicine
A panel of sixteen scientists who together published the most comprehensive review yet of the health impacts of cannabis and cannabinoids. The report, which reviewed some 10,000 studies, gained coverage in major news outlets worldwide with its balanced view on the benefits and harms of cannabis, covering everything from treating epilepsy with cannabidiol (CBD), to the dangers of driving under the influence of tetrahydrocannabinol (THC). Read the report at https://www.nap.edu/read/24625/chapter/1.
The Auditor: Susan Audino, A2LA
As a lab assessor for A2LA, Audino ensures that cannabis testing labs are enforcing good laboratory standards. Not content with improving individual labs' performance, she is spearheading efforts by analytical standards-setting nonprofit AOAC International to develop consensus standards for testing across the industry. Read more at tas.txp.to/tcs/audino
Gene Genie: Jessica Kristof, Phylos Bioscience
As Vice President of Research and Development at Phylos Bioscience, Kristof has been instrumental in developing the genetic tests offered by the company. The genetic fingerprints of strains have been harnessed to create the Phylos Galaxy, and most recently the Phylos Certified program. If it takes off, the Certified program will allow researchers, growers, suppliers and consumers to know exactly what strain they are dealing with. Read more on tas.txp.to/tcs/kristof
Crucial Collaborations: Chris Hudalla, ProVerde Laboratories
A long career at instrumentation giant Waters Corporation gave ProVerde founder Hudalla not only a rigorous analytical approach, but a wealth of vendor contacts. ProVerde have collaborated with a string of instrument makers in recent years to develop new methods and technology for cannabis analysis. See The Problem of Pesticides.
Quality Campaigner: Robert Martin, CW Analytical
Martin heads up the Association of Commercial Cannabis Laboratories, a group of 20+ cannabis testing labs who commit to quality standards including integrity, proficiency, reliability and no "dry labbing." Read our interview at tas.txp.to/tcs/martin
Addictive Research: Yasmin Hurd, Icahn School of Medicine at Mount Sinai
Hurd is a Professor of Neuroscience, Psychiatry, and Pharmacology and Systems Therapeutics at the Icahn School of Medicine and Director of the Addiction Institute at Mount Sinai, where her research explores the effects of cannabis in the brain. Her past studies have highlighted the dangers of THC in the developing brain; more recently, she hit the headlines with her work on treating opioid addiction with CBD (tas.txp.to/tcs/opioid).
Testing, Testing: Amanda Rigdon, Emerald Scientific
Formerly with Restek, Rigdon joined Emerald in 2016 as Chief Technology Officer, where she recently oversaw the biggest ever Emerald Test (a bi-annual inter-laboratory comparison and proficiency test organized by the company). The test has now also gained the seal of approval from Colorado regulators to act as a third party provider of proficiency testing in the state.
Persistence Pays: Sue Sisley (MAPS) and Marcel Bonn-Miller (University of Pennsylvania)
After a long road to FDA approval, the researchers treated the first patient in their much-anticipated world-first clinical trial of cannabis for PTSD in February 2017, and have so far recruited 32 of the study's planned 76 participants (http://www.maps.org/research/mmj/marijuana-us).
Lifetime Achievement: Raphael Mechoulam, Weizmann Institute of Science, Israel
Co-discoverer of THC and CBD in the 1960s, Mechoulam went on to uncover the endocannabinoid system. Now 86, the veteran researcher is still active, publishing several recent papers on the effects of cannabinoids in the body, and speaking at conferences worldwide.
Enjoy our FREE content!
Log in or register to gain full unlimited access to all content on the The Analytical Scientist site. It's FREE and always will be!
Login
Or register now - it's free and always will be!
You will benefit from:
Unlimited access to ALL articles
News, interviews & opinions from leading industry experts
Receive print (and PDF) copies of The Analytical Scientist magazine
Register
Or Login via Social Media
By clicking on any of the above social media links, you are agreeing to our Privacy Notice.
About the Author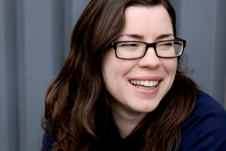 Charlotte Barker