Fields & Applications
Mass Spectrometry,
Technology,
Spectroscopy,
Capillary Electrophoresis,
Micro/Nano-scale,
Clinical
When Great Minds Think Alike
The M908 took the top spot in our 2013 Innovation Awards – "Revolutionary technology; will be an inspiration for new generations," said the judges. Here, four co-founders of 908 Devices describe the perfect storm that led to the creation of the world's first handheld mass spectrometer.
Rich Whitworth |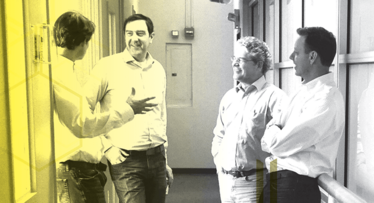 Taming the Perfect Storm
Kevin Knopp, President and CEO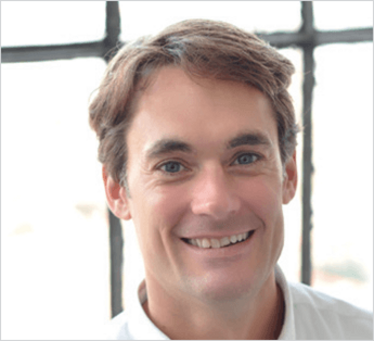 I guess it all began for me with a Masters in Electrical Engineering and a PhD in Optics from the University of Colorado. I was funded by the National Institute of Standards and Technology (NIST) and NASA, which gave me an immediate sense of purpose. It was also a lot of fun and extremely interesting. After my PhD, I moved back to Wilmington, just north of Boston in Massachusetts, and joined a fast-growing telecommunications company as employee number 50 in 1999. We grew very quickly up to 250 people and then sold to Nortel for $1.4 billion at the height of the dot-com bubble. I was thrust into many responsibilities that I wasn't trained to do. And it's fair to say I learnt a great deal riding up – and then back down – that bubble as it was bursting. As Nortel worked to stay afloat during the crash, I knew it was time to move on.
After the bubble burst
Four of us came out of the Nortel experience and founded a company called Ahura Scientific in 2002. Ahura was a fascinating story in itself. We envisaged getting back into telecommunications as we all had optics backgrounds, but the bubble just kept imploding. Our plan was to make the next generation of something that wasn't selling in its current state. It was a pivotal moment for us all.
Fortunately, we found our way into analytical instrumentation. Though we used a lot of the same laser and optical technologies familiar to telecommunications, it was clearly a very different field – especially in terms of how to get to market.
We grew a business in field-portable Raman and FTIR systems for bulk identification of chemicals and ended up selling to Thermo Fisher Scientific in 2010. Thermo is a fantastic company and I actually enjoyed the process of acquisition and integration. It was great to finally have the financial heft of a public company behind us to keep driving along the roadmap of ideas. Thermo was very supportive but also granted us autonomy, which allowed the project to continue to grow.
The start-up itch
I'd been with the Ahura team for about nine years and I felt that it was time to try to get out of my comfort zone again. I needed to keep my life-long learning alive.
After Thermo, I went scouting for interesting new technology. Trace detection was intriguing to me and mass spectrometry was the obvious candidate – the gold standard. It was also obvious that mass spec was a technique only used in labs with highly trained individuals. I noted that trace detection instruments were out there in airports, the military and fire departments, and so on, but none really working that well. The question of whether we could take mass spec into those application areas really piqued my curiosity.
Chris Brown (page 41) and I, along with a few others, started networking and talking with contacts with the vision of sourcing potential mass spec technology. Mike Ramsey was one of the fellows I knew in the space, and we reached out to him very early in the process to discuss our ideas. It turns out Mike thought the high-pressure mass spectrometry (HPMS) technology he had developed at the University of North Carolina (UNC) at Chapel Hill was about ripe for commercialization.
"The perfect storm" really sums it up. Mike had the technology we were looking for, and we had a good deal of commercial experience. Joining forces was only natural.
We had talked to other groups and realized that there was a lot of good stuff out there. However, Mike's HPMS technology was so clearly differentiated that it gave us the edge to create radically different solutions for our point-of-need mission: designing simple tools for end users.
Pulling the team together
We reached out to Mike in 2011 and had things figured out by February 2012. One big advantage was that I'd worked with Mike previously on an unrelated NIH project. Our discussions centered on the status of the technology and what gaps needed to be filled. Some aspects were proven academically, but did we have the right resources to negotiate the path to product with enough agility? We came to the conclusion that we did.
I very much enjoy working with others and pulling together great people. I guess one of my skills is being able to bring together the right characters and getting them to gel together as a functional group. I think that resonated with Mike, who's a very applied professor but also very humble – and a great guy to work with.
So right out of the blocks we had highly differentiated technology and a lot of room for innovation. The big challenge? We had to ensure that we steered our ship through the perfect storm in a financially-viable direction. We've all had commercial responsibilities but originally come from technical backgrounds. Collectively, the team at 908 Devices has been mature enough to stay focused on our original mission.
Our aim is to create products that answer particular questions very close to the person who needs that answer. Traditionally, mass spectrometry operates in a core lab and users submit samples; that holds true in forensics applications or in biopharma research. To the contrary, our first product – M908 – is battery powered, handheld and rugged for its particular point-of-need application in the safety and security industry. The "M" stands for multi: multi-threat and multi-phase, incidentally.
Staying ahead of the curve
Mass spectrometers traditionally rely on an extreme vacuum and the pumps required set limits on cost structure and reliability. Removing the constraints of that extreme vacuum requirement clearly sets us apart; however, on top of that we bring a great deal of expertise on the chemometrics front, which essentially means that we can get the best out of a cool box without shackling the user with complexity. I would say we have a great head start in a new market – but that doesn't stop us looking in the rearview mirror – or looking down the road.
The M908 is our flagship and we're very focused on serving the safety and security market. There's a great deal of opportunity in that space and, of course, we want continued success for M908. I guess to the outsider, we could be considered a "one-product company" at this early stage; however, we consider HPMS very much a platform technology. Every day, we're working towards building the platform out into other markets with new purpose-built instruments. We work closely with great collaborators and have a great group of advisors, who span everything from life sciences to the military, to ensure that we fully understand the customer and the question being asked. Right now, we're working with Schlumberger in the oil and gas discovery field, and have several other interesting applications lined up.
We recognize that in certain applied markets coupling HPMS with gas separations could be very interesting, and in the life sciences liquid-phase separations will undoubtedly expand the reach of technology. Mike was the Science Founder of Caliper Life Sciences and has an in-depth knowledge of microfluidics and separations; he continues to innovate in those areas at UNC, and we're working closely with him on that.
Rapid evolution is occurring in the clinical diagnostics space with mass spec, and we're also keeping a very close eye on that. The big instrument companies are working aggressively towards solutions; generally, they're starting with existing lab solutions and packaging them for regulatory approval. I believe that evolution will help paint the roadmap for specific tests that our technology could serve. There's a lot of discovery work in metabolomics today – assays and diagnostics are starting to follow behind. As we transition away from needing to measure everything at diverse concentration ranges towards biomarkers that are very well defined, HPMS technology starts to look very interesting.
We've already made a lot of technological progress, but we're really only at the start of our journey. The only thing set in stone is that the future will be exciting.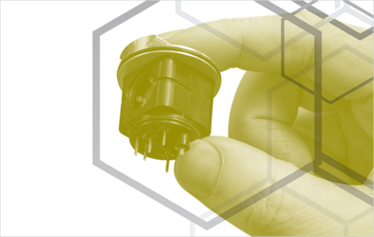 Finding the "Secret Sauce"
Mike Ramsey, Science Founder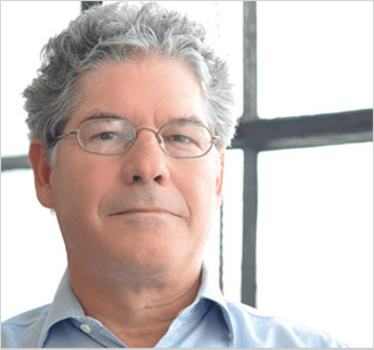 I guess you could say my career in science was an unexpected one. I grew up on a farm in Ohio and I wasn't terribly motivated from an academic point of view in the beginning. I went to a rural high school where I took a two-year course in chemistry. The teacher was good and I seemed to have an aptitude for it. Nevertheless, after high school I wasn't even sure if wanted to go to college. I decided to give it a try and started to get really motivated. In my last semester, my professor said, "Gee – someone like you really ought to be going to graduate school."
And so... here I am!
Why science? Well, I'm naturally curious and have a good memory – mostly. I've never been one to spend hours with my nose in a book and I didn't like writing either, so that ruled out wordy subjects like History and English. I am fairly reserved, so getting up in a class to perform was not a good experience for me, which ruled out much of the arts. Sometimes the subject chooses you. Somewhat ironically, it now seems that all I do is speak at conferences and write papers.
All things great and small
It's interesting that most of the senior team at 908 Devices share roots in optical spectroscopy. I was focused on laser spectroscopy in the early part of my career, leaving graduate school for Oakridge National Laboratory. We covered some interesting ground, though we were not very visible back then. One project that put us on the map was the microfabrication of the fluidic structures for capillary electrophoresis. That really kicked off the theme of research that I continue to this day at UNC: using microfabrication strategies to build devices for the acquisition of chemical and biochemical information.
Once we got into microfluidic devices, we suddenly attracted a lot of attention! There was a lot of commercial interest, and we filed some seminal patents in microfluidics, which led to the founding of Caliper Technologies, later Caliper Life Sciences. Our value proposition for the early microfluidics work was the ability to perform faster, more robust measurements at lower cost, using miniaturized laboratory tools rather than engineered electrode-based sensors.
Honey, I shrunk the ion trap
Given our early successes in microfluidics, we started appraising other analytical tools that could be miniaturized. Mass spectrometry is such a chemically information rich tool that it simply could not be ignored. Looking at the different ion traps and mass analyzers out there, it appeared that the physics scaled very nicely. So in the mid-1990s we set to work on a miniaturized mass analyzer. I wouldn't say we had a full appreciation of how to operate these devices at higher pressures back then. We had a post-doc who did some experiments at pressures over 100 millitorrs ¬– and got some pretty interesting spectra; he didn't even realize that you weren't supposed to operate an electron multiplier at such high pressures. In any case, those early experiments provided the initial spark of inspiration. We also published a theoretical paper on the resolving power of mass spectrometry that had some big hints as to its ability to perform at much higher pressures.
Interest in small, portable mass spectrometers has been around for well over three decades. Some might find it surprising that even though my basic training is not in mass spectrometry, my team was the first to figure out that if you can't make the pumps smaller, you need to operate at higher pressures. Making that leap is a paradigm shift in mass spectrometry – I'm not sure that we as a community understand yet how powerful it is.
Time for another start up?
I gained some experience of start-ups with Caliper and that went pretty well, so in 2003, I first set about commercializing the microscale ion trap. I was already connected with some venture capitalists, but the project never got off the ground.
Interestingly enough, Kevin and I first met during a medical diagnostics project when he was at Ahura. We had won some hefty and well-funded projects from the Department of Defense and, at that time, I had put aside thoughts of commercialization. I figured we would take the technology as far as we could with the funding we had.
In 2011, I received calls from two venture capitalist groups wanting to discuss high-pressure mass spectrometry in the same week. On one call, Kevin was helping with due diligence and that's really when our discussions began. A few of the key people Kevin had in mind had already worked together successfully at one time or another, which lubricated the whole process. Analytical people don't like unknown quantities.
Full steam ahead
It really was the perfect storm. We'd done a decade's worth of research on the technology to make it engineering ready, which was a great starting point. But the impressive speed with which the original research and theory has been turned into a product really highlights the high quality of the team that Kevin pulled together. They are extremely talented and work very well together; we went through two years' of milestones without a single one being missed. That's incredible for a start up.
The M908 is the world's first handheld mass spectrometer. Where do we go now? Well, I think the applications for that basic technology are immense, stretching well beyond security and into the environment, and even clinical diagnostics. The miniature ion traps at UNC have been able to demonstrate sub-AMU resolution at 1 Torr of air. It was a big breakthrough for us, and the new capability opens up a lot of other possibilities.
I have a slightly different mindset than some of my academic colleagues. Analytical science is an applied field and I feel that the projects we work on should have enough societal impact that they lead to technologies that people need or want. I don't run research in my group unless I have a vision for how that could eventually match some unmet need.
I also have some deep-rooted interest in generating patents. I don't really know where that comes from, but I don't want to just publish papers. The work we do should be novel and impactful enough to lead to patents. I'm already working on my next start-ups...
Innovating Over Hurdles
Chris Brown, VP and CTO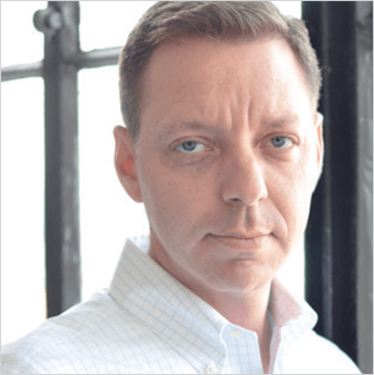 I joined 908 Devices from Apple, where I was a platform architect, leading investigations into future-generation hardware and software technologies – what that really means is that I was working on some strange and wonderful strategic technologies that may be many years down the road.
Of course, there's a back-story. In my graduate school days at Dalhousie University, I focused on applying multivariate statistical and chemometric methods, as well as artificial intelligence techniques to a range of technologies, including mass spectrometry and chromatography. We had two main goals: i) to automate technology in a way that facilitated use by a non-expert, ii) to deliver results in a way that met end user need. In many ways, those objectives have not changed much at all over the years.
After graduate school, I left academia and joined a company called InLight Solutions, which was developing clinical, in-vivo, and non-invasive biodiagnostics across a range of imaging and spectroscopic modalities. I was there for about six years in a number of leadership roles before joining Ahura Scientific in 2004, where I met Kevin. At Ahura, I put together a lot of the embedded software and algorithms that enabled simple push button systems. I saw Ahura Scientific grow from a few people to 150, at which point the wheels were nicely turning and the company had become a different beast. When Ahura was finally acquired by Thermo Fisher, I was in charge of product development and engineering.
A bite of the Apple
I had a desire to try something new and Apple came calling with an interesting proposal for a strategic role. I wasn't too sure what I would find when I joined, but it more than met my expectations. It was really diverse work, and I like being pushed out of my comfort zone technology wise. Apple is very focused on prototyping – "try it and show me" – and on practical applications of technology. It was fast and lean, which is how I love to work myself. It was also fascinating from an operations standpoint; watching how a company of that scale manages to transition very early-phase development into product pipeline and then into production was very insightful.
In many ways, Apple functions like a very successful small company. They are both very focused on their "user mission". And they're not dissuaded by bumps in the road on the technology side. For a company to survive, it's got to run through or around those issues.
It's fair to say I didn't expect to stay at a big company for life. I love the fast pace of start-ups too much. I like watching a company succeed and grow from scratch. Kevin and I had kept in touch, and we had been bouncing ideas back and forth for a while. Previously, we had discussed how miniature mass spectrometry was undiscovered country despite various attempts and commentary. Mike Ramsey's approach was highly differentiated and clearly amenable to an entirely different stratosphere of miniaturization, cost and reliability. It provided a light bulb moment that started more serious discussions about a new company.
There was no doubt in our mind that there was going to be a market – and that's a huge advantage for a start up. An amusing road trip with the founding team pretty much confirmed our hypothesis and we were off. This was the first time we were all together in one place and concepts soon became realities. Michael Jobin, our mechanical expert, began looking at industrial design possibilities and pondering component size requirements. Andy Bartfay, our electronics talent studied the drivers and power requirements to make this thing work. While our software guru, Steve Araiza, checked out whether we could fit all the needed processing and control into the box. And Scott Miller, our chemist and analytical expert, studied existing performance.
At that stage it was just a hope, a dream and a twinkle in the eye, but the level of enthusiasm was high.
We were able to avoid several common pitfalls before they even appeared, which not only reduced the risk but also reduced our time to market.
Core innovation
The microscale ion trap technology that Mike had done so much work on is absolutely critical to the 908 Devices' platform. But to make a mass spectrometer, you also need ionization, electronics and detection. It's great to have the core technology, but if you can't find solutions to support it, you're dead in the water.
We quickly found that to make the technology work at high pressures in air, we would need an ionizer that could survive under those conditions. Furthermore, a conventional electron multiplier won't survive at high pressures either, so we had to focus heavily on a detector that could give the required sensitivity in a small footprint and in an unusual environment. Innovating our way out of those challenges gave us the "compact core".
A mass spectrometer also requires extremely complex drive electronics. Driving RF voltages of 1000V into these tiny traps at very low power is another trick in itself. In the beginning, we had an RF supply and inductor that was about the size of a shoebox – which is bigger than we planned the entire M908 product to be. That particular problem required some serious head scratching and a lot of sweat and tears. We ended up with something about the size of a matchbook.
Essentially, we were creating the market for a handheld mass spectrometer, so many of the components that we wanted to use simply didn't exist. We thought we might be able to at least find a pump – but at our power budget, footprint, reliability requirements and flow rate, we hit another dead end as far as external providers were concerned. It was another "Oh my Lord" moment. In that case, we didn't have any internal experience – so we found someone who did and built our own; another major hurdle overcome.
We were very fortunate to have our experience from the years at Ahura. We were able to avoid several common pitfalls before they even appeared, which not only reduced the risk but also reduced our time to market. The team already knew the constraints of working on handheld systems, and through that, they had a deep appreciation for how important the entire product was rather than being completely absorbed by their piece of the pie.
Crafting uniqueness
When I think about the critical components in the system that have an impact on size, weight, power and performance, it's clear that without just one of them, there would be no handheld mass spectrometer. We have an entirely new miniature vacuum pump, a unique detector and transduction system, the ionizer is novel – and that's before we get to the ion trap itself, which has also evolved significantly over the last two years.
The most exciting thing about embarking on this sort of endeavor is that journey into the unknown. The application space for HPMS is undiscovered country. Every week it seems that either one of the engineers or an application scientist learns something new and surprising about what we can achieve. We're constantly uncovering new capability, and that's very exciting from an engineering and scientific point of view.
It's also very encouraging in a business sense – it provides us with a very positive product pipeline. In the coming years, we know we will be rolling out advances that are maturing today.
Delivering the Dream
Chris Petty, VP Business Development and Marketing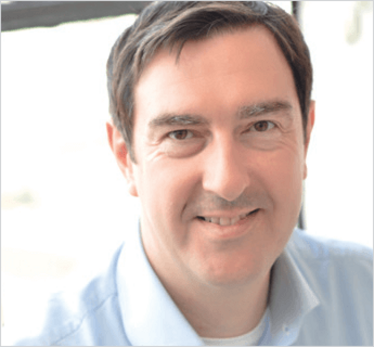 Unlike my colleagues, I'm somewhat new to the startup adventure. I received my PhD in chemistry from Southampton University in the UK and focused on optical technologies and spectroscopy in the chemical analysis field. It turned out to be a wonderful grounding; it was a very large and applied group, and I was working mostly on the instrumentation, surrounded by a bunch of chemists who were doing everything from polymers to explosives to analyzing diamonds. I got a real taste for how broadly technology can be deployed.
I moved to the US to start a new job with Nicolet Instruments the day after my thesis defense and started working on Raman and FTIR technology in Madison, Wisconsin. Thermo Fisher Scientific bought the company in 1992, which is where I spent the next 20 years contributing in technical roles, product management and product development. I quickly progressed into General Management where I focused on growth strategy and implementation; finding and understanding successful, innovative startups and running several of those businesses post acquisition.
The penny drops
For most of my career I was involved with large, flexible, relatively complex instrumentation, so it was an eye-opening moment for me when we acquired NanoDrop and I had the opportunity to run that business. NanoDrop made dedicated bench top instruments that perform straightforward but very specific tasks, such as DNA and RNA quantification. They are very simple devices and don't demand that you know anything about spectroscopy – in fact, many users were not aware they were even doing spectroscopy. Most surprisingly, they were being deployed in the life science space, where all labs already have UV-Vis capability. The difference? NanoDrop applied the technology in a different way. In fact, NanoDrop had managed to do something that I had always been very interested in: it put the measurement tool directly in the hands of the person searching for the answer.
I first worked with Kevin during the Ahura Scientific acquisition – I was the integration manager at Thermo – and my experience with Ahura echoed my reaction to the NanoDrop business. But this time the person looking for the answer might not even be in a lab, so the devices needed to be robust and portable in addition to being simple.
I loved my career at Thermo Fisher Scientific. It's a great company and I credit a lot of my professional growth to the management there. Once I started working with these smaller high-growth businesses I realized I was very much attracted to the entrepreneurial spirit and the speed with which people moved. To be part of the team founding 908 Devices was too good to pass up.
On my last day at Thermo I was responsible for a team of 175 people. In contrast, on my first day at 908 Devices I was building Ikea furniture - and it's been a wonderful experience ever since!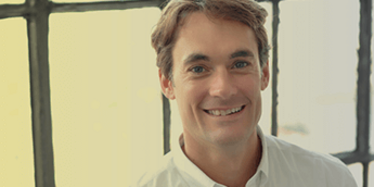 The Mindset Today
Kevin Knopp
This isn't just a story of a start-up or technology breakthrough. It's about making things simpler. Making things that help people do their jobs better. Finding new ways to democratize technology and put it in the hands of anyone. As you can see, the leadership team shares a great sense of passion for making a difference. And our approach is simple: understand the needs of your customers and engineer tools that meet those unmet needs.
Since opening the doors of 908 Devices two years ago a lot has transpired. Our flagship product, M908, launched in March 2014 and was well received by the US safety and security market. Our HPMS technology platform has performed well under rigorous testing and is being further developed for expansion into applications for life sciences, energy, oil & gas and beyond. We have also been honored to win several awards for innovation in technology development and product design.
The success we've seen with M908 and interest in HPMS devices has also fueled further growth of our company. The team has increased from its seven initial founders in 2012 to 30+ employees today with an expected 50 percent increase in 2015. In August 2014, we expanded our office from a 7,000 square-foot R&D space into a 16,000 square-foot full-scale production facility. This new facility allows us to create new concepts, prototypes, and manufacture products in-house, all under one roof – and will enable us to stay actively involved in every stage of development, design verification and manufacturing quality.
We are very proud of how far we've come, but realize this is just the beginning. In the years to come we will hone the capabilities of our HPMS platform even further – and we couldn't be more excited about the possibilities.
Checking all the boxes
It's not rocket science to suggest, "wouldn't it be great if this was smaller or more robust". I've learnt that for a successful solution there is a list of boxes that you have to check; it's not enough to be good at just one. Nowadays there are often new developments in technology with a small footprint – but if it's not also robust and simple to use, it makes portability point moot.
We have a fantastic team at 908 Devices and we are all of a similar mindset – so I was confident we could check all the boxes. However, I've been surprised at how smooth the process has been. That's not to say there haven't been challenges. As Chris notes, there were a number of technical issues that we ran into. Many we could not have expected.
Our plan was to launch our first product in two years, and that's what we did; however, to develop so much from scratch is still quite remarkable to me. What's clear is that the right resources are more important than having a lot of resources. Being able to innovate around or over bumps in the road is a testimony to the quality and experience of the team.
From concept to product to platform
We've had the real benefit of working with great partners in the safety and security space right from the beginning of product development. The honest feedback received about what worked – and what didn't – allowed us to launch a well road-tested product. We've already been through various iterations, correcting design assumptions as we went. A great example is the seemingly innocuous shoulder strap, which we thought was wonderful. The first time we used it with a HazMat team, they couldn't get the strap over their 'space suits'. It's only one example, but it reflects how the details are important in creating a product that is both simple and usable.
M908 is our first product, but there are many exciting developments on the horizon. We're collaborating with other excellent partners, such as Schlumberger in the oil and gas space, where there are clear applications at the point of need. Oil and gas or environmental samples can be collected in inhospitable places, so if we can provide measurements in the field, there's a world of opportunity.
There will be other advancements in a number of different directions – though I'm not at liberty to say exactly when. We will certainly be expanding the capabilities of the M908 to include new target compounds, for example. And the concept of a wearable mass spectrometer may not be too far down the line. We are expanding quickly, and have just moved into a new facility that allows us to scale up our manufacturing capability. All in all, these are very exciting times.
Anything new brings out reservations. With our novel approach to mass spectrometry, there are those people who hear the phrase "mass spec" and are immediately frightened by it, because it conjures up visions of an inaccessible technique. On the other hand, there are those with very deep scientific knowledge of mass spectrometry who tend to react with complete disbelief. Either way, it's completely understandable. The answer to reservations on both sides has been to put the device into people's hands. We also strive to be honest about
what we can do; we are not claiming to compete with laboratory-based research mass spectrometers, rather we are offering mass spectrometry in entirely new applications. Scientific Officers in the safety and security space are naturally skeptical. When asked if our two-kilogram device can be trusted for a soldier to detect a chemical weapon release, there is a lot riding on the answer. It is therefore really satisfying when we are able to assure skeptics of our product's capabilities.
The level of scrutiny we were placed under for our first product launch is priceless as we move forward. Do life science laboratories need something that has been tested to military grade standards for reliability and robustness? Perhaps not – but it's a very good place to start.
Receive content, products, events as well as relevant industry updates from The Analytical Scientist and its sponsors.