Techniques & Tools
Thin Layer Chromatography
A Barrier to Learning
For a young researcher, restrictions were stifling, but we made best use of the resources we had.
Andras Guttman |
In the early 1980s, I worked at the Semmelweis University Medical School in Budapest, Hungary as a Research Scientist and Assistant Professor in the Department of Pharmacodynamics. My projects included the development and application of combined and multidimensional bioanalytical techniques to drug metabolism research, for the study of urinary and serum metabolic pathways of new potential antidepressants in rats, dogs and humans. I also taught bioanalytical and chemistry classes and supervised student laboratories.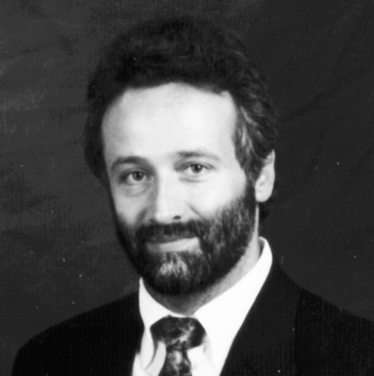 Separation science certainly thrived in Hungary, but it was not easy to work in that period. Instruments were mostly manufactured within the Eastern Bloc countries, and much less efficient than Western counterparts. As a result, we mostly used cheap techniques, such as polyacrylamide gel electrophoresis and thin-layer chromatography.
Our professors and supervisors were from the pre-communist era; truly inspirational people who tried to get by within the system and concentrate on theoretical work, which did not require state-of-the-art instrumentation or consumable support. Interestingly, funding was not a problem, as all labs had defined budgets irrelevant of the results they produced, as with everything else in the socialist system. In my department, political issues were never mentioned, and it was never suggested that we become a member of the party for advancement or any other reason.
Separation science certainly thrived in Hungary, but it was not easy to work in that period.
We knew about scientific advances from the West, but literature was never up-to-date, as journals arrived two to three months after publication. We published mainly in journals within the Warsaw Pact countries. I was a very young researcher at that time, so did not even dream about publishing in a Western scientific journal. On occasion, we were able to pick the brains of researchers who returned from fellowships in the West – though many chose to remain overseas illegally.
I left Hungary in 1987, having secured a two-year postdoctoral position at Northeastern University in Boston. By the time I was supposed to return in 1989, revolution had swept aside the Iron Curtain. Not only did that mean I could stay in the West, but also that I need not fear criminal charges for leaving the country without a permit nor face being banned from Hungary for decades – common practice during the communist era.
András Guttman, Lendulet professor of Translational Glycomics, is the head of the Horváth Csaba Memorial Institute of Bioanalytical Research in Debrecen, Hungary, and also leads application efforts at SCIEX (Brea, CA, USA). His work is focused on capillary electrophoresis and CESI-MS based glycomics and glycoproteomics analysis of biomedical and biopharmaceutical interests. He is an author or coauthor on close to 300 scientific publications and holds 23 patents. He is a member of the Hungarian Academy of Sciences, on the board of several international organizations, serves as editorial board member for a dozen scientific journals and has been recognized by numerous awards including the Analytical Chemistry Award of the Hungarian Chemical Society (2000), named as Fulbright Scholar (2012), received the CASSS CE Pharm Award (2013), the Arany Janos medal of the Hungarian Academy of Sciences, the Pro Scientia award of the University of Pannonia and the Dennis Gabor Award of the Novofer Foundation in 2014.
Receive content, products, events as well as relevant industry updates from The Analytical Scientist and its sponsors.