Techniques & Tools
Clinical,
Business,
Mass Spectrometry
Acoustic Mass Spec and Atomic Absorption
Business in brief: what's going on in analytical science?
Joanna Cummings |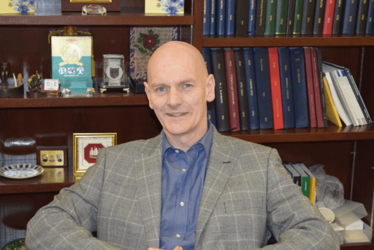 Products and launches
Analytica 2018 saw the presentation of various new technologies, including:
Analytik Jena's new Atomic Absorption Spectrometer. (Read More)
Microsaic Systems' latest chip-based mass spectrometer, designed for point-of-need analysis. (Read More)
SCIEX' Citrine™ MS/MS, which aims to improve on sensitivity and throughput in clinical diagnostics labs. (Read More)
Collaborations and acquisitions
Company and people updates
Central Europe's first genomics center will open later in 2018. Based at the Uzhgorod National University, Ukraine, it will be supported by the Beijing Genomics Institute, China. (Read More)
Brandon Ruotolo and Kristina Hakansson, from the University of Michigan, are the latest scientists to receive Agilent's Thought Leader Award for their work on protein complexes using mass spectrometry. (Read More)
Chris Elliott (pictured), Faculty Pro-Vice Chancellor and Founder of the Institute for Global Food Security, Queen's University Belfast, Northern Ireland, was presented with the Theophilus Redwood Award at Spring SciX last month. The award is given annually to a "leading analytical scientist who is also an outstanding communicator." (Read More)
Read our interview with Chris Elliott at: tas.txp.to/0118/ELLIOTT
Receive content, products, events as well as relevant industry updates from The Analytical Scientist and its sponsors.