Techniques & Tools
Spectroscopy,
Environmental
Bacterial Biofilm Banks EAP Poster Prize
Meet Emerging Analytical Professionals 2022 poster winner Sam Walker
James Strachan | | 3 min read | Interview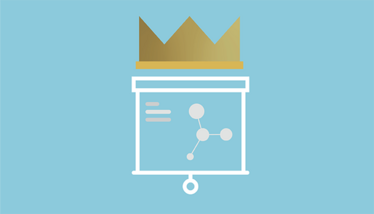 In May 2022, the Emerging Analytical Professionals (EAP) conference returned to Kettering Park Hotel and Spa, UK, after a two-year hiatus due to COVID-19. The Analytical Scientistregularly supports this conference through the donation of a "Best Poster" prize – and 2022 was no exception! Here, we speak to Sam Walker, PhD student at the University of Strathclyde, about her winning poster presentation, her research, and her experience at EAP2022.
Tell us a bit about yourself…

I come from Durham in the northeast of England. I was interested in the intersection of biology and chemistry, so I studied biochemistry at the University of Edinburgh for my Bachelor's degree, with a year abroad at the University of Sydney. That's where I became intrigued by the relationship between protein structure and function, which evolved in my honors year into how analytical methods, such as spectroscopy, can be useful in biology.
I'm currently doing a PhD joint between the University of Strathclyde (where I'm based in Glasgow) and the University of Edinburgh at OPTIMA, the EPSRC and MRC Centre for Doctoral Training in optical medical imaging. In addition to medical imaging, I chose this program because of its business courses, which encourage an understanding of bench-to-bedside research translation, helping me put my research into a big-picture context.
What is your research focus?

My PhD project centers on antimicrobial resistance, often called the "silent pandemic." It's a really important issue because antibiotics feed into many aspects of medicine. They enable chemotherapy, protect patients after surgery, and even allow us to treat – and eventually overcome – the deadliest recorded pandemic, the Black Death. I started my PhD investigating gold nanoparticles as a drug delivery system for the antimicrobial peptide LL-37, hoping to create an alternative to currently available antibiotics. Antimicrobial peptides are attractive due to their low propensity to provoke resistance in bacteria through their nonspecific mechanisms.
Now, I'm researching how Raman spectroscopy and stimulated Raman scattering (SRS) microscopy, coupled with chemometrics, can be used in bacterial biofilm research. Biofilms are 10- to 1,000-fold more resistant to antibiotics than planktonic bacteria, but are difficult to investigate due to their tendency to encase themselves in a matrix of biological molecules such as proteins, saccharides, and DNA.
Raman spectroscopy and SRS are nondestructive and provide chemical and structural information on biological samples. We showed that a biofilm lifecycle could be imaged label-free with these techniques. We then applied this to understand how sub-inhibitory antimicrobial concentrations affect biofilm progression and could function if used preventatively in those susceptible to biofilm infections.
How did you find the poster session?

I've enjoyed attending conferences during my PhD, particularly EAP. This is my second time attending the conference and I returned because it was friendly and had a focus on career and networking alongside science. This was evident throughout the conference and at the poster presentations, where I had conversations about my current work and my future career. I appreciated the opportunity that the poster presentation provided me with because I'm finishing my PhD soon, so I'm thinking a lot about what's next! I enjoy poster sessions in general because making a poster is an artistic process and the presentation is an interactive way to discuss research with others in the field. Winning the prize was amazing and the cherry on top of an already wonderful weekend!

The Analytical Science Networks' next event, EAP2023: The Art of Analysis, will take place on May 12–14, 2023, at Aztec Hotel and Spa, Bristol, UK. More information and registration will be provided on their website from November 2022.
Receive content, products, events as well as relevant industry updates from The Analytical Scientist and its sponsors.