Techniques & Tools
Technology
Bad Breathalyzer
A start-up company delivers breath analysis technology to an eager consumer market
Stephanie Sutton |
After being at an after-work cocktail hour with co-workers, Charles Michael Yim suddenly realized that a smartphone bio-sensor attachment that could provide guidance about current blood alcohol concentration (BAC) level (as well as advice on how to get home) would be mighty useful. The idea led to the founding of the company – Breathometer – and the launch of commercial devices that bring breath analysis applications to consumers.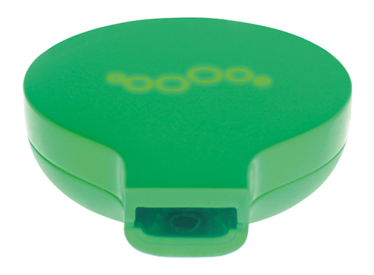 Now, following the launch of two devices for analyzing BAC levels, the company has turned its attention to a new application – a platform that can address "breath quality" and hydration levels. Users will apparently hold the new device to their mouths while an electro-chemical fuel cell sensor detects volatile sulfur compounds (VSCs) at part-per-billion concentrations. The data is sent wirelessly to a smartphone app, which displays the information. If all goes to plan, 'Mint' – the company's third device – will be launched in the summer of 2015.
"Rather than sampling from the lungs (as with our ethanol-detection products) Mint samples air from within the oral cavity. VSCs can be elevated by certain foods and beverages you consume, and may also indicate gum disease and tooth decay. In all cases, elevated VSCs can reduce breath quality. Specifically, the sensor measures hydrogen sulfide, methyl mercapthan and hydrogen disulfide levels," says Yim.
Yim's story once again highlights the commercial potential for simple analytical applications that cater to a technology-obsessed consumer market (myvessyl.com is another slick example). Investors have sensed a killing: Yim received funding for the breathometer technology via the US reality television series "Shark Tank" which gives entrepreneurs the opportunity to pitch ideas. Notably, all five investors on the show bought into the breath analysis concept back in September 2013.
"Using human breath to detect biomarkers is an exciting opportunity for developers of consumer devices. Driving adoption of breath-based analysis products will be largely based on the type of actionable information that can be presented," says Yim, adding that the company is looking to launch into more application areas in the future.
Receive content, products, events as well as relevant industry updates from The Analytical Scientist and its sponsors.