Techniques & Tools
Spectroscopy,
Pharma & Biopharma,
Preparative/Process Chromatography
Sulaf Assi is a lecturer in forensic sciences at the Faculty of Science and Technology at Bournemouth University, UK. With an extensive background in pharmaceutical analysis, she brings her knowledge and skills to bear on instructing the forensic investigators of tomorrow in the use of handheld vibrational spectroscopy, Raman, near-infrared and infrared. Assi is also involved in the research of different aspects of forensic sciences: counterfeit products (medicines, cosmetics, tobacco and alcohol), drug abuse and misuse, novel psychoactive substances, analytical (chromatographic and spectroscopic) techniques, handheld instruments and multivariate data analysis.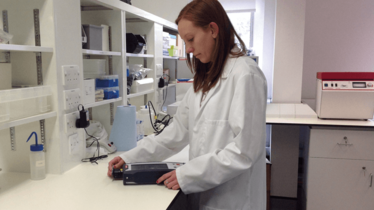 "Handheld spectroscopy is excellent for counterfeit medicine analysis. It is simple, non-destructive and quick. Being fully portable, you have no trailing cables and you can generally get around four hours out of a single charge of the on-board battery. This is important particularly when you are analyzing samples taken from street markets, for example. You do not want to destroy them, as the counterfeits are evidence. You can take the instruments to precisely where you need to be," says Assi.
"Admittedly, you do need to do a lot of chemometrics; building spectral libraries, particularly for counterfeit medicines is challenging. So far, we have about 300 examples we have taken from the world market – and then you have to optimize your algorithms – both linear and probability-based algorithms – according to the sample you are analyzing."
Assi says that Viagra and Valium (benzodiazepine) are among the most counterfeited medicines on the world's black market. However, counterfeiting could still be encountered with any medicine class and any formulation type. The World Health Organization (WHO) typically defines counterfeit drugs as those that contain no active pharmaceutical ingredient (API), low/excess API, no API or even fake packaging.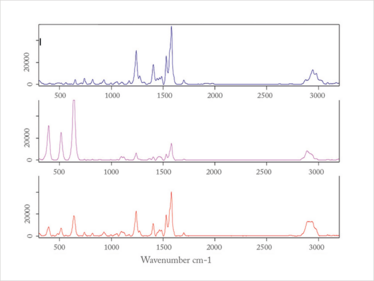 "We found one particular Viagra tablet where the concentration of sildenafil citrate was much higher than the authentic medicines. I could tell all of this using the handheld Raman spectroscopy. By correlating the tablet's spectra to the sildenafil citrate spectrum in the library, I could see that the counterfeit had more peaks corresponding to the high sildenafil citrate concentration. Likewise, I could tell that these counterfeit tablets had a thin coating which was clear when correlating their spectra to the spectrum of titanium dioxide (a main ingredient in the coating of Viagra tablets)," says Assi.
"I currently use a handheld Raman spectrometer (Bruker Bravo) that subtracts the fluorescence you get with both thick and thin tablet coatings. The spectral resolution is very good and the range extends to around 3200 cm-1, which is critical. When dealing with counterfeit medicines, everything counts – every peak is an important characteristic and can indicate something important."
In chromatography, analytical scientists may focus on a single peak of interest and disregard the rest, but with spectral analysis of a counterfeit product the whole spectrum is a signature of the material.
Assi uses the handheld instrument in both the laboratories and onsite. She teaches second year forensic science students, supporting another lecturer's unit. She also makes use of the technology with Master's degree students studying crime scene management and forensic science.
"Students get trained as forensic investigators and on the Master's course they have to take part in a simulation exercise at Bournemouth airport where they investigate suspicious powders and fibers found on board an airplane. We also offer three-year forensic science, forensic investigation and forensic biology courses where students have placements throughout. They also get a final project, with many of them choosing to use Raman and/or infrared spectroscopy. For example, a year one student has been comparing Raman with infrared to optimize our cosmetic library and another used Raman for detecting herbal sleep remedies in alcoholic beverages used as date rape drugs," says Assi.
Receive content, products, events as well as relevant industry updates from The Analytical Scientist and its sponsors.