Techniques & Tools
Spectroscopy
Data Visualization & Infographics
The aim of Play to Cure: Genes in Space is to collect Element Alpha, a mist-like substance that can be traded for ship upgrades.
Data Visualization & Infographics
Supported by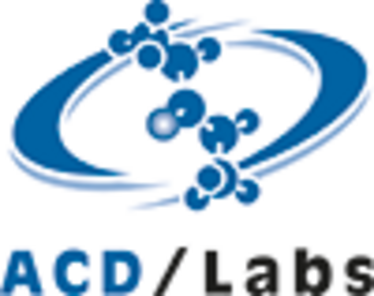 Drive Time
Submitted by the Desert Research Institute, USA
The DRIVE6 Virtual Reality Laboratory is a cube enclosure with 3-meter sides that uses advanced visual and interactive technologies for training, collaboration and decision support at the Desert Research Institute's (DRI) Applied Innovation Center for Advanced Analytics. Here, students experience DRIVE6 with famed explorer Albert Lin at the 2014 DRI Nevada Medal event – an annual celebration designed to engage students and the public in the world of science and engineering.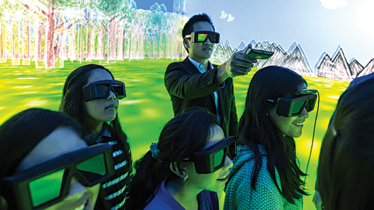 Aluminum Nanoclusters
Submitted by Sharon Betterton, Oregon State University, USA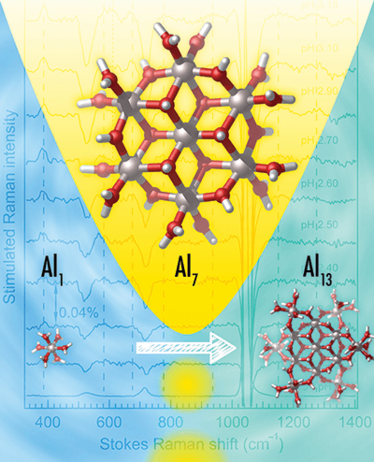 By combining pH-dependent electrolytic synthesis, computational chemistry, and femtosecond stimulated Raman spectroscopy that extends into the low-frequency region, we discovered an intermediate Al7 nanocluster that is an intermediate species in a three-stage Al1→Al13 reaction. Al7 serves as a core for stabilization and further condensation to Al13, which is a solution precursor to Al2O3 thin films.
DNA Data in Space
Submitted by Cancer Research UK
The aim of Play to Cure: Genes in Space is to collect Element Alpha, a mist-like substance that can be traded for ship upgrades. It actually represents DNA data, and by collecting it, players are locating genetic variations that may lead to cancer for our scientists.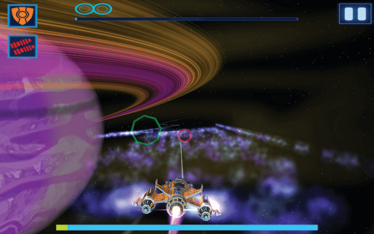 Molecular Movies
Submitted by Chong Fang, Oregon State University, USA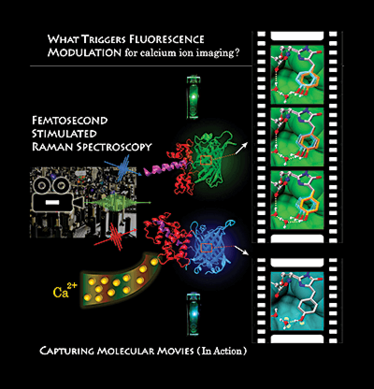 Molecular "movies" of a biosensor called GEM-GECO1 captured by femtosecond stimulated Raman spectroscopy (FSRS). Sequential ultrafast laser pulses unlock the mechanism of the biosensor, which emits green without calcium (Ca2+) but blue with Ca2+. The film reel shows vivid structural snapshots of the embedded chromophore that changes dramatically upon Ca2+ binding.
Lipid Map
Submitted by Jody May and John McLean, Vanderbilt University, USA
Visualizing a multidimensional chemical analysis of lipids. Far left: A 2D ion mobility-mass spectrum of a mixture of five lipid classes. The mass spectrum is contained on the x-axis, the ion mobility spectrum on the y-axis, with the heat map corresponding to the relative ion abundance. Middle: Peak features corresponding to singly-charged ions are extracted and projected in a 3D cubic space consisting of mass, collision cross section, and mass defect. Far right: Information can be extracted from the 2D data projections to differentiate the individual lipid classes based on differences in relative size or mass defect.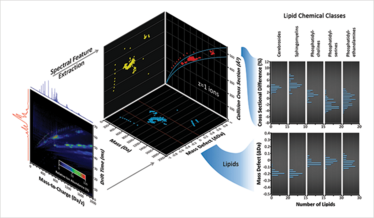 We Love Faster BCARS
Submitted by Charles Camp and Marcus Cicerone, Material Measurement Laboratory, National Institute of Standards and Technology (NIST), USA
A form of broadband, coherent anti-Stokes Raman scattering (BCARS) developed at NIST delivers signals that are 10,000 times stronger than spontaneous Raman scattering and 100 times stronger than comparable coherent Raman instruments.
Pictured are false-color images (200 µm across) of mouse liver tissue (left) and tumor/normal brain tissue (right); nuclei are blue, collagen is orange, lipids are red, and proteins (left) and red blood cells (right) are green.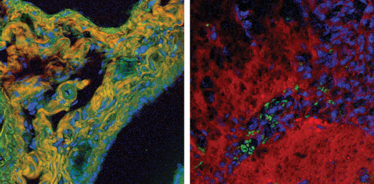 Click the links below for more Art of Analysis:
Receive content, products, events as well as relevant industry updates from The Analytical Scientist and its sponsors.