Techniques & Tools
Mass Spectrometry,
Data Analysis,
Environmental,
Spectroscopy
Over the past few months, we've been asking you to send in the photos and images that best reflect the important and intriguing work that you do. Here, we share some of the best, which we feel visually capture the wonderful diversity that exists within the world of analytical science.
Extreme Environments
Supported by
Frozen
Submitted by Samuel Kounaves, Department of Chemistry, Tufts University, USA
"Analytical laboratories" in Beacon Valley in Victoria Land, Antarctica.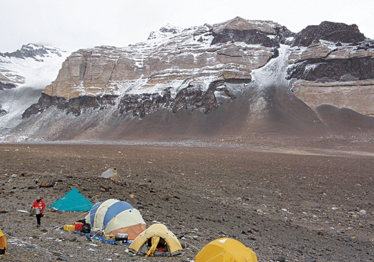 Ice Age
Submitted by Kaitlin Keegan, Dartmouth College, USA
Here, I am examining the compressed snow layers in the top two meters of the ice sheet at Summit, Greenland, just after the widespread melting event of July 2012. I wanted to know how far meltwater percolated into the snowpack at this site.
We used inductively coupled plasma mass spectrometry (ICP-MS) and a continuous flow analysis system to measure black carbon as a proxy of forest fires in Summit shallow ice cores and also on a near-surface sample of firn (compressed snow) core containing the 2012 melt layer.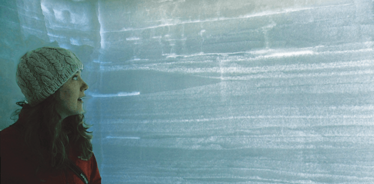 Volcanoes and Dragonflies
Submitted by Jacob Lowenstern, United States Geological Survey
While sampling waters from a hot pool at Yellowstone in March 2007, I stumbled upon this dragonfly, replaced in its entirety by amorphous silica precipitated from the water. The "fossilized" insect didn't stay visible for long, becoming buried over subsequent years by further deposits.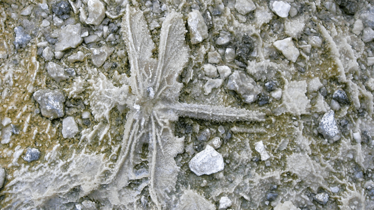 Military Coup
Submitted by Lawrence Berkeley National Laboratory, USA
Testing a military prototype field version of a laser ablation-based explosives detection system at the Yuma Proving grounds in 2008. The detector was able to discriminate with 85 percent accuracy whether samples contained residues of several types of explosives from 30–50 meters away.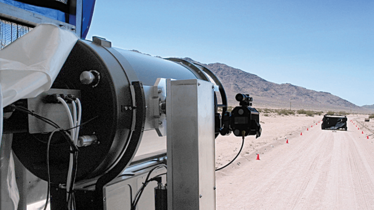 Core Belief
Submitted by the Desert Research Institute, USA
Ice inside the drill core barrel following extraction from the West Antarctic Ice Sheet. Desert Research Institute research professor Joe McConnell's projects include ice core chemistry-based studies in Greenland, Antarctica, and the Americas.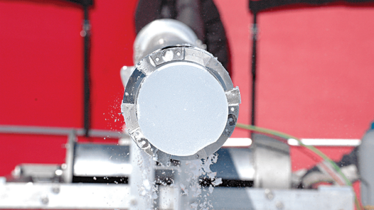 Click the links below for more Art of Analysis:
Data Visualization & Infographics
Receive content, products, events as well as relevant industry updates from The Analytical Scientist and its sponsors.