Fields & Applications
Forensics,
Liquid Chromatography,
Mass Spectrometry
In forensics laboratories, unacknowledged background levels of previously analyzed drugs can have affect the accuracy of ongoing analyses. A team from the National Institute of Standards and Technology (NIST) and the Maryland State Police recently set out to assess the levels of these "hidden" chemicals, by collecting samples from various work surfaces all around the lab (1). Edward Sisco, a research chemist in the Surface and Trace Chemical Analysis Group, NIST, tells us more about what they discovered – and why it's important.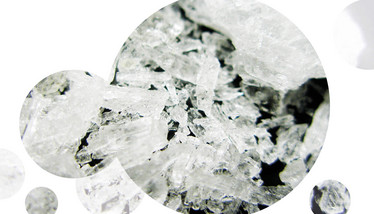 What led you to initiate this study?
Our group's research has traditionally focused on trace detection of explosives and narcotics. Adoption of techniques like DART-MS is increasing the sensitivity of our analyses – to the point where the background levels of drugs in the laboratory need to be measured. We need to understand what's happening, minimize it, and account for it, so we can improve and define detection limits for sensitive analyses and improve cleaning protocols.
What techniques did you use?
We chose DART-MS for the screening component of the study – it is the leading analytical technique capable of trace detection and is being used or considered by many forensic laboratories. For quantitation, we wanted to use the most sensitive technique available in our laboratory – LC-MS/MS – and that turned out to be a good choice, because the levels we ultimately measured were significantly lower than levels that can be detected using current instrumentation (GC-MS).
What did you discover?
We found that background levels of drugs exist on most surfaces in forensic laboratories, with the highest concentrations discovered in the drug chemistry section – not entirely unexpected given that's where bulk materials are routinely handled. High levels were also found in balances, which reflects how difficult these are to clean. The data could be useful in doing risk assessments for analyst safety and in the implementation of laboratory engineering controls that help minimize background levels.
How does this compare with non-lab environments?
The levels in the laboratories were not that different from those reported in public spaces and police stations in other studies, but we hope this study highlights the importance of monitoring background levels on surfaces in forensic laboratories in particular. The study also provides labs with a protocol for self-monitoring and a dataset to help give context.
What happens next?
We are currently working on several follow-up publications that address: i) the capabilities of different cleaning agents at removing target analytes of interest from surfaces; and ii) a larger dataset that demonstrates background levels of 20 laboratory systems. We're hoping to draw conclusions from this larger dataset on how to help minimize background levels. We will also be running a workshop to discuss the results at the next American Academy of Forensic Sciences meeting (February 19, 2019).
Receive content, products, events as well as relevant industry updates from The Analytical Scientist and its sponsors.
E Sisco et al., "A snapshot of drug background levels on surfaces in a forensic laboratory", Forensic Chemistry, 11, 47–57 (2018). DOI: 10.1016/j.forc.2018.09.001