Techniques & Tools
Business,
Spectroscopy,
Mass Spectrometry,
Genomics & DNA Analysis,
Forensics,
Pharma & Biopharma
From Imaging to Integration
Business in brief: What's going on in analytical science?
Joanna Cummings | | Quick Read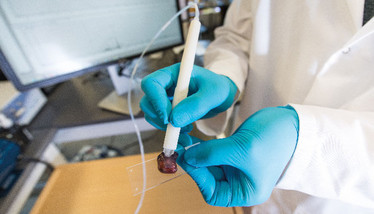 Products and launches
Agilent launched the ICP-MS Water Analyzer, which aims to simplify ICP-MS analysis. Read more
Princeton Instruments launched the SpectraPro HRS-750 – a spectrograph and monochromator that has applications in a variety of spectroscopic techniques, including Raman, LIBS and microspectroscopy. Read more
Collaborations
Bruker has acquired Alicona Imaging. Alicona co-CEO Manfred Prantl said, "The Alicona InfiniteFocus, μCMM, and collaborative robot products […] combine nicely into Bruker's growing family of application-enabling technologies." Read more
A new collaboration between IntegraGen SA and Google Cloud will integrate IntegraGen's advanced genomic analysis tools, SIRIUS™ and MERCURY™ into the Google Cloud Platform. Read more
Company and people updates
Receive content, products, events as well as relevant industry updates from The Analytical Scientist and its sponsors.