Techniques & Tools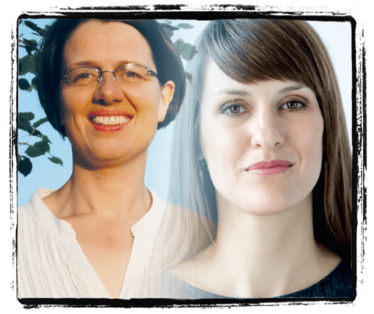 Analytical sciences are at the core of many fundamental and applied scientific problems and innovations. Did you know that one out of every two chemists working in industry is working in analytical sciences? Nevertheless, there remains a lot of fragmentation throughout the relevant disciplines.
In the late summer of 2009, the three analytical chemistry representatives for Humboldt Universität (Janina Kneipp, Ulrich Panne and Michael Linscheid) had the idea of increasing graduate education. We developed the idea further and found that we needed help from our colleagues from chemistry, physics and other disciplines, and we also involved a lot of people especially from the Berlin-Brandenburg area. It took us about three years from the first internal pre-proposal to kick-off the SALSA project, and along the way we lost and gained supporters while refining our concept.
SALSA (the Graduate School of Analytical Sciences Adlershof) was established at Humboldt-Universität zu Berlin, Germany, in 2012. SALSA receives funding for the next five years from the German government (through the German Research Foundation (DFG) within the framework of the German Excellence Initiative), and offers a structured, three-year period of multidisciplinary research combined with an integrated curriculum in analytical sciences. Essentially, SALSA is focused on achieving a fundamental renaissance of analytical sciences that will simultaneously transform the field itself into a coherent discipline at the interface of chemistry, biology and physics.
We intend SALSA to be the place in Germany for analytical science education and also to be an important part of the European analytical science world. We aim to educate young natural scientists so that they are capable of thinking outside the box, and able to identify problems in their respective discipline. We take a multidisciplinary research approach that incorporates three themes which we – and others – consider important in guiding modern analytical sciences:
Limits & Scales
Sensitivity & Selectivity
Make & Measure
Innovating education
We also need people who can help with developing a new way of teaching, since one of our main objectives is to establish an intensive case-based learning program. The first funding phase of the program (due to finish in 2017) will lay the foundation for a new master's program in analytical sciences. It is our desire that people working in scientific fields should practice analytical thinking. Therefore, we involve universities and other academic institutions, as well as industry to ensure the implementation of analytical thinking in all walks of science and technology. For example, we set up application labs where graduate students can meet with potential future employers or where they have the opportunity to try out new technologies in their individual research projects.
We have 45 faculty members located at 10 research partners mostly in the Berlin-Brandenburg area. Many of those are non-university institutions; for example, the BAM Federal Institute of Materials Research and Testing or the Helmholtz-Center Berlin. Currently, 48 doctoral fellows are pursuing projects within SALSA. By the end of our first funding period in 2017, we will have at least 60 dedicated doctoral fellows finishing projects within our research framework. Importantly, we also work internationally through our partners at ETH Zurich in Switzerland and the University of Oviedo in Spain, and we have fellows from more than 20 nations.
Pushing the limits
Graduate PhD-level students are the main driving force in academic research in German and international educational systems. Similarly, many of them will pursue careers in industry and in this way they will spread the news to the outside world.
We often find graduate chemistry and biology students in chemistry using methods without thinking about the specifics of their respective problem.
Interestingly, we find that most graduate students applying for our doctoral program do not want to limit themselves to one specific type of research; many of them will seek employment outside academia, so they want to exchange information and experiences with peers who are living through the same problems and successes. We think it is safe to say that before the introduction of SALSA, a structured program that emphasizes and develops the problem-solving abilities in a case-based curriculum with opportunities for multidisciplinary and cultural exchange did not even exist. Why? That's a good question.
Students usually encounter analytical chemistry early in their career, which either encourages them to become analytical chemists or means that they see it simply as a collection of methods that may or may not be useful. We often find graduate chemistry and biology students – and experienced researchers – using methods without thinking about the specifics of their respective problem. Therefore, the students should learn problem-oriented thinking, along with an acquisition of knowledge in instrumentation, the physical basis, and data analysis.
Towards sustainability
To drive progress in analytical science, we need sustainable input from those who are actually involved in research work in other disciplines. It was clear from the beginning that we must use a multidisciplinary approach both in research and in teaching. For example, we have colleagues from inorganic chemistry who identify problems that they cannot solve with their own tools talking with people in physics who suggest other instrumentation that might help. The perception of analytical sciences has to change – not in analytical chemistry itself – but in all other walks of chemistry, biology, physics, and so on.
The highest hurdle to SALSA is funding, especially as the German Excellence Initiative is one of the most competitive environments in Europe. SALSA was originally underfinanced in the region of ~30 percent in third-party funding, compared to the amount required by our project plan. As for the project itself, the international, cultural and scientific diversity within the school is enriching, but it can pose certain challenges. Some of our doctoral fellows can take the term 'student' very literally and expect step-by-step guidance from their supervisors. This appears to be common in certain scientific environments and cultures, whereas we feel that getting a doctoral degree traditionally implies very independent thinking and a working process where naturally a lot of responsibility is shifted to the doctoral researcher.
All doctoral researchers are co-supervised by two SALSA principal investigators, often from very different disciplines. Though such a strategy has a tremendous pay off, it can pose organizational challenges to the doctoral candidates at times.
Currently in Germany, most doctoral students in the sciences are individualists, and graduate education means lab work. However, in SALSA, we provide a curricular framework and a social environment. If you compare SALSA to other graduate schools or similar structured doctoral programs, we probably stand out because we don't have any particular research focus! We focus on analytical problems that can be found virtually everywhere in science – and everybody willing to think about their research from a problem perspective is welcome.
Success breeds success
SALSA currently has 48 doctoral fellows working on co-supervised research projects and we have established several unique teaching and learning formats. For example, we host bi-weekly sessions that are prepared by the more advanced doctoral fellows, which involve group work on analytical problems, explanations of approaches and methods, and short lectures from experts on specific aspects of the topic. Working in groups and switching to the role of 'teachers' for other fellows is proving beneficial to anyone who wants to learn.
SALSA fellows are inquisitive and manage to work at the intersection of different disciplines; one of our fellows with an MSc in Chemical and Biological Engineering is now working in a physics group at Helmholtz-Center Berlin. Although she had the opportunity to choose from different projects – and her other options included a project that fitted exactly with her research experience to date – she chose a project in a completely new area. Now, she is collaborating with people from biology and physics and researching interactions of nanoparticles and cells. Openness to new fields is a big part of our vision.
In 2014, we took our group work approach even further during our KOSMOS Summer University on "Limits and Scales in Analytical Sciences". Ten groups of fellows worked for several months to get acquainted with the scientific research of our Summer University guests. Each day began with a challenge session, where the groups presented the research of the guests along with their own research and interviewed the guests about their topic. The challenge session prepared everyone really well for the afternoon plenary talks by the same guests – and made the question and answer sessions much livelier than usual!
We engage in a joint class with ETH Zurich, using video lectures, and we've been very successful in establishing an infrastructure for research and teaching within our university. It includes two Application Labs, one for mass spectrometry, the other for photonics. On the faculty side of things, we have hired several renowned guest researchers and visiting fellows, also with the help of Einstein Foundation Berlin and Humboldt Universität. And we have created a new professorship for nanoanalytics – we are close to appointing a renowned researcher for the position.
SALSA is on a long journey and we've only just got started. But having made a start, we can now see which of our former goals remain realistic and those that may need more time and work. Five years from now, we will have successfully extended our idea of a concise graduate education in analytical sciences across the whole scale, from masters to PhD, and we'll have made use of those structures that we have been establishing so far. We also expect to have additional supporters from our own as well as other institutions.
Receive content, products, events as well as relevant industry updates from The Analytical Scientist and its sponsors.
Janina Kneipp and Katharina Schultens