Techniques & Tools
Mass Spectrometry,
Technology
Mass Spec Mentor
Sitting Down With... Barbara Larsen, Technology Fellow at DuPont, Wilmington, Delaware, USA.
Charlotte Barker | | Interview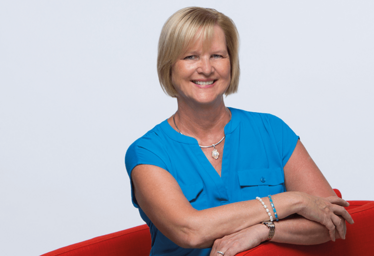 How did you get into science and the analytical field?
My interest in science started in high school. The first teacher who took me under his wing was Mr Bailey; we went on field trips, digging in streams for fossils and shark teeth, which introduced me to scientific curiosity. I also took two years of chemistry in high school – unusual at the time – and the subject so fascinated me that I went on to do a degree in physical chemistry.
Why mass spectrometry?
For my senior research project at Ames Research Facility in California, I studied the origins of life – and that's where I started my first mass spectrometry (MS)experiments. I was immediately hooked. Putting my sample into the MS system created a puzzle; I had to figure out how to break something down into its component parts and how to put it back together. I love a challenge, and if I'm told I can't do something, I'm all the more determined. I still find the puzzle aspect fascinating today, but now I'm focused on protein sequences and modifications.
What prompted your move to industry?
After my PhD, I spent a year at Johns Hopkins in the School of Pharmacy at the NSF-funded Middle Atlantic Mass Spectrometry facility, which was at the interface of pharmacy, medicine, biology, and life sciences. I recognized it as the next frontier for the field of mass spectrometry. Ultimately, my own interests were more applied, so I moved to DuPont, where I'm still able to dabble in MS research and development, but in a more product-centric way. It's a great mix of fundamental and applied research. However, my year at Johns Hopkins also provided me with a very strong lifelong mentor – Catherine Fenselau (another Power List awardee and a huge supporter of women in science).
What makes a good mentor?
You have to be approachable and open – and you need to listen. My own mentors made the effort to know me, to understand what drives me, and to present opportunities for me to move forward. Now, I try to do the same for others by listening, making suggestions and asking probing questions. I've had three very strong mentors, and I still go back and ask them questions. You need people you can rely on when you're questioning yourself.
What is your current focus?
I work in DuPont's Science and Innovation Center, which is looking at new applications for cutting-edge technology. I'm currently involved in a long-term project to stabilize probiotics, and so enhance their shelf life. We're using a systems biology approach, combining genomics, transcriptomics, metabolomics, and proteomics to study changes over time. Notably, the approaches we are using will be applicable to a wide variety of commercial applications across multiple DuPont businesses. Outside of work, I believe strongly that we should all remember to give back to our communities by volunteering our time – whether it be to schools for career days, helping with illiteracy or, my personal passion, the local food bank (where I currently serve as president of the board of directors).
What are your top three career highlights?
One particular highlight came in the 1990s when my group and I pioneered the use of electrospray ionization together with magnetic sector instruments – before such sources were commercially available. I realized that it was a game changer and that the subsequent jump in resolution and mass accuracy would revolutionize everything we'd been doing up to that point. A second highlight was the development of a highly specific method for extraction of small molecules out of a polymer that is referred to by the US Environmental Protection Agency as "the Larsen method." It's based on very careful work with several papers published in the The Analyst; I'm particularly proud of the body of work. A more recent highlight has come from seeing the proteomics work that I've been engaged in for years finally being applied to products.
What have been the greatest milestones for mass spectrometry?
Matrix-assisted laser desorption and electrospray ionization have been the biggest leaps in instrumentation. The mass accuracy with these techniques is phenomenal. Another amazing advance is ion mobility, which gives us the ability to pull two molecules apart from each other based on tiny differences in the 3D structure. I truly believe that we are not far from seeing mass spectrometers in physicians' offices, where they will be used to help speed up diagnosis and select the right drug for the right patient – unthinkable 20 years ago. My next challenge to the instrument manufacturers: enable me to extract a spot out of 1D gels, without the laborious cutting and digestion. Why can't we use a laser or electrical beam to extract those molecules, and do the chemistry in the gas phase?
Women in science – do we need to do more?
I've been fortunate to work for the DuPont company which is very supportive of women; typically, 50 percent of new hires each year are women. There are a lot of female role models within DuPont, whether you want to stay in science or take a management track. I think universities should take a closer look at what DuPont does right. One of the things that I find astounding is that more than 50 percent of college graduates in the US are women, and yet women make up just 25 percent of tenured professors. The US needs to ensure a better representation of women in high-level positions through all sectors of academia, business and government.
Receive content, products, events as well as relevant industry updates from The Analytical Scientist and its sponsors.