Techniques & Tools
Preparative/Process Chromatography,
Sample Preparation
Quick Tips for Sample Prep: Cellulosic Paper
Cellulosic paper provides versatile support for designing planar sorptive phases
Rafael Lucena |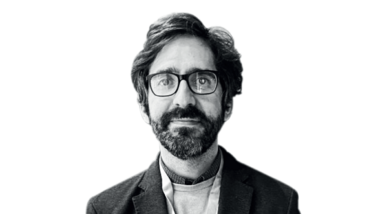 Planar sorptive phases are attractive in microextraction techniques thanks to their high surface-to-volume ratio, potential filtering capacity, and compatibility with spectroscopic and spectrometric techniques. The design and fabrication of planar phases can be developed by different techniques, including electrospinning, drop-casting, or spin coating. Although these techniques provide planar phases with exceptional properties, they require special manifolds that are not available in all laboratories. Using an existing planar substrate to support a sorptive group is a more manageable approach to preparing planar sorbents. It also allows the ad-hoc selection of the sorptive chemistry according to the target analyte to be extracted. Indeed, this strategy has been successfully applied in the case of fabric phases and paper-based sorptive phases.
Paper is a widely available material, and it can be purchased at different qualities (from filter to chromatographic paper). The cellulosic substrate has been reported to have an inherent capacity to interact with some analytes, although this interaction is not very selective and is prone to co-extract matrix components. These effects can be minimized by modifying the substrate with special groups. Apart from the pioneering works by Hurtubise and coworkers, paper-based sorptive phases have remained almost unexplored in the sample prep context in recent decades. In contrast, it has been extensively used in the sensing field, giving rise to paper analytical devices.
The surface of paper can be easily modified by covalent bonding. However, its porous structure can be exploited to immobilize sorptive groups in the surface physically by the dip-coating technique. The technique is based on the simple immersion of the paper in a precursor solution, and it can be manually developed with good performance.
The versatility of these materials is vast as several precursors (polymers, nanomaterials) can be combined. These materials are versatile enough to be used in analytical sample preparation and catalysis. Recently, the design of dual and triple substrates has been reported. In these phases, two or three polymers are combined to increase the material's extraction capacity towards analytes covering a wide range of polarities. Magnetic paper has also been described in the literature.
The use of sustainable supports does not guarantee that the final material or the procedure employed is entirely sustainable. Although the dip-coating procedure requires only a few microliters of solvents to prepare the phases, there is room to reduce the environmental impact. The main objectives in the short term are the recovery of the solvents after the synthesis, the use of recycled polymers, and the design of materials that can be used several times.
In summary, paper-based sorptive phases are versatile sorbents that can be easily synthesized in almost any laboratory and adapted to the analytical problem under study. Their simplicity, affordability, and reduced price open the door for many future applications.
Rafael Lucena
Affordable and Sustainable Sample Preparation (AS2P) Research Group, Departamento de Química Analítica, Instituto Universitario de Investigación en Química Fina y Nanoquímica (IUNAN), Universidad de Córdoba, Campus de Rabanales, Edificio Marie Curie (anexo), Córdoba, España.
Committee Member of the EuChemS-DAC Sample Preparation Study Group and Network
Sample Preparation Study Group and Network belongs to the Division of Analytical Chemistry of EuChemS (DAC-EuChemS) and includes three working groups (WG): 1. Science and Fundamentals, 2. Automation, Innovation and Entrepreneurship, 3. Information Exchange and Networking.
The Sample Preparation Network welcomes new European and non-European regular members. Membership is open to individuals who subscribe to the objectives of the network and who are professionally engaged in or associated with sample preparation.
For more information please visit: https://www.sampleprep.tuc.gr/en/home
Receive content, products, events as well as relevant industry updates from The Analytical Scientist and its sponsors.