Techniques & Tools
Proteomics,
Mass Spectrometry
TB on Your Collar
Metaproteomics study throws doubt on Chekhov's cause of death – and paves the way for future cultural heritage analysis
Joanna Cummings |
They say dead men tell no tales – but mass spectrometric analysis of their clothing might. Russian playwright Anton Chekhov is thought to have died of tuberculosis, and the shirt he died in – with a brown stain believed to be his blood – is now preserved in the State Literary and Memorial Museum-Reserve A.P. Chekhov, Melikhovo, Russia.
A multinational team from Italy, UK, Russia and Israel have now used an ethyl-vinyl acetate (EVA) disk to sample proteins from the suspected bloodstain, hoping it would provide evidence of his fatal illness. The disk is specially designed to extract sufficient material for analysis without damaging sensitive artifacts. After laying the disk on the stain for between 60 and 90 minutes, they analyzed extracted proteins by mass spectrometry before matching them against the SwissProt Bacteria database and the UniProt M. tuberculosis database.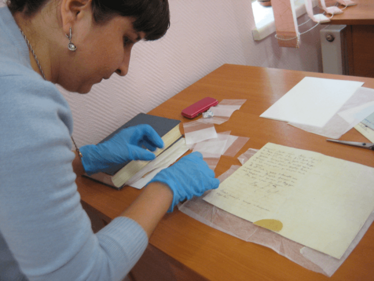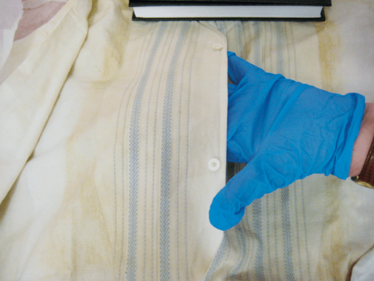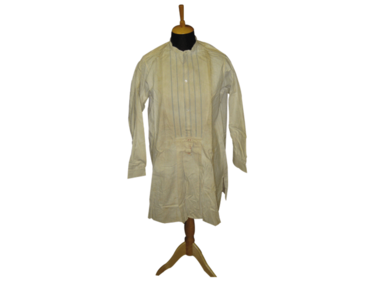 Of the 108 human serum proteins detected, eight were found to be related to M. tuberculosis, supporting the previous theory. However, they also detected ITIH4, a protein associated with blood clot-induced strokes – meaning a hemorrhage could have been the cause of death.
The researchers now plan to further analyze the protein mixture for a more detailed reconstruction of Chekhov's health and demise. In time, they believe the EVA film – also used in their previous research on Mikhail Bulgakov (read more) – could become the technique of choice for analyzing cultural heritage artifacts.
Receive content, products, events as well as relevant industry updates from The Analytical Scientist and its sponsors.
A D'Amato, "Anton Chekhov and Robert Koch cheek to cheek: A proteomic study", Proteomics, 18 [epub] (2018).