Techniques & Tools
Technology
Innovation Abound!
Introducing the best analytical technology, software, and instruments of 2022
| 13 min read | Technology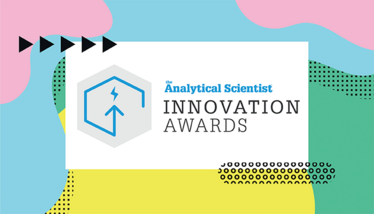 15 - Lucidity GC-FID
With changeable column cartridges, Lucidity aims to bring GC-FID to the masses
Produced by Lucidity Systems
One of the biggest pains with conventional gas chromatography (GC) instruments is installing and removing columns. The Lucidity GC-FID (flame ionization detection) aims to make installing and removing standard GC columns like changing a video game cartridge, while also eliminating potential user error that can lead to small leaks or incorrect positioning of the column ends, which affects results.
Potential impact
With the Lucidity GC-FID's small size and changeable column cartridges, Lucidity hopes GC-FID – which has been used in many chemical and industrial applications – will become an option for many more labs.
What the judges say…

"Interesting premise, may be impactful!"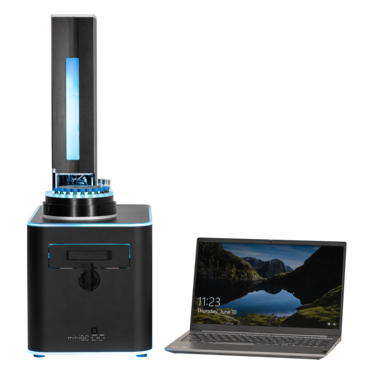 ---
14 - Thermo Scientific µPAC Neo HPLC Column
Bringing improved column-to-column reproducibility and better protein identification to proteomics
Produced by Thermo Fisher Scientific
The Thermo Scientific µPAC Neo HPLC Column promises strong separation performance over a wide range of flow rates. And due to the way they're fabricated, μPAC columns should avoid sample-related column failure and be able to withstand more sample injections without losing performance – delivering column-to-column consistency and extended column lifetime relative to packed-bed column alternatives.
Potential impact
Proteomics researchers are demanding ever-greater sample coverage and improved protein identification to advance their research. At the same time, such studies require multiple columns, which makes consistent performance key. With its separation capabilities, column-to-column reproducibility, and simplified cross-column data processing, Thermo Fisher Scientific is confident the µPAC Neo HPLC Column will enable laboratories to identify a greater number of proteins and peptides in their proteomics experiments.
What the judges say…
"Rarely do we see such a step change in analytical performance as what the µPAC Neo HPLC columns deliver. This product substantially enhances separation performance and reproducibility, democratizing high performance proteomic separations across the research community."
---
13 - HydroInert
A GC-MS source optimized for hydrogen carrier gas
Produced by Agilent Technologies, Inc.
Due to the global helium shortage and concerns over sustainability, many organizations are looking for an alternative carrier gas, such as hydrogen, which is relatively low cost and renewable. Traditionally, the problem with hydrogen for GC-MS and GC-MS/MS analyses is hydrogenation. But the HydroInert source improves chromatographic efficiencies with hydrogen, allowing labs to achieve faster separations with better peaks and reduced spectral anomalies.
Potential impact
With its spectral fidelity, even for compounds highly susceptible to hydrogenation, and high-boiler peak shape, especially for PAHs, Agilent hopes the Hydrolnert source – alongside their 5977C GC/MSD system – will open the door for more organizations to make the switch away from helium to hydrogen.
What the judges say…
"This innovation focuses on long term sustainability – the finite and dwindling supply of helium gas!"
---
12 - ChromaTOF Sync
Full peak finding statistical software for GC-MS sample sets
Produced by LECO Corporation
ChromaTOF Sync is a data processing tool designed to address the lack of tools for non-targeted discovery work for GC-MS sample sets. Sync adds statistical analysis capabilities to ChromaTOF's deconvolution algorithms, enabling full peak finding for sets of samples.
Potential impact
Non-targeted discovery is used to figure out what you didn't know was in your sample – and then identify it. ChromaTOF Sync is designed to speed up this process with software that understands data inputs, highlights statistically significant similarities and differences, and processes and sorts sets of data faster than a human researcher could. The idea is to give laboratories directions and leads to pursue – freeing up resources for the identification and explanation of unknown targets.
What the judges say…
"This nice software looks to help improve deconvolution for GC-MS – a vital part of the metabolomics pipeline for identification of unknown small molecules."
---
11 - Omnitrap
A novel linear ion trap for multidimensional multiple-stage tandem MS
Produced by Fasmatech
The Omnitrap is a novel linear ion trap designed to support multidimensional multiple-stage tandem ion processing workflows for in-depth, top-down characterization of proteins and DNA molecules. The enhanced performance is enabled by dynamically incorporating the entire range of ion activation methods into a single platform.
Potential impact
The Omnitrap is currently used for in-depth characterization of intact antibodies. And due to its ability to perform fast electron-based activation reactions on liquid chromatographic time-scales, may be deployed in bottom-up proteomics and in other application areas involving the analysis of low charge state ions, such as metabolomics, lipidomics, glycomics, and so on.
What the judges say…
"This could be very helpful and expand access to complex proteomics experiments."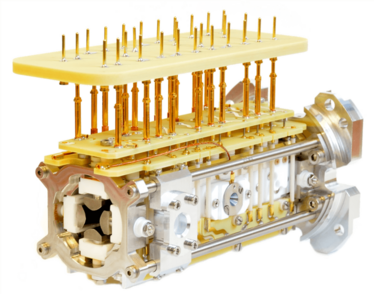 ---
10 - Zeno SWATH DIA
This mass spec-based tool aids researchers in the discovery of potential clinical biomarkers and new therapies
Produced by SCIEX
By combining the ZenoTOF 7600 system with the new Zeno SWATH Data Independent Acquisition (DIA), researchers can detect and quantify up to double the number of cell and plasma proteins. Sample loads can start at 10 ng with runtimes shortened to ~5 mins, allowing large-scale biomarker studies to run as routine projects in a matter of weeks, without compromising the depth of proteome coverage.
Potential impact
According to SCIEX, Zeno SWATH DIA helps researchers discover potential biomarkers for diagnostic tests and new therapy targets, as well as aiding in the development of next-generation therapies such as gene-editing by allowing researchers to characterize off-target effects with greater sensitivity and reliability.
What the judges say…
"SWATH has excited the proteomics field and this latest addition from SCIEX looks to improve proteomics workflows."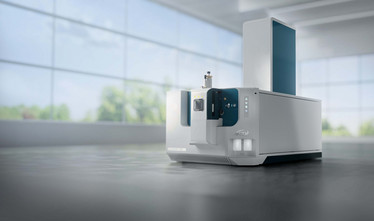 ---
9 - Total Correlation Mass Spectrometry
MS/MS data for every precursor ion in a complex sample without the need for separation
Produced by Verdel Instruments
Total Correlation Mass Spectrometry (TOC-MS) is a new approach to MS that enables true data independent analysis (DIA) by providing MS/MS data for every precursor ion in a complex sample. This approach eliminates the need to separate analytes prior to fragmentation, removing the dependency on chromatography and quadrupole isolation, thus increasing the speed of analysis.
Potential impact
Verdel believes that any sector working with complex samples stands to benefit. For example, in the lipidomics field, TOC-MS enables the precise identification of the head group and fatty acid chains, and the location of the double bonds, meaning that multiple lipids can be detected and analyzed simultaneously; in short, a detailed lipidome profile using a single analytical technique. Other fields could include proteomics, wastewater based epidemiology, defense/security, and the pharmaceutical and biotechnology industries.
What the judges say…
"A novel approach to data independent analysis within MS/MS. This is essential for metabolite identification and especially lipids."
---
8 - inLux SEM Raman interface
A universal solution for in situ scanning electron microscope Raman analysis
Produced by Renishaw PLC
The Renishaw inLux scanning electron microscope (SEM) Raman interface can be added to a range of SEM microscopes and allows users to collect Raman spectra that can produce detailed chemical images whilst simultaneously imaging in the SEM. With the inLux interface, users can collect spectra from single points, multiple points, or generate 2D and 3D confocal Raman images to correlate to SEM micrographs. Overall, the system can analyze areas larger than 0.5 mm in each axis and features encoded position control down to 50 nm.
Potential impact
The inLux SEM Raman interface aims to help researchers expand their SEM analysis and produce richer data. The addition of chemical information to complement SEM images opens up a range of applications – from industrial contamination identification to academic research – and increases the power of both Raman and SEM.
What the judges say…
"Interesting coupling of imaging modalities – could be impactful!"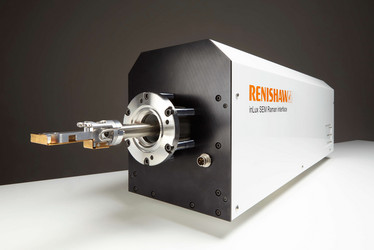 ---
7 - Thermo Scientific Orbitrap Ascend Tribrid
Thermo builds upon the Tribrid platform with a new mass spectrometer designed for challenging analytes
Produced by Thermo Fisher Scientific
The Thermo Scientific Orbitrap Ascend Tribrid mass spectrometer builds upon the Tribrid architecture to enable single-cell sensitivity for proteomics and metabolomics while also analyzing macromolecules – all on the one platform. New features include: an extended mass range of up to 16,000 m/z, two ion routing multipoles allowing users to analyze more samples at lower concentrations, and a new "Auto-Ready" ion source.
Potential impact
The Orbitrap Ascend Tribrid mass spectrometer aims to overcome many of the challenges associated with multiplexed proteomics and native protein characterization, such as insufficient sample throughput, a lack of sensitivity for single and rare cell populations, and a scan range insufficient to detect macromolecules.
What the judges say…
"This system promises to deliver a multitude of scientific discoveries for researchers looking to push the boundaries of chemical analysis in a wide range of applications."
"This mass spectrometer builds upon the proven Tribrid platform, which has improved metabolomics workflows. One to look out for!
---
6 - Automated Total Nitrosamines Analyser
A system to rapidly analyze a sample's total (carcinogenic) nitrosamine content
Produced by Ellutia
Nitrosamines are carcinogenic compounds that can be found and formed in many products, and their presence has been a particular issue in the pharmaceutical industry of late. Traditional approaches to the analysis, such as by mass spec, have been challenged by the low detection levels required. Ellutia's system combines chemical reaction targeting of nitrosamine compounds with a highly selective and sensitive detector to give a single result for the total nitrosamine content.
Potential impact
This system helps alleviate the nitrosamine bottleneck in the pharma industry by rapidly screening almost any sample type for nitrosamine content. Because both volatile and non-volatile nitrosamines are measured concurrently, only positive samples need passing to more time-consuming speciated analysis. And though the current focus of nitrosamine analysis is on the pharmaceutical industry, other sectors, such as medical materials or implants, may be affected in the future.
What the judges say…
"There is a need to measure nitrosamine compounds in pharmaceuticals as they are potentially carcinogenic. This fills this gap nicely."
"Important technology for the safety of pharmaceuticals – and possibly more in the future – while yielding a reduction of analysis costs."
---
5 - RNA 9000 Purity and Integrity Kit
Addressing key analytical challenges in the characterization of RNA-based therapeutics
Produced by SCIEX
This RNA 9000 Purity and Integrity Kit integrates with the BioPhase 8800 system and PA 800 Plus system to overcome traditional issues of low resolution and poor transferability in RNA analysis. Kits are applicable from 50 to 9,000 bases and can be used for final product quality control to assess quality and length post nanoparticle or viral vector encapsulation, as well as during early-stage development immediately following IVT (in-vitro transcription) to ensure the integrity and size of mRNA payloads.
Potential impact
RNA integrity and purity analysis is critical to the efficacy of RNA-based therapeutics and vaccines, but scientists have faced poor resolution, method transferability issues, and the need for multiple methods and platforms. The RNA 9000 Purity and Integrity Kit aims to overcome these issues, and thus help accelerate RNA-based medicine development.
What the judges say…
"RNA-based therapeutics represent an incredibly important tool for public health – as the recent pandemic has exposed – and this kit offers a reliable workflow for addressing key analytical challenges in the characterization of these compounds"
"Innovations like this are needed to push mRNA therapeutics forward."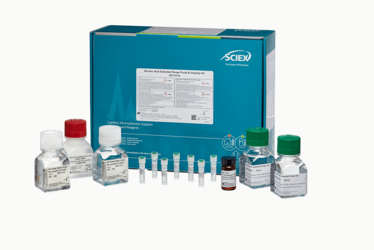 ---
4 - HaVoc
An automated mass spectrometry-based sensory system for volatile organic compounds
Produced by Plasmion GmbH
Many labs have struggled with in-line process control of volatile organic compounds (VOCs) due to instrument and sample preparation costs. HaVoc is an automated "lab-in-a-box" mass spec- and sensor-based system that can detect VOCs at trace analysis detection limits, in real time, and without the need for trained personnel.
Potential impact
The HaVoc system enables MS-based gas analyses in various fields, such as emission monitoring, forensics, medical and breath analysis, pharmaceuticals, fragrances and cosmetics, food, and even aroma sensing.
What the judges say…
"Low-temperature plasma-based ionization sources have long been limited to academic demonstrations due to lack of commercial options. This product brings easy to use, direct analysis of volatile analytes within reach, and the ability to ionize and directly detect/identify compounds has the potential to open up numerous new spaces to analytical exploration that have previously been inaccessible."
"A new system that allows real-time gas monitoring using MS with very low detection limits. It could be very important from a safety perspective in, for example, the chemical industry."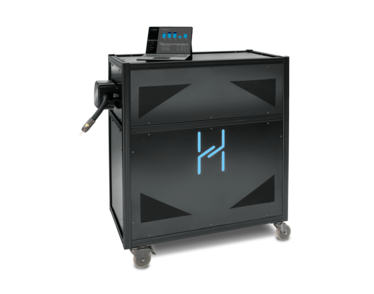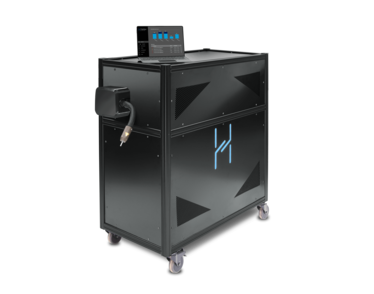 ---
3 - MALDI-8030
A benchtop MALDI with the power of larger, more expensive instruments
Produced by Shimadzu Corporation
Shimadzu's benchtop MALDI has a number of key features. The dual-polarity ion source and the WideBore ion optics enable low-level detection of proteins, peptides and polymers, among other analytes, in either positive or negative ion mode; the Fast-MS is designed to accelerate the time-to-results turnover; TrueClean performs automated UV laser self-cleaning of the ion optics; and the absence of desiccant and use of an oil-free diaphragm pump aims to reduce maintenance costs.
Potential impact
The MALDI-8030 is a benchtop instrument that Shimadzu are confident performs similarly to larger, more expensive MALDI-TOF models. It could be used in academic, QC, and other high-demand applications – especially given the integrated barcode scanner that automates workflows.
What the judges say…
"The MALDI-8030 Benchtop MALDI-TOF is a big step toward making mass spectrometry analysis available for the applications where it is needed most. This compact and capable system that is easy to use and suitable for regulated environments opens up possibilities for delivering high quality results with faster turnaround times for researchers that have traditionally had to settle for less."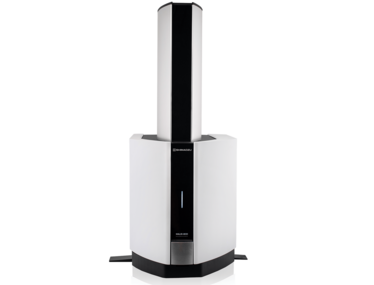 ---
2 - Thermo Scientific Direct Mass Technology
Thermo's Direct Mass Technology mode enables simultaneous charge detection for previously unmeasurable analytes
Produced by Thermo Fisher Scientific
The Thermo Scientific Direct Mass Technology mode equips Thermo Scientific Q Exactive UHMR Hybrid Quadrupole-Orbitrap mass spectrometers with charge detection, making direct mass determination of thousands of individual ions in a single spectrum possible. Users can now decipher protein complexes, biotherapeutics, and viral particles that are too complex to resolve using ensemble methods.
Potential impact
The main aim of Thermo's Direct Mass Technology is to open up new areas of investigation – from resolving heavily modified proteoforms to revealing small changes in large antibody-drug conjugate complexes. With accurate mass determination, scientists will be able to examine small changes to large molecules – post-translational modifications, for example.
What the judges say…
"The Thermo Scientific Direct Mass Technology mode of operation represents an ingenious solution to a long-standing analytical challenge of characterizing large biomolecules. This advancement promises to deliver enhanced understanding of structure and interaction mechanisms for proteins and protein complexes essential to biological processes and biotherapeutic development."
---
1 - iMScope QT
A unique combination of microscopy and high resolution accurate mass mass spectrometry imaging in one system
Produced by Shimadzu Corporation
The iMScope QT is a unique fusion of two analytical techniques: an optical microscope with a MALDI high resolution accurate mass (HRAM) spectrometer. Mass spectrometry imaging (MSI) and chromatography coupled HRMS workflows can be exchanged, and the MALDI source can be replaced by other ionization sources, such as ESI, APCI or PESI. Overall, the iMScope QT aims to make MSI more accessible to a broad range of applications by shortening timescales and improving precision.
Potential impact
The main challenges in MSI are high spatial resolution at high acquisition speed and accuracy. Traditionally, acquiring MSI data can take many hours, depending on sample size and resolution – a significant resource burden in terms of chemicals and energy consumption that reduces sample throughput and can negatively affect data quality. Shimadzu's aim was to develop a system that can acquire high resolution images (50 px/s) with maximum overlay accuracy of MS and histological images – to bring high-end MSI to researchers in various fields, such as clinical, pharma, or food.
What the judges say…
"This technique allows microscopy to be combined with high-resolution MS imaging with different ionization sources, while reducing its footprint (resources, chemical, energy)."
"Really nice application where mass spec images can be overlaid properly with histology and light microscope images."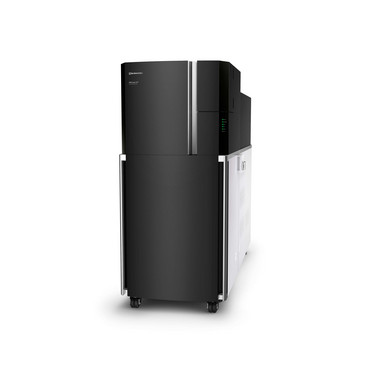 Receive content, products, events as well as relevant industry updates from The Analytical Scientist and its sponsors.