Techniques & Tools
Mass Spectrometry,
Data Analysis
The Big Data Explorer
Assistant professor Benjamin Balluff develops innovative bioinformatics approaches that allow M4I researchers to master their data.
Benjamin Balluff |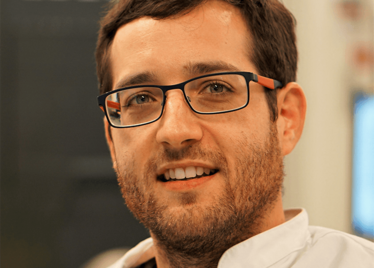 What is your goal?
I develop advanced data analysis methods for MSI of cancer tissues – revealing molecular heterogeneity within apparently homogeneous tumors. Intra-tumor heterogeneity plays an important role in therapeutic failures and progression of the disease. I want to use MSI to pinpoint clinically detrimental tumor subpopulations for further in-depth investigation.
What are the challenges?
The analysis of MSI data is challenging in many ways – ranging from the optimal processing of gigabyte-sized data to selecting the correct statistical analysis. The rapid advance of instrument capabilities has increased demands on computational power and memory. What's more, this data delivers a degree of detail that the human brain is unable to process without the help of algorithms and clever data visualization tools. I develop new methods and algorithms that help to interpret the data and ultimately find answers to urgent biomedical questions. Integration of different (imaging) data modalities is a prerequisite for successful personalized medicine.
What new advances excite you?
With the rising popularity of MSI, more bioinformatics groups from outside of our field have become interested in this type of data, which in turn leads to an acceleration in the development of useful tools for the analysis of MSI data, including commercial solutions. I hope this widespread interest will help us, as a community, to achieve our aim of making MSI a robust diagnostic tool in a clinical setting.
Our focus is, of course, mainly on MSI, but there is a wider trend in life science to integrate data on the same subject from different modalities. We have to work together with different specialties and disciplines, and find a way to combine heterogeneous data (of different sizes and optical resolutions, at different scales, in different storage formats, and so on) using tailored software solutions.
Receive content, products, events as well as relevant industry updates from The Analytical Scientist and its sponsors.