Techniques & Tools
Technology,
Spectroscopy
The Evolution of VUV
The VUV story continues as we explore the transition from analyzer to sensitive, selective, simple detector
Dale Harrison, Sean Jameson, Peter Boler | | 4 min read | Interview
sponsored by VUV Analytics
Read part one in this series – The VUV Story.
In 2014, we released the world's first benchtop VUV detector (the VGA-100). As proud as we were of making VUV spectroscopy available to the general scientific community for the first time ever, we knew it was only the beginning. Indeed, the VGA-100 had many similarities to the products we had developed in our past lives in the semiconductor industry, which we described in The VUV Story.
With their high-resolution three-dimensional data sets, the VGA-family of instruments are great analyzers with a wide range of demonstrated applications. And though this family of products addressed one set of needs, our customers and prospects told us there was another unmet need for a general-use gas chromatography device that ticked a number of boxes: sensitive to single-digit part-per-billion levels; universal detection, so it could be used for a wide range of applications; some level of selectivity, to aid in compound verification; and easy to use and deploy with minimal training requirements.
In other words, the industry needed a VUV detector – that was sensitive like an FID, universal like a TCD, and selective like a mass spectrometer, all in one easy to use package. We took this request to heart and the result is the VUV LUMA Multi-Channel Vacuum Ultraviolet Absorbance Detector.
The progression of VUV technology from a high-resolution analyzer to a general-use detector is the result of a new optical design. While VGA products employ a grating spectrometer, LUMA incorporates a high throughput prism spectrometer; the resolution is lower, but the optical efficiency is considerably greater. To make the most of this "extra" light, LUMA is equipped with custom, leading-edge detector electronics that significantly enhance its signal-to-noise. The result is sensitivity to sub-picogram levels, which enables the detection of low-level analytes and impurities – ideal for trace and ultra-trace applications. The resulting performance is better than an FID and similar to a single quadrupole mass spectrometer.
We've also simplified the output of the technology. Unlike VGA products, which acquire spectra comprised of over 2000 discrete wavelengths, LUMA collects data across 12 wavelength bands encompassing 120 nm – 1050 nm. These distinct bands enable users to readily distinguish compounds of interest (because compounds absorb differently in different wavelength regions) without spectral fitting. With this simpler data set, users can still apply powerful mathematical formulas between channels for more complex operations – suppressing a co-eluting peak, for example. The flexibility afforded by these 12 bands also allows for a wide range of analyses to be performed on a single detector – potentially eliminating other detection techniques and reducing the number of sample injections required.
Software was another point of concern. With our VGA family of detectors, customers had to learn new software to analyze their data. While our software packages (VUVision and VUV Analyze) are both intuitive and very powerful, the need to learn something new is always a barrier – especially when a laboratory has standardized on a particular chromatography data system (CDS). LUMA interfaces with existing laboratory chromatography data systems (CDS) like OpenLab and Empower3, making the detector much easier to implement because there is nothing new to learn.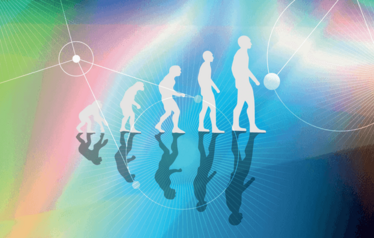 If we had to sum up LUMA and the progression of VUV technology in three words, it would be: sensitivity, simplicity, and selectivity. LUMA can be installed in less than an hour directly on top of existing GCs (Agilent 68, 78, and 8890, for example). It doesn't require special or separate gases. Maintenance requirements are minimal with only one consumable – a deuterium lamp rated for 2,000 hours. And, perhaps most importantly, it is a universal detector – virtually all compounds absorb in the VUV, making it ideal for a wide range of applications.
We are thrilled with LUMA and believe our customers will be impressed with its power and simplicity. With LUMA, we believe VUV technology has reached a level of maturity which rivals many established techniques, each of which has trade-offs – an FID is sensitive and easy to use but not universal or selective, a TCD is universal and easy to use but not very sensitive, and a mass spectrometer is very sensitive and selective but is more complicated to use. With VUV technology – and especially with LUMA – we eliminate these trade-offs, giving the user a sensitive, universal, selective detector that is extremely easy to use and deploy.
With our VGA family of spectrometers, there were some barriers in certain markets in terms of sensitivity and regulatory compliance – such as the environmental and pharmaceuticals fields – but as a sensitive, universal and easy-to-use detector, LUMA deftly overcomes these impediments.
As far as VUV technology is concerned, LUMA is the next logical step in our development. But we will continue to innovate with this technology. This innovation will not only be driven by us at VUV Analytics but also by the growing community of scientists using this technology.
Take part in our short vacuum ultraviolet spectroscopy survey!
Receive content, products, events as well as relevant industry updates from The Analytical Scientist and its sponsors.
---
---