Techniques & Tools
Technology
---
THERE IS ONLY ONELAB
Enabling easy, remote set-up and operation of versatile liquid handling solutions
OneLab is a unique, browser-based software environment that allows researchers to design and share their own protocols through a highly intuitive graphical interface. This can be done step-by-step from any PC or tablet, via either the cloud or a standalone server. It can also be used with current set-ups and no further connected devices are needed.
Design protocols:
Intuitive graphical drag-and-drop design interface
Eliminate error-prone calculations for serial dilutions and concentration normalizations
Accelerate collaboration and training by easily sharing protocols with other researchers
Execute experiments:
Ensure correct manual execution of protocols with your current set-up
Guarantee reproducibility with secure communication of protocols to OneLab-compatible device(s).
Connectivity with Andrew+ and Pipette+, or any other connected device, enabling researchers to achieve the highest levels of repeatability and productivity, with the added advantage of full traceability.
Go to onelab.andrewalliance.com today and try out OneLab for free.
ASK THE EXPERT
Nigel Skinner PhD, Head of Marketing, Andrew Alliance, Geneva, Switzerland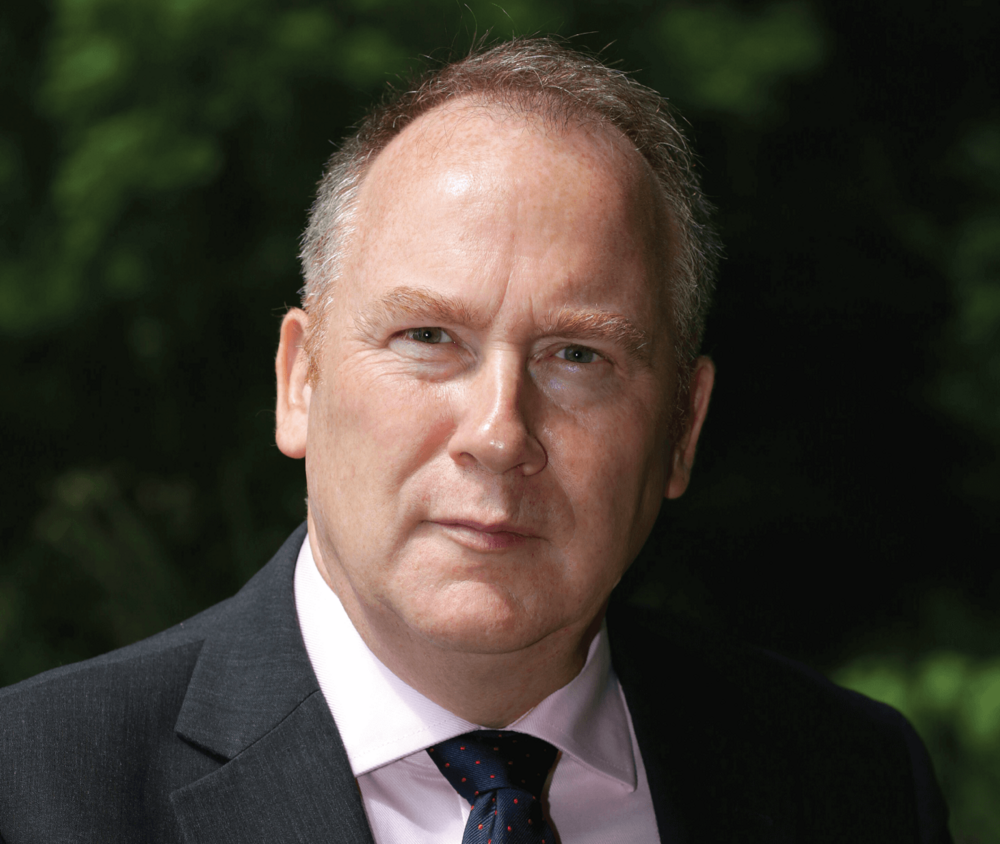 Andrew Alliance is a shining example of "innovation" in all respects. Accordingly, we have been recognized for this through numerous awards since our founding in 2011, most recently including an award from the Swiss Institute for Quality Testing (October, 2020), a product leadership award from Frost & Sullivan (Sept, 2019) and New Product Innovation Awards from the Society for Laboratory Automation & Screening (Feb 2019).
What trends are driving innovation in the field?
The drive to deliver precision medicine and translational research places ever higher demands – and standards – on research, with expectations on evermore precise data. This requires superior productivity, with greater precision and less errors, and drives innovation in workflow execution.
How has COVID-19 impacted your ability to innovate in 2020?
Andrew Alliance has supported customers developing COVID-19 vaccines, as well as both serological and PCR-based tests, throughout lockdown. Those customers have appreciated our cloud-native software for the remote setup and operation of our liquid handling automation from, from example, their home office. Moreover, it has emphasized the benefits of our unique approach to innovation – an agile development process capable of rapidly translating innovations into products that can be installed, trained and supported remotely.
---
MET ONE 3400+ AIR PARTICLE COUNTER
Automates and simplifies routine environmental monitoring for GMP cleanroom compliance by integrating innovative features "all inside the box"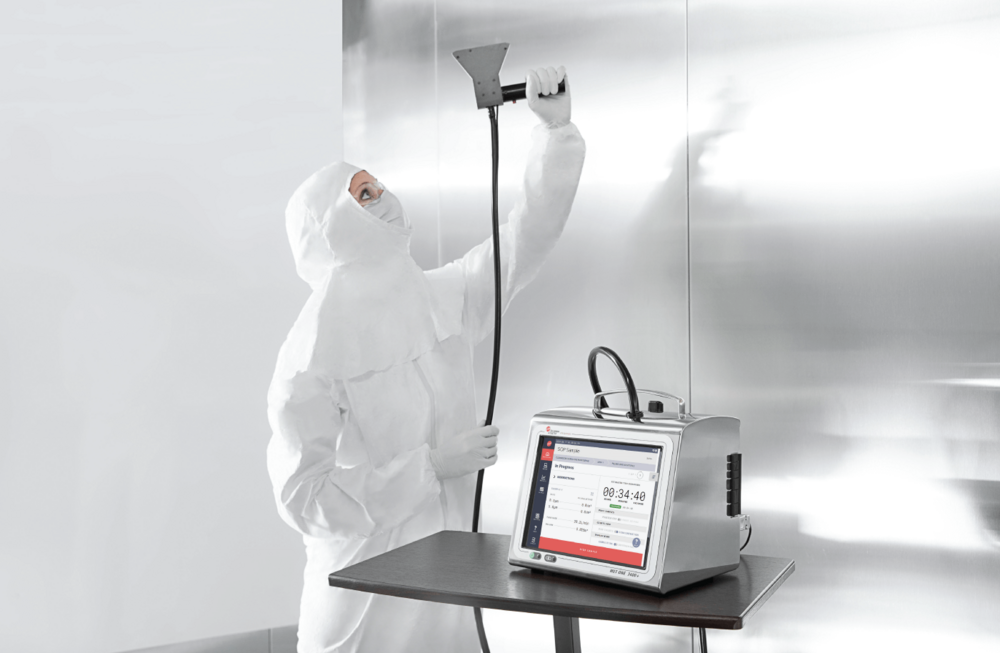 The new MET ONE 3400+ enables users to import routine environmental Standard Operating Procedures (SOP) into the counter, creating an interactive SOP map on the counter screen itself, which guides technicians to each sampling location. It automatically configures the counter according to the user's SOP, which helps reduce human error and improve data integrity.
All electronic records inside the counter are reviewed and approved — using electronic signatures — via a web browser, then exported via Ethernet. Administrators can also manage SOP version control remotely through a web browser.
"Because everything is 'in the box,' managing even complex SOPs can be greatly simplified," says Carter Moursund, Senior Product Manager. "Using a web browser interface, QC professionals can customize their electronic SOPs and maps, and change or update them quickly and easily. Plus, thanks to a new 'plug-nplay' networking feature, all SOP modifications are automatically replicated on all counters in use."
Interactive, on-screen tracking instantly shows on-site users which locations have been sampled, allowing them to monitor their progress at a glance.
After on-site monitoring, professionals then "sign" sampling reports via electronic signature. Reports can be exported in a secure electronic format to their network or a USB device. Thus, the MET ONE 3400+ supports compliance with the FDA's 21 CFR Part 11 regulation, and can streamline data access during audits required to maintain GMP manufacturing status.
"We're serious about ensuring data security and integrity," Moursund says. "All data produced by the instrument are encrypted, and users are never permitted to delete sampling records for any reason.
"And we're just as serious about making the new 3400+ model even more user-friendly. We designed it to be light so it's easier to carry from location to location. Plus, the 10-inch touchscreen is highly sensitive, so data entry can be trouble-free – even when users are double-gloved.
"To help simplify cleanroom monitoring for FDA and GMP compliance," he says, "we've not only put a lot of valuable timesaving features into the box, but we've also made the box itself easier to use, carry and clean."
For more information, visit beckman.com/metone
---
THE LUMOS II FTIR IMAGING MICROSCOPE
LUMOS II is a fully automated, stand-alone FTIR imaging microscope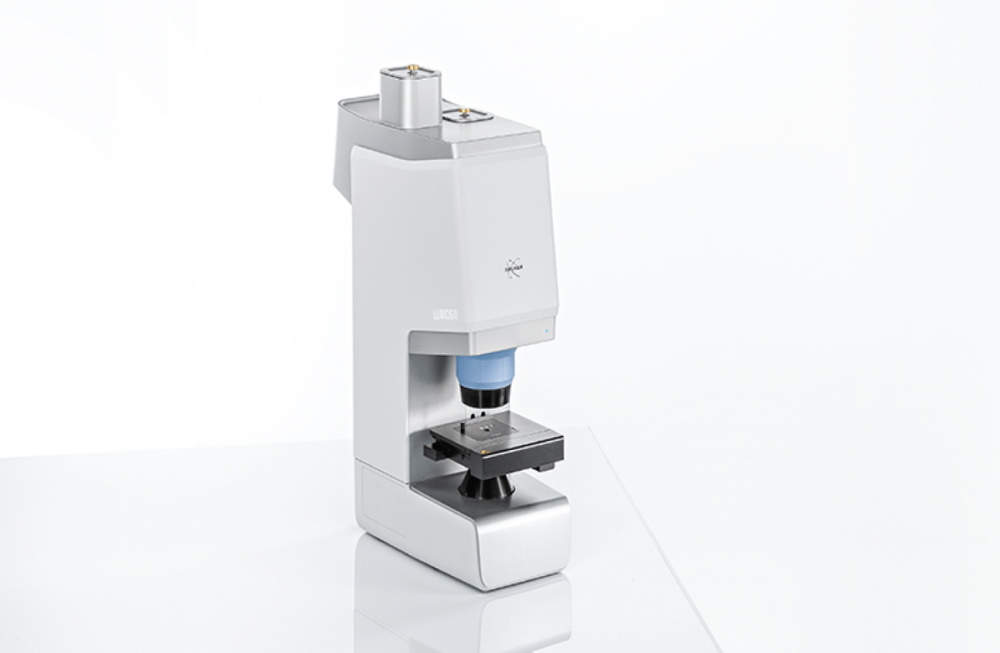 The LUMOS II takes FTIR microscopy to the next level by improving the speed, ease of use, accuracy and reliability. Beginners get perfect results in no time, while experts are afforded almost unlimited possibilities.

...FTIR Microscopy?
Conventional microscopy is one of the most widespread analytical techniques in research, forensics, failure analysis, life science and electronics. FTIR improves the precision and power of this tool for comprehensive microanalysis, allowing you to detect and immediately characterize tiny particles, product defects or tissue anomalies. Infrared spectroscopy gives abundant molecular information on organic and inorganic materials alike.The result: simple analysis of any sample type of any origin.
… FTIR Imaging?
The LUMOS II features incredibly fast FTIR imaging. Every pixel of an FTIR image comprises an entire FTIR spectrum. This spectral data can be used to render a false color image that emphasizes sample properties, like chemical structure or composition, giving superb spatial resolution and peak sensitivity across measurement modes. Researchers can assess the homogeneity of many materials (including tablets and polymers) and chemically characterize contaminations with ease and precision.
... LUMOS II?
LUMOS II naturally delivers leading performance in transmission, reflection and attenuated total reflection (ATR) measurements. It is also fully automated, software-controlled, and features an easily accessed sample stage. The retractable ATR crystal is controlled by high-precision piezoelectrical motors that facilitates an unhindered view of the sample while guaranteeing that measurements are taken precisely where you want them. The integrated pressure simultaneously ensures appropriate sample contact over entire samples.
Also on offer: exclusive FPA imaging technology that exceeds the speed and spatial resolution of line array and single-point measurements with enormous applicability. High-quality spectral data are obtained rapidly with ease and comfort. Whether it be transmission, reflection or ATR, the LUMOS II is always the right choice.
Learn more about LUMOS ll: www.bruker.com/lumos
---
FAST, ACCURATE, AND QUANTITATIVE VALUES
Accurately measuring trace or residual pesticides in agricultural materials and trace levels of regulated chemicals in tap water
The JMS-TQ4000GC Triple-Quadrupole Mass Spectrometer accurately measures trace or residual pesticides in agricultural materials and trace levels of regulated chemicals in tap water, and simplifies quantitative analysis of persistent environmental pollutants such as dioxins and PCBs. It achieves the fastest selected reaction monitoring switching speed in the industry at 1,000 channels per second. Chemists can analyze multiple target compounds with high accuracy.
The JMS-TQ4000GC offers three distinct technologies for high-speed analysis: ion accumulation, the short cell, and a fast GC technique. The short collision cell accumulates ions and ejects them in rapid pulses; the noise level of the signal is reduced by synchronizing the timing between pulsed ion ejection and signal acquisition, facilitating high-sensitivity analysis. A short and narrow capillary column with a rapid oven temperature ramp then allows the TQ4000GC to expedite routine analysis by reducing the time needed for measurements. The short collision cell technology provides enough high-speed transitions for fast GC measurement without any sensitivity loss.
Easier and faster data analysis
With an easy-to-read layout and simple operation, the TQ4000GC data analysis software "Escrime™" was developed for simultaneous multi-component analysis. Chromatograms are arranged in a vertical column, making it easy to compare samples. Combined with the compound "slideshow" function, the Escrime software makes it easy for chemists to confirm all
samples and components.
A wide range of organic analyses
In addition to the standard electron ionization source, the JMSTQ4000GC also supports optional chemical ionization and photoionization sources, enabling easy acquisition of molecular weight information. The system is also not limited to just GCMS. It can conduct two types of direct probe experiments: direct insertion probe for insoluble compounds and direct exposure probe for high-boiling-point and labile compounds.
To learn more, please visit: bit.ly/37sIbCm
---
EVOLUTIONS IN ANALYTICAL SAMPLE PREPARATION
Evolutions in Analytical Sample Preparation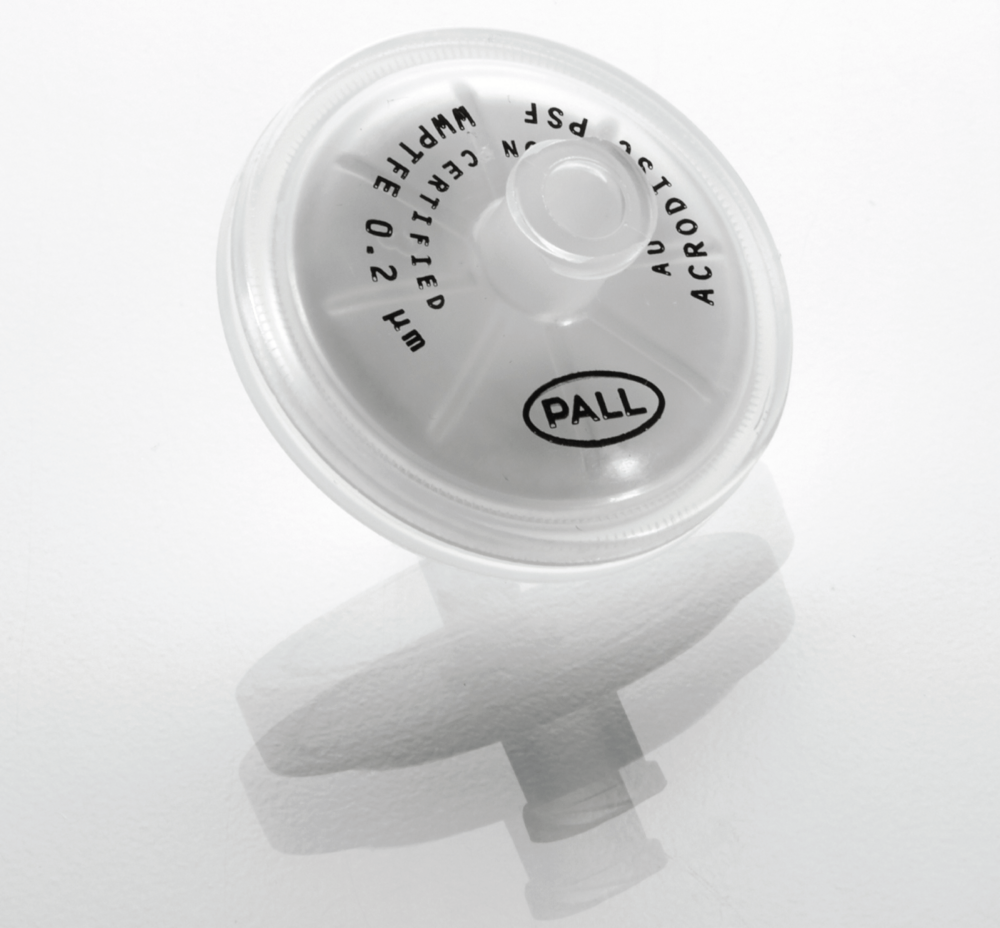 Chemical compatibility, binding, extractables and column life are critical in HPLC sample preparation. The quality of the membrane used to filter your samples has a direct effect on these factors, so selecting the right membrane is paramount to producing consistent, reliable results.
Water-wettable PTFE (wwPTFE) is a hydrophilic, chemically inert membrane designed specifically for chromatography. Developed as an allpurpose membrane for aqueous, acidic, basic, non-aggressive organic, and aggressive organic solutions, the wwPTFE membrane offers minimal protein binding and low levels of UV-absorbing extractables.
wwPTFE is offered in syringe filters, centrifugal devices, multi-well filter plates, and standalone membrane discs. Many of these devices incorporate a glass-fibre prefilter for the efficient filtration of high-particle-laden samples.
For more information on analytical sample prep, visit pall.com/lab
ASK THE EXPERT
Craig Tamble, Applications Scientist, Pall, Westborough, Massachusetts, USA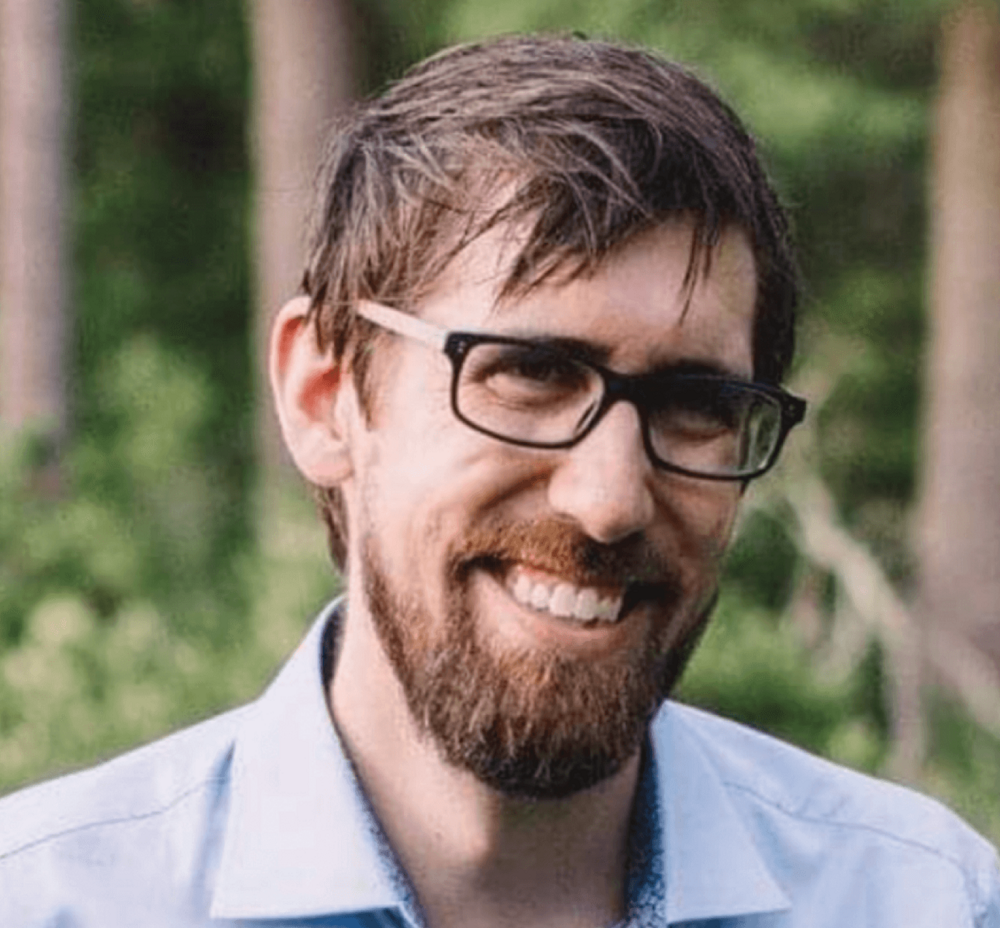 How does your company embody "innovation"?
From new products to exciting applications, innovation is integral to our mission at Pall. This is evident in our reaching out to new industries, like cannabis testing, to support the analytical capabilities of emerging fields from the beginning. Our expansive filtration device portfolio can help with purification and isolation, giving companies a total solution from start to finish.
Have you learned any valuable lessons to carry forward from this difficult year?
Communication has always been important. This year, with researchers separated from their labs, it has been more important than ever. Reduced lab time also put a premium on more focused experiments and faster results. Working in a more collaborative way with our customers is something that I look forward to continuing in the future.
What is your prediction for the future or analytical instrumentation?
Analytical instrumentation is becoming faster, smaller, and more sensitive, which places even greater emphasis on properly filtering samples. Clean and retentive filters are essential when it comes to keeping instruments running smoothly. How: by removing all particulates that could block columns and tubing while ensuring consistent baselines and low backgrounds for optimal detection of analytes.
---
NEXION® 5000 MULTIQUADRUPOLE ICP-MS
The industry's first four-quadrupole ICP-MS, delivering superior interference removal, excellent stability, and unmatched matrix tolerance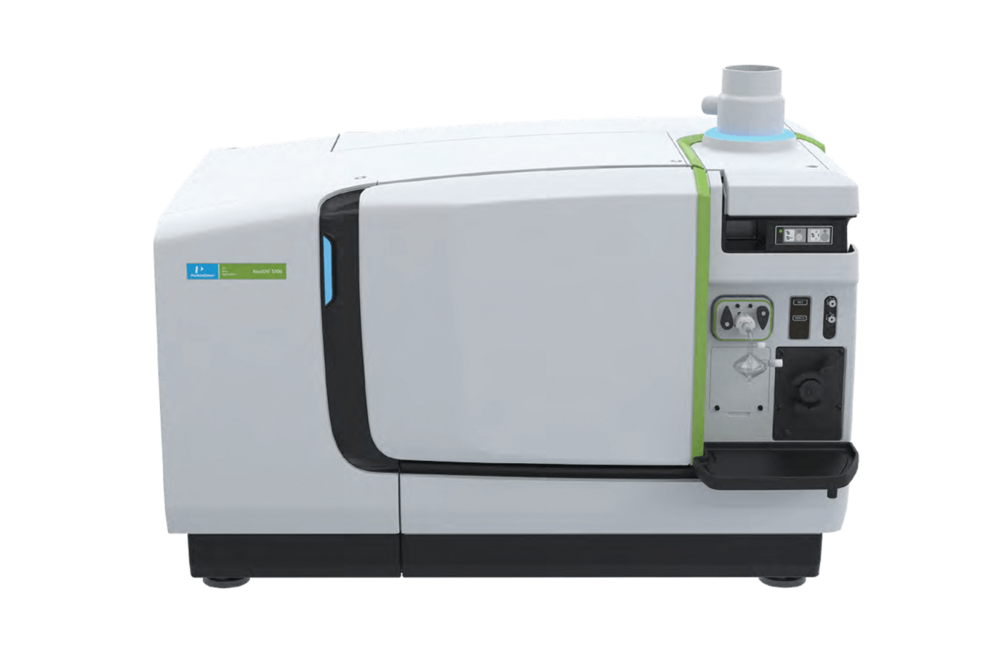 PerkinElmer's NexION® 5000 Multi-Quadrupole ICP-MS is a four-quadrupole instrument designed to remove the most complex interferences and address the most challenging applications in trace elemental testing. It takes ICP-MS performance beyond high-resolution ICP-MS and traditional triple-quadrupole technology to deliver exceptionally low partper-trillion (ppt) background equivalent concentrations (BECs).
Unlike triple-quadrupole systems, the NexION 5000 ICPMS delivers four stages of mass separation: a clean, focused ion beam of the mass of interest is introduced into the ion optics, enabling control of the fate of interferences as early in the process as the quadrupole ion deflector (Q0), where the ion beam is shaped and then directed to Q1 (first transmission analyzer quadrupole ). Mass separation takes place here. The on-mass ions then enter the quadrupole universal cell (Q2), where dynamic bandpass tuning controls the reaction and eliminates reaction byproducts before they have a chance to form new interferences. The resulting ions are mass separated in Q3 (second transmission analyzer quadrupole) before detection. This unique design makes the NexION 5000 the only ICP-MS to not only offer fine control over what enters the cell but also the reaction within the cell, delivering superior interference removal.
Plus, the novel second-generation triple cone interface with patent-pending OmniRing™ technology was developed with both sensitivity and stability in mind, providing a seamless solution for reducing space charge effects.
The combination of these and other tried-and-tested proprietary technologies allows the NexION 5000 ICPMS to deliver less than 1 ppt BECs (even under hot plasma conditions) for alkaline and alkaline earth elements, as well as ppt BECs for non-metals, such as sulfur, silicon and phosphorus. This is key for ultra-trace elemental analyses in challenging application areas. For example, instrumentation used in semiconductor device fabrication needs to be capable of detecting the lowest possible concentrations to reduce field failures of semiconductor products. And, in the health sector, especially biomonitoring, inaccurate results can make a great difference regarding patient diagnosis and treatment.
PerkinElmer's NexION 5000 Multi-Quadrupole ICP-MS delivers performance to the power of four.
To learn more about the unique benefits of the NexION 5000 ICP-MS, download the interactive brochure and application notes at www.perkinelmer.com/nexion5000
---
THE ARROW™ ATR SLIDE
A silicon ATR consumable slide with zero cleaning, zero risk, and zero hassle: a new direction for ATR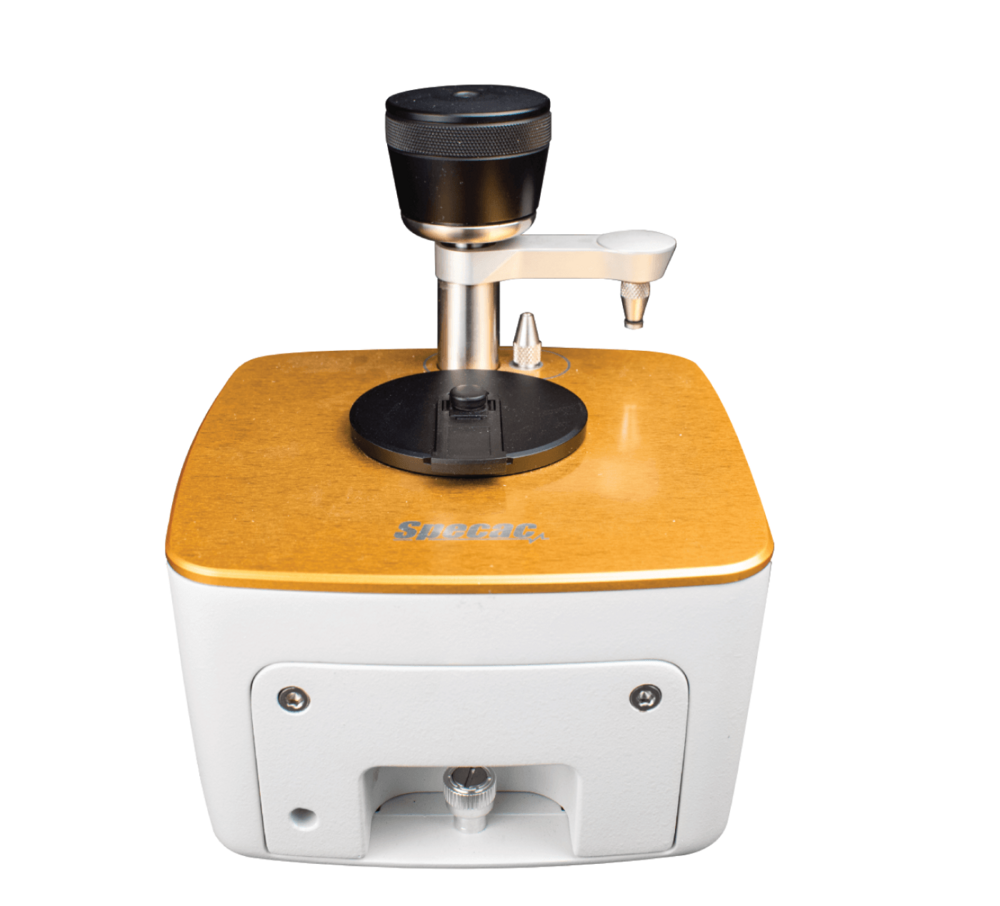 Designed for the Quest ATR accessory, Arrow™ facilitates the rapid assessment of a range of liquid analytes. Sample batches can be prepared away from the spectrometer on sample slides made from recycled polypropylene, reducing sample handing and boosting productivity.
Key features include:
Ultra-thin silicon wafer ATR
Batch preparation of samples ex situ
No cleaning required
Archivable samples
Retrofittable to all existing Quest™ units
Supplied volatiles cap
The Arrow™ was developed to tackle two key analytical problems. The first is cleaning of the puck between samples – this can lead to cross-contamination and wasted time for time- and resource-limited labs. The second is difficulty analyzing samples like paints and glues, which are sticky and difficult to remove, causing issue in traditional ATR experiments. As for applications, the Arrow™ has uses across microbiology, clinical research, paints and glues, and forensics.
For more information, please visit: www.specac.com/en/
SPECAC STRIKES AGAIN: INCITING INNOVATION
The design team at Specac has developed another blockbuster accessory for its market-leading Quest ATR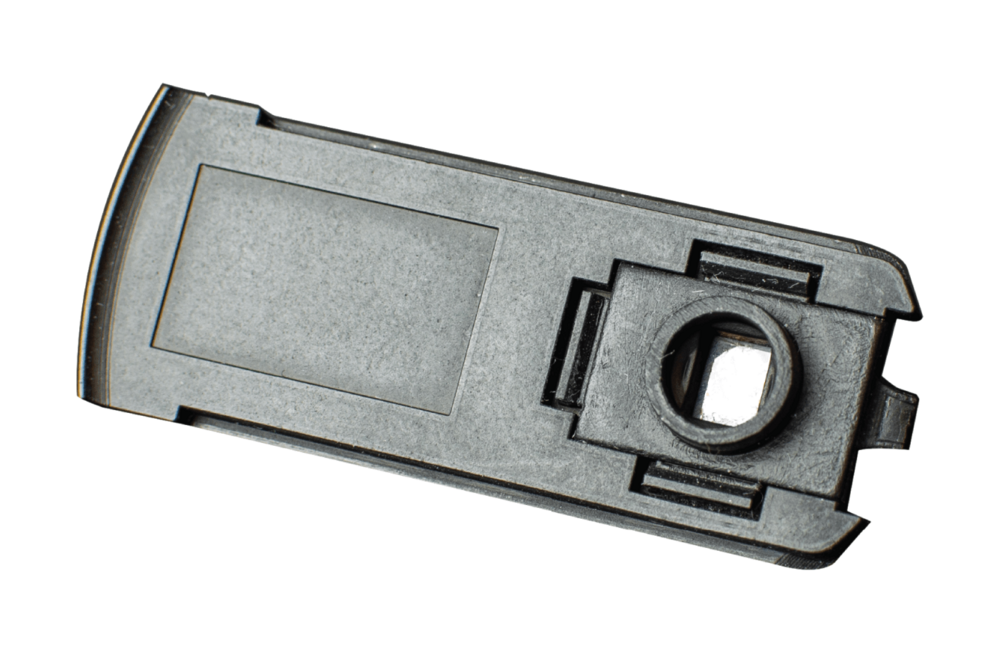 Specac lives to innovate. As we approach our 50th birthday in April 2021, we continue to apply our chief focus to bringing new products to market. We have led the way in developments for molecular and elemental spectroscopy for chemical analysis, and were the first to market with the monolithic diamond, single bounce, Golden Gate ATR in 1994. The Quest ATR, launched in 2012, was the first of a new generation of accessories, and is now the best-selling ATR on the market.
FTIR has seen a burgeoning use in medical screening, diagnostics and analytics in the last few years, and we believe we can make a real difference in this market with our existing and new products. To this end, we've significantly increased our technical competence in recent years by appointing two experienced applications scientists.
---
THIS MALS DETECTOR LOVES DETAILS
Green light in multi-angle light scattering for highly sensitive measurement of molecular weight and size in GPC, HPLC, and UHPLC
Do you need to determine the properties of polymers or investigate proteins and their aggregates in their native conformations? The LenS3 Multi-Angle Light Scattering (MALS) detector is the first in history to facilitate direct measurement of molecules down to 2 nm in size (the radius of gyration).
This MALS detector, which combines the advantages of low-angle (LALS), high-angle (HALS) and right-angle scattering of light (RALS), exerts its full range of capabilities in polymer and protein analytics. It achieves a high signal intensity by using a green laser and an extended light path. At the same time, the flow cell's construction eliminates noise from stray light and thus ensures high S/N – even with lowconcentration solutions. The patented design enables a new calculation methodology of size without complex extrapolation procedure.
The direct measurement of molecular weight and molecular radius for synthetic polymers, polysaccharides, proteins, and other biopolymers is thus simplified.
To learn more, please visit: https://bit.ly/3qJRDuc
ASK THE EXPERT
Sébastien Ruozeau, Product Manager for GPC/SEC systems and Detectors Tosoh Bioscience GmbH, Griesheim, Germany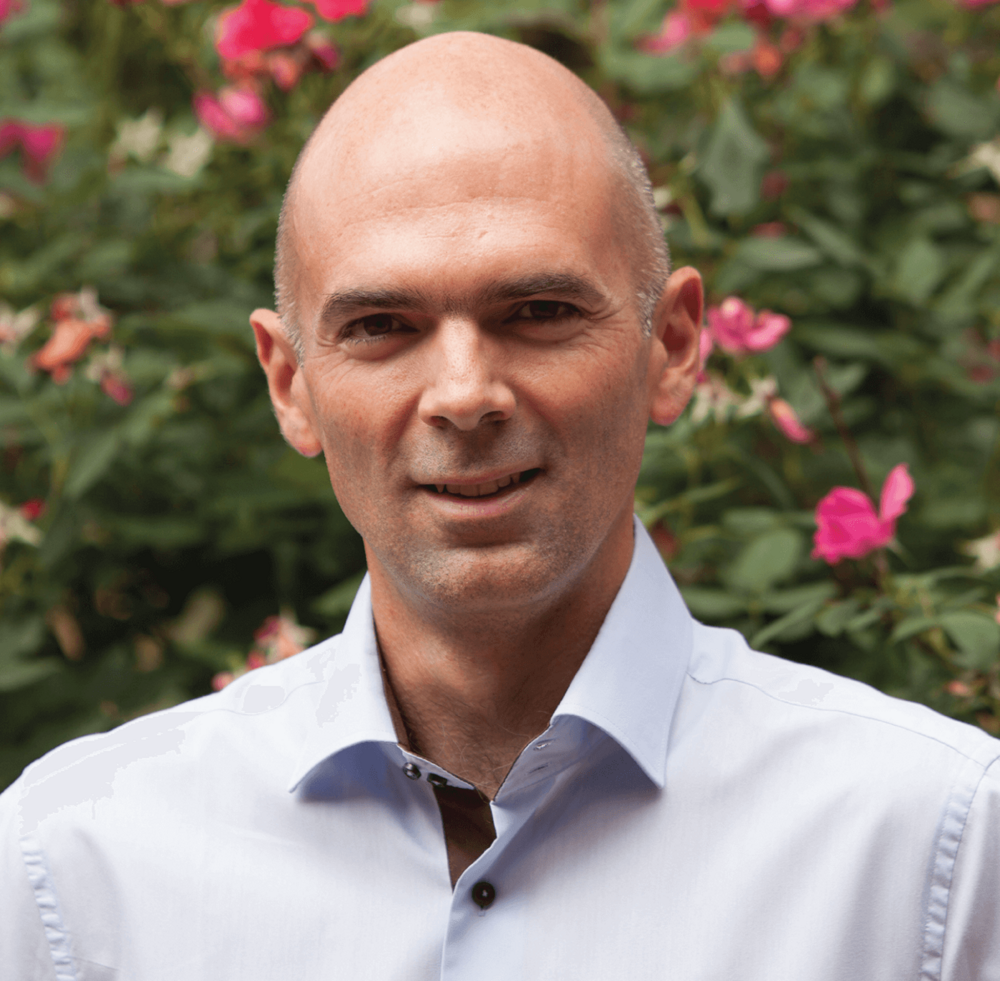 What was your route into analytical science?
As PhD student in polymer science, I had to characterize complex macromolecules by size-exclusion chromatography coupled with light scattering and viscometry detection. I spent countless hours understanding the theory, developing appropriate experimental conditions and getting the most relevant results out of the data I obtained. My passion for this very specific analytical technique arises from those times and motivates me to this day.
What development are you most proud of?
I am extremely proud of Tosoh Bioscience's LenS3 MALS detector for the characterization of molecular weight and size of biomolecules and polymers. By designing the flow path and optics with a completely new approach, this detector is the first significant breakthrough in light scattering detection in decades. Analytical scientists truly benefit from the instrument's unmatched sensitivity and extended capabilities for smaller molecules.
How has COVID-19 impacted your ability to innovate in 2020?
With worldwide restrictions on travels and in-person meetings, as well as universities and labs shut down, innovation in analytical science has been inevitably affected for international companies like Tosoh Bioscience. However, new modes of interactions between our global teams and with our partners have allowed us to maintain our research and development activities. Being creative and out of-the-box thinking is key to overcome the limitations we face.
---
TED-GC/MS SYSTEM FOR MICROPLASTICS
Thermal Extraction and Desorption (TED)-GC/MS combines large sample pyrolysis with Thermal Desorption (TD) and GC/MS for accurate microplastic analysis
Automated pyrolysis is performed in a thermogravimetric analyzer (TGA), and volatile polymer decomposition products are concentrated by solid-phase extraction in a reusable trap. The trap is subsequently transferred to the thermal desorber for TD GC/MS determination. The TGA and TD-GC/MS processes are effectively decoupled, preventing non-volatile pyrolysis residues from reaching and contaminating the GC/ MS. Automated, uninterrupted TED-GC/MS analysis of large sample batches can be performed.
Sample sizes up to 100 mg enable representative sampling and simplify handling - even of soil, silt or compost samples, which only need to be dried and homogenized before analysis. In combination with fractionated filtration, size fractions in air and water samples, including road run-off and drinking water, are easily determined without further sample preparation.
Polymers are determined via specific pyrolysis marker compounds. Identification is comprehensive and verifiable, and quantification can be performed using internal or external standards. Combining large sample capacity, pyrolysis residue elimination, solid phase concentration and TD-GC/MS results in significantly improved limits of quantitation for polymers in complex environmental samples. The GERSTEL ChromIdent Pyro-Edition software enables simple and efficient data processing, even for complex mixtures and matrices. As an added benefit, the TGA curve allows monitoring of replicate sample homogeneity for QC purposes.
TED-GC/MS was invented at the Bundesanstalt für Materialforschung und-prüfung (BAM) in Berlin. The BAM is the leading scientific and technical federal German institute for materials research and testing. Their partnership with GERSTEL led to the development of an integrated and patented interface, and the automated analysis system. An ISO standard based on TED-GC/MS and pyrolysis-GC/ MS is under development in ISO TC61 (Plastics) for general ways to determine microplastics.
Find out more: www.gerstel.com/en/TED-GCMS.htm
Subscribe to The Analytical Scientist Newsletters