Techniques & Tools
Technology
The Innovators 2022
Showcasing the products and companies making a difference in 2022
| 20 min read | Technology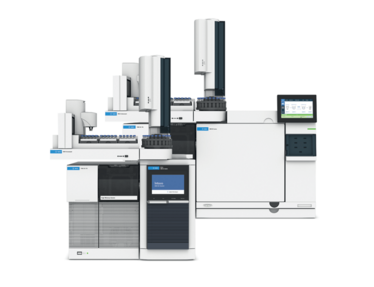 Agilent 7000E and 7010C Triple Quadrupole GC/MS Instruments
Unparalleled sensitivity and robust day-to-day performance powered by intelligence
Sponsored by Agilent Technologies

Labs across the world are under increased pressure to improve operating costs and increase sample throughput. To meet these challenges, the next evolution of the Agilent GC/TQ platform is built to help you exceed your productivity goals. With integrated system intelligence, the Agilent 7000E and 7010C triple quadrupole GC/MS instruments provide a pathway to robust, day-in and day-out performance with unparalleled sensitivity.

The latest Agilent GC/TQ instruments are powered by a new, smarter core that enables new tune and diagnostic capabilities. Among these enhancements is SWARM autotune. This tune algorithm uses a technique called particle swarm optimization, which utilizes the intelligence of a swarm – much like a flock of birds – to converge on the best parameters. It employs the high speed and precision of the hardware to test many settings simultaneously and converge on the ideal system settings for optimal performance. Additional intelligent features, like diagnostic tune, function to gather as much information as possible about the GC/TQ system and organize it into a very detailed system report for a quick diagnosis to get your instrument up and running when you need it.

HydroInert, compatible with the 7000E GC/TQ, is a revolutionary ion source optimized for use with hydrogen carrier gas. With helium being a finite resource, it can get expensive to procure. Hydrogen is a low cost, renewable gas and is the best alternative to helium. The novel HydroInert source improves chromatographic efficiencies with hydrogen, allowing labs to achieve faster separations with better peaks and reduced spectral anomalies while maximizing return on investment with hydrogen gas.

Users can also take advantage of new acquisition modes for improved confidence to identify what is truly there. With up to 10 confirmatory transitions for Triggered MRM and the ability to perform retrospective analyses with simultaneous dMRM/ scan data, labs now have more tools for compound identification with reduced risk of false positives.

When it comes to identifying leaks in your GC column and other connections, the next evolution in the MassHunter Acquisition software helps get your GC/TQ system up and ready for analysis quicker by improving upon the way users perform leak tests. The 7000E and 7010C both contain new functionality to assist in identifying the source of these leaks or monitoring the amount of leak over time.

These latest innovations included in the 7000E and 7010C triple quadrupole GC/MS will empower your lab to meet increasing sample throughput and productivity demands.

Learn more at www.agilent.com/chem/7010c
---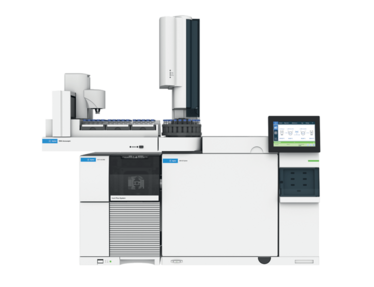 Agilent 5977C GC/MSD
Discover the possibilities when your lab runs at peak efficiency
Sponsored by Agilent Technologies

The never-ending pressure to improve operating costs by increasing sample throughput and decreasing sample turnaround time is exhausting. Meeting these goals is even more challenging because of unplanned downtime – things break, staff turnover is high, regulations change, and new application needs arise all the time. Not only does downtime slow your progress, but it's expensive. You find yourself constantly feeling like you need to keep up – but it doesn't have to be that way. Meet the Agilent 5977C GC/MSD. Coupled with new technologies that drive maximum productivity in your lab, the 5977C is designed to provide robust, day-in, day-out performance so you can focus your time on things that add value to your lab.

The Agilent JetClean self-cleaning ion source maximizes instrument uptime and sample throughput by greatly reducing or even eliminating the need for manual ion source cleaning, resulting in an additional one to two days per month to perform analyses.

The self-aware GC features enable a variety of useful and convenient diagnostic and maintenance options that prevent common GC problems. The browser interface provides remote connectivity through the lab network and access to feat ures w ithout the need for a data system. Users can view instrument status, run diagnostics, check maintenance logs, and view helpful service videos – all from a mobile device.

The 5977C GC/ MSD introduces for the first time, the Agilent HydroInert source a revolutionary El source optimized for use with hydrogen carrier gas. With helium being a finite and dwindling resource with an inefficient production, it is expensive, and availability is a concern. Hydrogen is a low cost, renewable gas that is the best alternative to helium. The novel HydroInert source improves chromatographic efficiencies with hydrogen, allowing labs to achieve faster separations with better peaks and reduced spectral anomalies while maximizing return on investment with hydrogen gas.

The 5977C GC/MSD has also been developed with resource conservation and reducing carbon footprint in mind. By emphasizing accountability, consistency, and transparency (ACT) around manufacturing, energy and water use, packaging, and end-of-life, scientists and procurement specialists can easily choose more sustainable products.

You've trusted Agilent GC/MS solutions for decades. Their proven legacy of leadership, innovation, and high-performance instruments has never let you down. With Agilent workflows, you can prevent interruptions to your lab operations, keeping productivity and profitability high year after year. Take advantage of the latest GC/MS technology from Agilent to keep your lab running at peak efficiency, placing you comfortably ahead of your competition.

Learn more at www.agilent.com/chem/5977c
---
Streamline Your Workflow With Genius XE
Take control of your lab's nitrogen gas needs with PEAK Scientific's in-house, on-demand nitrogen generator
Sponsored by Peak Scientific

It's always important to be looking at ways to make labs more independent, streamlined, and efficient. That's why PEAK Scientific developed the Genius XE – a cutting-edge nitrogen generator, designed to incorporate advanced technology and robust engineering. The Genius XE offers stress-free nitrogen gas generation in the lab at the press of a button – providing a premium, standalone nitrogen solution for high performance LC-MS.

Inspired by the success of PEAK's best-selling Genius line of nitrogen gas generators for LC-MS, Genius XE Nitrogen is a cutting-edge evolution combining advanced technology with refined and robust engineering. And with an in-house gas generator, PEAK can remove the reliance that many labs have on gas cylinders or dewars and provide them with a sustainable source of gas for their instruments.

PEAK have introduced a number of innovations into the Genius XE, including Multi-Stage Purification™, which can be broken down into five different stages:
A Triplex Particulate Filter with three sequential stages of micro-particulate and coalescing filtration ensures the nitrogen is as clean and high-purity as possible from a generator.

The AirMax™ air intake maximizes air flow into and around the integrated compressors which, combined with first-stage filtration, allows compressors to operate at full efficiency.

Genius XE employs two-stage moisture removal. This unique reheat technology and proprietary lock-and- drain moisture removal ensures your application is extra protected against any risk of moisture in the gas stream, delivering ultra-dry nitrogen gas into your instrument.

A custom advanced polymer hollow fiber nitrogen membrane technology, developed in collaboration with a world leading nitrogen membrane manufacturer, ensures a consistently high purity of nitrogen gas from Genius XE, even at high flow rates.

Genius XE's Multi-Stage Purification™ includes NMHC Capture. This proprietary non-methane hydrocarbon (NMHC) filtration stage is designed to remove ambient long-chain hydrocarbons (down to <1ppm), which can cause spectral interference in some analytical results, depending on the method. The innovative design has been optimized for efficiency, performance and service life.
Genius XE Nitrogen generators are the next evolution in PEAK's Genius line, engineered to exceptionally high specification using proven and precision designed components, developed and refined over years of experience in manufacturing nitrogen generators for the laboratory.

Genius XE has been designed to ensure the lab has a constant, consistent nitrogen gas supply – there is no concern that gas will run out as the gas is produced through compressed air on-demand in the lab. The Genius XE, therefore, is a more sustainable option for labs who are looking to make greener choices and reduce their impact on the environment.
---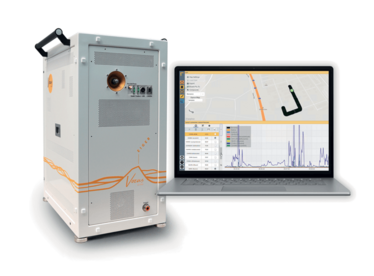 Bring The Lab Anywhere with the Vocus Eiger
Comprehensive, fast, and sensitive VOC analysis for mobile applications – the Vocus Eiger is the ideal combination of performance and size, offering robust, sensitive, real-time chemical ionization time- of-flight mass spectrometry on the go
Sponsored by Tofwerk

The Vocus Eiger is the most robust solution for direct trace gas analysis – perfect for demanding applications where mobility is crucial. A rugged, compact design offers reliability in any environment and is easily installed in mobile labs or smaller vehicles. TOFWERK's trusted chemical ionization time-of-flight mass spectrometry platform enables ultra-sensitive, fast, and simultaneous quantification for 1,000s of VOCs, reported in real time. Straightforward, remote operation allows users to operate and view their data completely online, from anywhere. Unparalleled speed and sensitivity at low parts-per-trillion limits of detection provides a superior solution to conventional technologies that operate with slower time resolutions, limited compound coverage, and inadequate sensitivity.

The flexible Eiger is well suited for a diverse and lengthy list of applications: ambient air analysis, regulatory monitoring, cleanroom AMC monitoring, breath analysis, food and flavor analysis, and more.

The Vocus Eiger sits in the middle of TOFWERK's CI-TOF portfolio, offering the perfect blend between smaller monitoring instruments and high- performance, research grade instruments – delivering excellent performance for both research and monitoring interests.
Tofwerk - Innovative Solutions for Chemical Analysis
Time-of-flight mass spectrometers for applications that demand exceptional speed and sensitivity

TOFWERK is making the world a cleaner place through innovative solutions for chemical analysis. Their scientists and engineers design, manufacture, and optimize high-performance mass spectrometers for use in a diverse variety of applications, including ambient air monitoring, breath analysis, food and flavor analysis, geological science, and material science. Used by researchers and industrial customers around the world, TOFWERK time-of-flight mass spectrometers offer unmatched speed and sensitivity with compact, robust construction for use in any environment.
---
ACD/MS Structure Id – Rapid Identification of Unknowns Workflow
Our most advanced multi-technique, vendor agnostic mass spectroscopy software for structure characterization and rapid identification of unknowns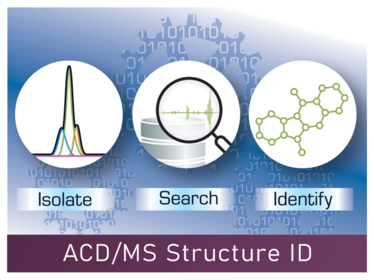 Sponsored by ACD Labs

With MS Structure ID you get a simple, replicable workflow for quickly generating and narrowing down structural candidates. With it you can:
Import

Import, extract, and interpret all MS data from all major instrument vendors in one software platform. Detect all key components, extract relevant peaks, and visualize all GC/MS or LC/UV/MSn data together in one interface.
Identify

Identify and characterize components for seamless structure identification. Componentize data and automatically search PubChem for accurate mass and molecular formula matches to increase the number of identified compounds. Compare experimental and candidate mass spectra directly via mirrored plots.
Integrate

Streamline results interpretation by compiling and analyzing data in a single environment. Add fragments to include and/ or exclude lists to further narrow down candidate structures creating more manageable lists. Create a database from experimental data to increase the number of compounds identifiable. Use the AutoAssignment tool to rank structures based on the Assignment Score between generated fragments and the MSn spectrum, and determine the best structural match for experimental data.
Inform

Complete databasing capabilities with simplified collaboration and reporting. Generate readily accessible and comprehensive reports including analytical interpretations and structure assignments. Effortlessly communicate and collaborate on projects.
MS Structure ID provides the tools for a fast and efficient way to import, extract and interpret MS data – allowing you to search for a wide range of potential structures, curate a reasonable and relevant list of candidates, and identify the most likely structure for a chromatographic peak.

Learn more at www.acdlabs.com/MSStructureID
---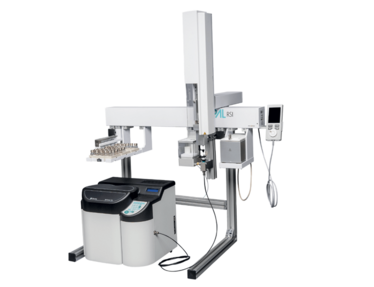 Automated Total Nitrosamine Analyser
The Automated Total Nitrosamine Analyser takes a totally unique approach to analyzing Nitrosamine content of almost any sample down to ppb levels
Sponsored by Ellutia

Nitrosamines are carcinogenic compounds found across a wide range of industries. In recent years this has been a particular issue for the pharmaceutical industry, with several high-profile product recalls due to the presence of nitrosamines in medication. Off the back of these cases, regulatory bodies have required pharmaceutical companies to conduct risk assessments and monitor their products, ingredients, and processes for their potential to introduce nitrosamine content.

Historically, this has been performed using mass spectrometry coupled to a GC or HPLC system. This has, however, proved very inefficient for pharmaceutical companies due to the sheer volume of samples and sample types, the often complex sample preparation required, the extremely low detection limits required, and the potential for false positives. The Automated Total Nitrosamine Analyser helps alleviate many of these pain points, allowing users to automatically screen up to 10 samples an hour for total nitrosamine content – which means only positive samples need passing on for further speciated analysis.

Some sample types, such as medicated shampoos, can be analyzed directly with no additional sample prep required, while others, such as tablets, require an initial extraction into a solvent. Samples are placed into a vial with the reagent and then loaded onto the autosampler. The system uses a unique in-vial chemical reaction to target any nitrosamines in the sample. This reaction breaks off the NO group from the nitrosamines, which is then sampled from the headspace of the vial and detected using the 800 Series TEA chemiluminescence detector. This gives a single result for the total nitrosamine content present down to 1 ppb levels. This approach also significantly reduces the chance of false positives because of the selectivity and sensitivity for nitrosamine compounds.

The nitrosamine issue is not going away anytime soon, likely becoming a more significant problem across many other industries as their presence is detected. So, with an ever-growing number of samples, the need for a system that can rapidly screen for total nitrosamine content is clear. The Automated Total Nitrosamine Analyser has already been recognised, winning the Automation Award at Lab Innovations 2022 and looks set to revolutionize the world of nitrosamine analysis.

For further info, please visit https://www.ellutia.com/ATNA
---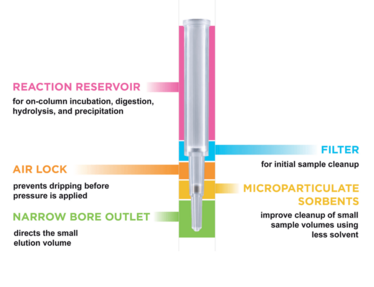 NBE™: A Revolution In Spe Column Design
Tecan NBE™ columns' dual chamber design consolidates steps – saving time and resources
Sponsored by Tecan

Tecan Narrow Bore Extraction™ (NBE™) columns feature a unique dual chamber design that combines a reaction vessel with an SPE column all in one revolutionary format. By utilizing a novel pocket seal airlock and filter, the top reaction vessel is separated from the microparticulate sorbents in the SPE chamber until positive pressure is applied. This provides the ability to integrate pre-SPE digestion or incubation steps into your SPE workflow without having to re-pipette samples or change labware prior to extraction. The pocket seal airlock also enables drip- free operation until positive pressure is applied, making the NBE column ideal for automated applications and scaling of workflows.

The innovations included in Tecan NBE format columns are empowering the consolidation of workflow steps to deliver faster, more efficient processes. Additionally, like all Tecan SPE solutions, NBE columns deliver the improved reproducibility, higher sensitivity, and lower solvent and reagent consumption that today's labs are looking for, alongside the game-changing addition of unparalleled efficiency gains in more complex workflows. If you're looking to scale sample prep, automate processes, eliminate bottlenecks, or improve workflow efficiency, the Tecan NBE SPE columns are a must-consider innovative option for your lab.

Learn more at https://www.tecan.com/Biopharma-SPE
Our Purpose and Vision
Scaling healthcare innovation globally

At Tecan, we are driven to improve people's lives and health. We do this by empowering our customers to scale healthcare innovation globally, from life science to the clinic. We collaborate with our customers in healthcare and the life sciences, from early-stage innovation through project implementation and beyond. We deliver the products, services, and solutions that make lab processes and medical procedures precise, reproducible, and compliant. This leads to scalable outcomes that are further reaching and ever more valuable to humankind.

Everything we do is guided by our values:
Ambition. We push the boundaries of possibility. Through continuous innovation and support, we empower our teams, customers, and partners to achieve their personal and professional potential and reach their research and business goals.
Highest standards. Customers choose us because we consistently deliver the highest standards in every market we serve. We lead our business with courage, curiosity, respect, and brutal honesty.
Trust. We have earned our reputation through honest actions and responsible leadership. Our employees, customers, shareholders, and partners know that their success is our top priority
---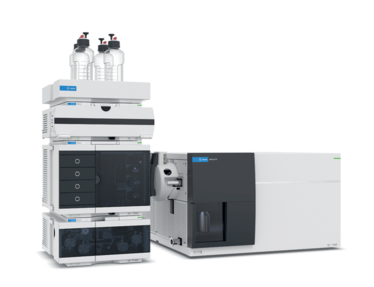 Agilent 6475 Triple Quadrupole LC/MS
Intelligence that powers ultimate productivity
Sponsored by Agilent

The next evolution of our trusted LC/TQ platform is designed to address daily productivity demands in the lab and help meet your efficiency goals. With integrated system intelligence, the new Agilent 6475 triple quadrupole LC/MS provides a pathway to increase your sample throughput, without having to add more instruments and lab personnel or extend lab hours.

Sophisticated, yet easy-to-use onboard intelligence provides immediate validation of results to both improve speed of analysis and predict when maintenance is needed, reducing downtime. Time-saving automation software lets you schedule tuning and calibration in advance, which means when you walk in the lab the 6475 LC/TQ is ready to run samples. And proven, ultra-rugged quadrupole technology ensures instrument reliability for peace of mind and lower cost of ownership.

Tweaking and fine-tuning your LC/MS to optimize performance is challenging and time consuming. An innovative tuning algorithm in the 6475 triple quadrupole LC/MS takes the guesswork out of achieving peak performance. Smart procedures utilize artificial techniques to evaluate many parameters simultaneously, resulting in faster start-up time and greater consistency.

Unexpected instrument issues and the resulting downtime is extremely disruptive – especially if you don't know the source of the problem. The 6475 triple quadrupole LC/MS monitors its own vitals, giving you a real-time overview of the system's health. And to help you pinpoint where and when issues may arise, key operational areas are tracked and monitored as part of early maintenance feedback.

You can ensure confidence and throughput with Intelligent Reflex, which uses reflexive reinjection logic to check that results are immediately trustworthy and within operational limits. And cross-contamination is prevented with Carryover Detection, which inserts additional blanks to ensure the next sample is unaffected by the previous sample. The above Cal. Range workflow detects if a sample is outside the calibration range and can reinject the sample with less volume. Lastly, Fast Screening processes samples with incredible speed. For example, if a target analyte is detected with a screening method (short LC gradient), an analytical method (standard gradient) is run on that sample automatically; if the target isn't detected, the system proceeds to the next sample.

These latest innovations included in the 6475 triple quadrupole LC/MS will empower your lab to meet increasing sample throughput and productivity demands.

Learn more at www.agilent.com/chem/6475
---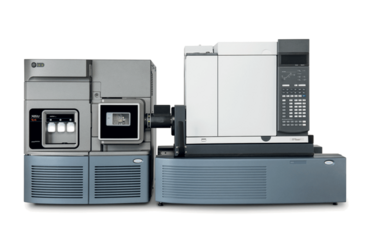 Next Generation GC-MS Is Here Today
Delivering high performance GC-MS to redefine your workflows on tandem quadrupole and high-resolution mass spectrometers
Sponsored by Waters

Atmospheric Pressure Gas Chromatography (APGCTM) is a mass spectrometry (MS) ionization technique similar to atmospheric pressure chemical ionization (APCI). In contrast to electron ionization (EI), a common ionization mode used for gas chromatography (GC) coupled with mass spectrometry (MS), APGC is considered a soft ionization technique, meaning in- source fragmentation of analytes is very low. APGC offers some key advantages including:
increased selectivity
increased sensitivity
simpler GC injection techniques
streamlined sample preparation
unrestricted use of nitrogen as a safe and sustainable carrier gas

Background
Waters commercialized APGC over a decade ago, coupling the technology to both tandem/triple quadrupole (TQ ) and quadrupole time of flight (QTof) MS systems. The launch of the Waters' XevoTM TQ-S system (2010) saw the introduction of StepWaveTM ion optics, which when combined with APGC, allowed the system to sample greater volumes of gas – with game-changing sensitivity.

The continuing development of TQ technology with the Xevo TQ-XS and Xevo TQ Absolute has resulted in an even greater level of sensitivity for GC applications when APGC technology is used. The benefits of this increased sensitivity not only allow for lower achievable limits, but also lower on-column sample volumes, which can reduce the amount of maintenance required for the GC inlet, column, and ion source.

How does APGC work?

APGC is a chemical ionization technique, where a corona pin situated within an ionization chamber creates a nitrogen plasma, which reacts with any analytes or reagent gases present in the region. There are two primary mechanisms of ionization that can occur: charge transfer and protonation. Choosing between these ionization mechanisms is achieved by altering source conditions. And mixed mode, combining charge transfer and protonation, is also possible.

What applications is APGC used for?

With multiple reaction monitoring (MRM), APGC is suitable for a variety of targeted GC-MS/MS applications, which include the identification and quantitation of:
dioxins, furans, and dioxin like PCBs
pesticides and persistent organic pollutants
semi-volatile compounds (SVOCs)
As well as targeted analysis, APGC can also be coupled to QTof and ion-mobility-enabled MS technologies to provide a powerful tool for non-targeted analysis. APGC technology offers laboratories a powerful alternative to EI technology, enabling low limits of detection and confident compound identification and confirmation, while reducing laboratory costs (from reduced GC system maintenance and the ability to use nitrogen as an alternative carrier gas).

Learn more at www.waters.com/NextGenGCMS
---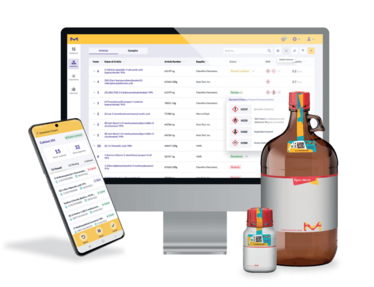 Lanexo® System: Smarter Inventory Management
Track your lab's inventory – what was used, by whom, when, and for what – with just a few taps of a smartphone
Sponsored by Merck

Say goodbye to Excel and paper inventories

With its mobile app and radiofrequency identification (RFID) labels, the LANEXO® System captures and stores all consumables data in a secure cloud with just a few taps of a smartphone. Excel and paper become obsolete, and managing your stocks across multiple sites becomes easier. And remote access to real-time digital data on consumables – SDS, owner, opening/expiry dates, location, usage, disposal information – gives you the complete traceability you need for audit readiness.

A more sustainable laboratory

This fully 21 CFR Part 11-compliant solution captures digital data on chemicals from RFID labels placed on bottles, providing a real-time picture of your storage locations and stock/usage levels. The LANEXO® System also reduces the time you spend on repetitive, error-prone manual processes; automates expiry date monitoring and root cause analysis with inventory control; and manages stocks based on the "first-in/ first-out" principle. Fewer chemicals expire or go unused – and your lab becomes more sustainable.

Regulatory compliance and audit readiness made easy

With the LANEXO® System, consumables documentation is automatically traceable, as are storage compliance checks such as GHS codes and identity checks of experimental workflows, for full 21 CFR Part 11 compliance. And any actions performed in the app –such as adjustments of consumable volumes, or what was used by whom, when, and for what – are captured in the audit trail and can be easily exported. Each consumable in the system is matched to a time-stamped audit report that documents its lifecycle from receipt to disposal.

A safer lab with lower operational risk

Rapid electronic access to safety data sheets (SDS) helps lab staff store and handle consumables safely. Automatic calculation of expiration dates helps prevent the inadvertent use of expired chemicals in experiments. And real-time alert notifications warn when two incompatible chemicals are stored together.

An intuitive, easy-to-implement solution

With the LANEXO® Web and Mobile Apps' highly intuitive user interfaces, you can register, store and relocate consumables with just a few taps of a phone. You also won't have to worry about running out of chemicals again: set up Restock Rules that alert you when you're running low on a consumable, and then you can reorder it either automatically or manually. Finally, the LANEXO® System is easy to set up and integrate into existing workstreams, thanks to API integration into ELN, ERP and LIMS. Training takes less than a day before you're up and running.

For further info, please visit www.lanexosystem.com
Receive content, products, events as well as relevant industry updates from The Analytical Scientist and its sponsors.