Techniques & Tools
Sample Preparation,
Mass Spectrometry,
Proteomics
The Power of Better Prep
Proteomic progress should not be hindered by time consuming, error-prone (read: manual!) sample preparation
Daniel Lopez-Ferrer | | Opinion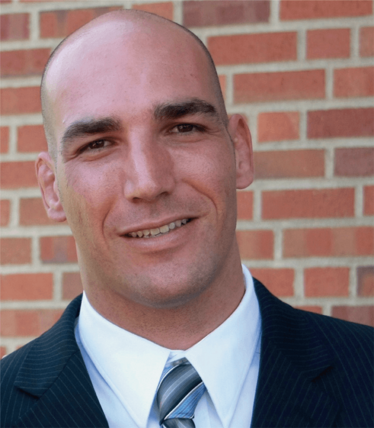 Mass spectrometry (MS)-based proteomics techniques give us the power to characterize the expression of the genome and gain insight into biological mechanisms that we could previously only dream of. Many areas of research and analysis have now been brought to life thanks to this method, including forensic proteomics and personalized proteomics for precision medicine.

But what makes MS-based proteomics such a valuable tool? Well, it's highly sensitive and selective – both crucial characteristics to help understand the thousands of proteins across a wide dynamic range. What's more, recent technological advances have driven high-throughput capabilities, meaning vast quantities of data can be gathered quickly.

Certainly, MS-based proteomics experiments have significantly advanced over recent years, but sample preparation remains a major bottleneck in the workflow. Many different, intricate steps are required to prepare samples for analysis (for example, cell lysis, reduction/alkylation, digestion, labeling, and clean-up). Preparing samples for analysis can vary greatly depending on the type of sample and what proteins are of interest. Crucially, there are often large dynamic ranges within a sample, driving a need to enrich targets and/or deplete interference for improved MS analysis. In addition, impurities such as detergents and salts must be removed. Worst of all, most of these steps remain manual – another way to say time-consuming, expensive, and error prone. And as the number of clean-up steps increases, the risk of error does too. And as we know all too well, errors made in sample preparation will almost certainly cause problems in the later stages of analysis, and often won't be apparent until the end of the process – and that means time (and valuable samples) lost.

For the field to progress – and for MS-based proteomics to become more reproducible (in terms of both inter- and intra-laboratory agreement) – we must move towards standardized and scalable sample preparation using automation.

Standardization not only addresses the many challenges associated with manual sample preparation but is also the first step towards streamlining analytical processes. You may think it seems like a pipedream – asking, "Sample types vary so much in terms of composition and protein abundance – so how can they possibly be standardized?" You'll also know that, for any protocol, the steps need to occur in a particular order. But that also means that certain sample types can be grouped and purified using similar approaches.

When it comes to standardization, I believe sample preparation kits – available from multiple suppliers – are (or should be) your best friend. Because sample preparation kits use pre-formulated reagents, they help minimize preparation differences between labs, which removes variance and increases reproducibility. Not only do they offer a means to standardize preparation, but they also streamline protocols (by minimizing the number of steps needed for sample processing), which reduces the overall preparation time needed. Many of these kits are also flexible enough to be used with different sample types, including cells, plasma, and tissue.

And once you have a standardized, easy to use sample preparation process (kits!), you open the door to automation, which further reduces error and increases efficiency. And when automated systems make use of validated sample preparation methods, they increase overall confidence in experiments.

Proteomics has a bright future. And I firmly believe that sample preparation – the backbone of high-quality proteomics results – should not stand in the way of progress!
Receive content, products, events as well as relevant industry updates from The Analytical Scientist and its sponsors.