Techniques & Tools
Mass Spectrometry,
Technology,
Business
What's in the Box?
The roller coaster origin story of the world's first laser ablation, laser ionization time of flight mass spectrometer (LALI-TOF-MS)
Jeffrey Williams | | Longer Read
February 29, 2020 (11 days before the WHO's formal declaration of a pandemic), McCormick Place Convention Center, Chicago

After additional soldering, last minute UI programming, and general wrangling on an Airbnb kitchen table until 3am the night before, we rolled into the Pittcon exhibition hall with the functional insides of something wonderful. We were left with just one seemingly small task to perform: securing the stunning but somehow ill-fitting housing. Neither firm pressure nor brute force (a hammer was involved) resolved the issue. We had been working 18-hour days for 45 days straight, tackling all manner of serious challenges along the way; we would not be foiled by this final hurdle. We erected a makeshift barrier to hide our quickly hatching plan – and then started cutting away at the metal chassis of the instrument with a Dremel [other rotary tools are available]. The high-pitched squealing – and possibly sparks – undoubtedly raised eyebrows...

At 8am, prior to Pittcon opening, we all breathed a sigh of relief. The booth was spotless, our shiny innovation was on display. "That just happened," I sighed. Exum's Massbox – the world's first commercial laser ablation laser ionization time of flight mass spectrometer (LALI-TOF-MS) instrument – was out in the wild.
Born out of frustration

My time at the MagLab and grad school (see "The Man in the Machine" for the long version) provided me with the opportunity to work with many different instruments – including every MS system you can think of. And they all had one thing in common – a bad user experience. I think my friend (and now head of applications at Exum) John Putman said it best: "I'm no longer intimidated by the hardware – but, man alive, the software! One wrong click of a button and I can put this million-dollar machine out of commission for months…" I felt the same way. I was also frustrated by how difficult it was to quantify a sample. Not only do you have to be a good analytical chemist to get the right data (find a good signal, turn the right knobs in the right order, stand on one foot, do a spin, finally get the peak you wanted…), but you also have to be a master mathematician to make the raw data mean something. The data processing often seems archaic – made all the more obvious when you pull out of your pocket what seems like a supercomputer in comparison.

Why does MS so often feel like a 1980s or '90s experience compared with our smartphones? Well, one answer (other than instrument companies typically not having the budget of Google or Apple) is that the instruments are often built on 1980s or '90s foundations. It's a "tech debt" issue; virtual machines running on top of more virtual machines to enable the software to talk to an FPGA chip that was programmed in 1991… In other words, without starting from scratch, redesigning (or simplifying) the user experience is complex.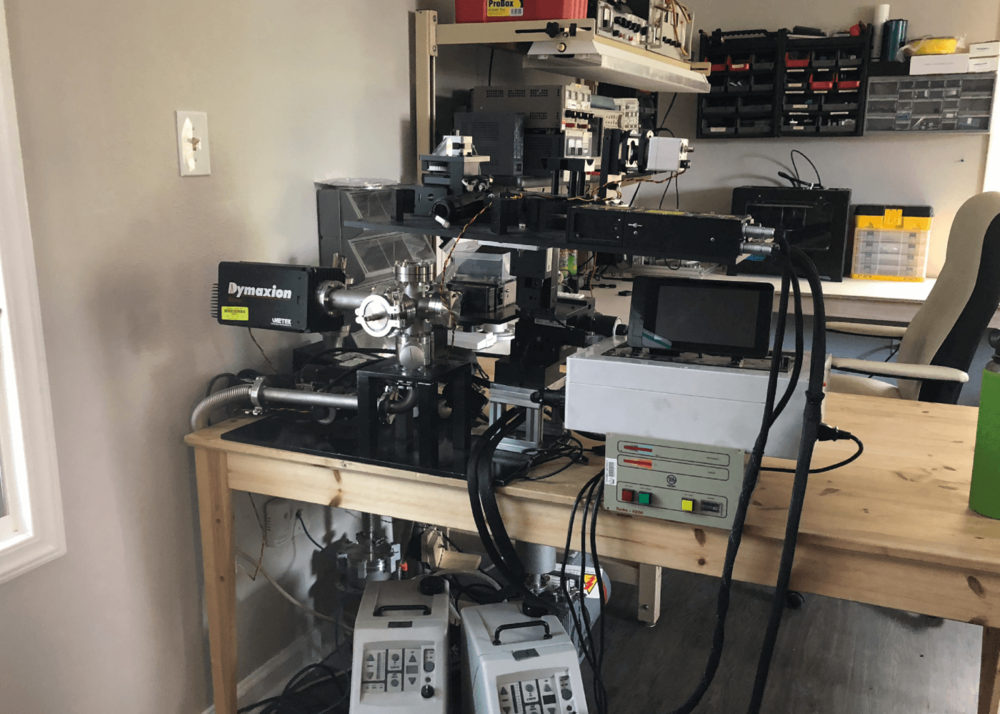 Read the full article now
Log in or register to read this article in full and gain access to The Analytical Scientist's entire content archive. It's FREE!
Login
Or register now - it's free!
You will benefit from:
Unlimited access to ALL articles
News, interviews & opinions from leading industry experts
Receive print (and PDF) copies of The Analytical Scientist magazine
About the Author
Jeffrey Williams